Blog
Greater goals to be achieved by our Livelihood Beneficiaries
Mumbai Smiles Foundation recently organized a meeting with their Preschool Education Livelihood Teachers' at our Powai Community Centre
14th February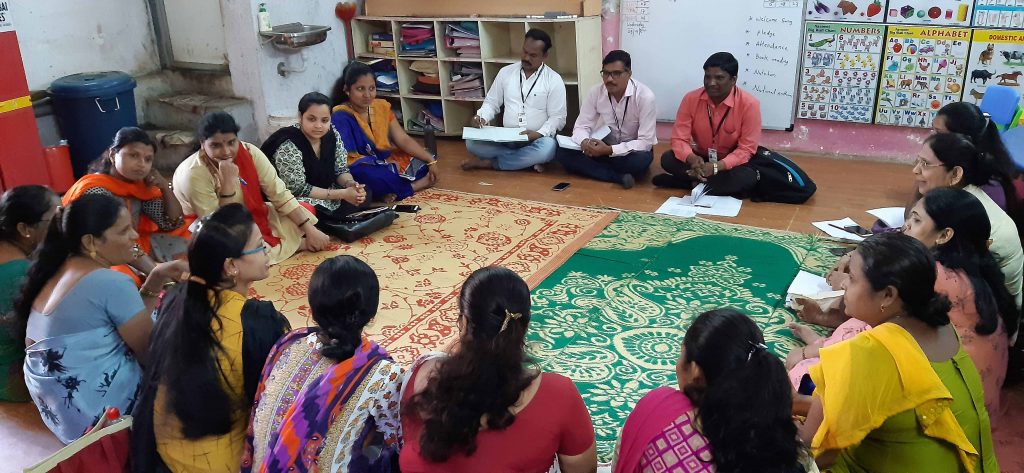 Mumbai Smiles Foundation aims to promote self-sufficiency in the communities where we work. In its endeavour to promote comprehensive development and transformation, multiple Preschool Centers are run by the teachers independently.
Recently, Mumbai Smiles Foundation organized a meeting with the Livelihood Teachers' at its Powai Community Centre. There were two objectives for the meeting – to meet the project beneficiaries and seek their feedback and suggestions for further improvement, and to plan for upcoming activities.
Some of the points discussed included an overview of the project's progress, updates on the status of each preschool centre and how the preschool team with the teachers have toiled hard to fix issues through parents' meetings and home visits.
Some of the suggestions included providing facilities for those who can't afford to pay the fees. Other suggestions included providing additional facilities for children to play, promoting cleanliness and regular maintenance of toilets, as well as a request for two years support from Mumbai Smiles Foundation.
The meeting was vital in exchanging ideas and discussing key areas/suggestions for improvement.
The Project Manager motivated the beneficiaries to freely discuss ideas and openly suggest any methods to enhance the project's impact.
Comentarios