Blog
Celebrating International Day of the Girl Child with a Mumbai Smiles beneficiary
See how Mumbai Smiles Foundation has helped Diksha develop into a confident and happy adolescent
11th October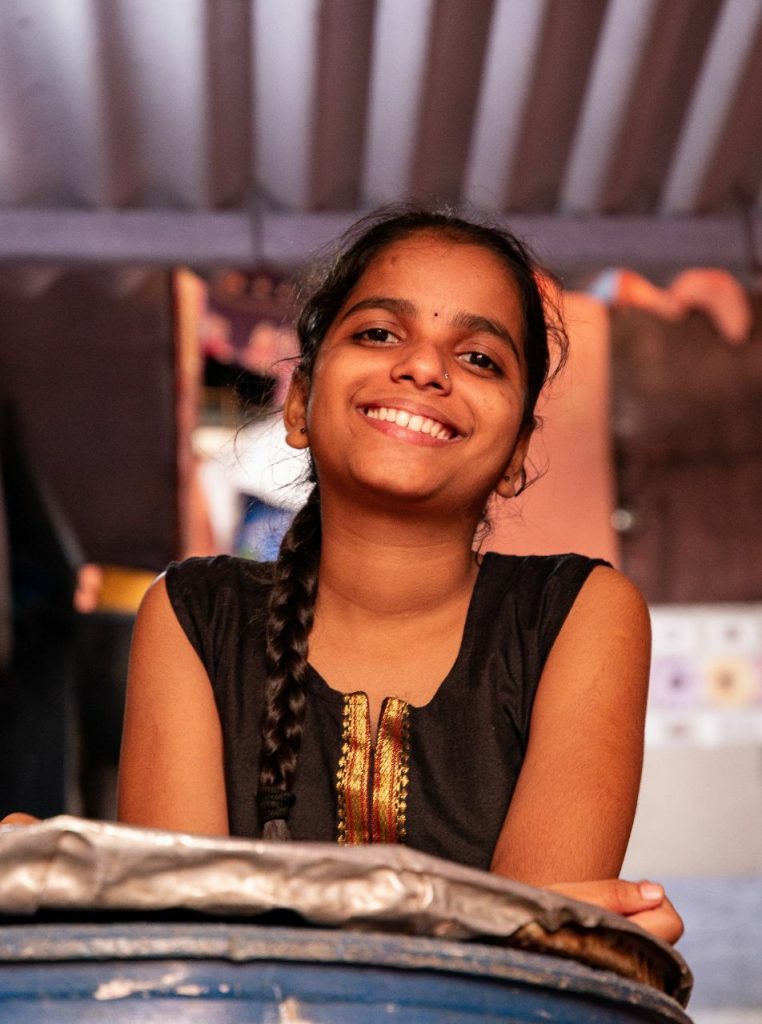 Since 2012, 11 October has been marked as the International Day of the Girl. The day aims to highlight and address the needs and challenges girls face, while promoting girls' empowerment and the fulfilment of their human rights. This year, the theme is Girl Force: Unscripted and Unstoppable, which is what we can call many of Mumbai Smiles Foundation's beneficiaries.
One of them, Diksha Suresh Jadhav, a resident of Asalpha and studying at Samta Vidya Mandir, shares her story.
Diksha is the second youngest child. She has two older sisters who are in college, and a younger brother studying in school. Their economic situation at home took a turn for the worse when their father was diagnosed with a back problem and was unable to work for two years. During this time, Diksha's mother became the breadwinner of the household, and the children also contributed in helping her make ends meet. Struggles at home affected Diksha academically, as she found it difficult to balance both the heavy workload at home and studies.
It was then that her family met the team at Mumbai Smiles Foundation. She was given a two-year scholarship that covered her education and study materials, as well as sessions on life skills education. During her time in school, she also learned the importance of empathy, creative thinking, critical thinking, decision-making, the pros and cons of peer pressure, self-defence, self-awareness, etc.
She says that she has benefitted the most from the empathy sessions as it has helped her become a better person and achieve her dream of becoming a doctor.
Hopefully, we get to see more kids like Diksha attend school to pursue their dreams. Diksha wishes the same for girls her age as well.
Comentarios