Blog
1 in 3 victims of trafficking are boys and girls
World day agaianst human trafficking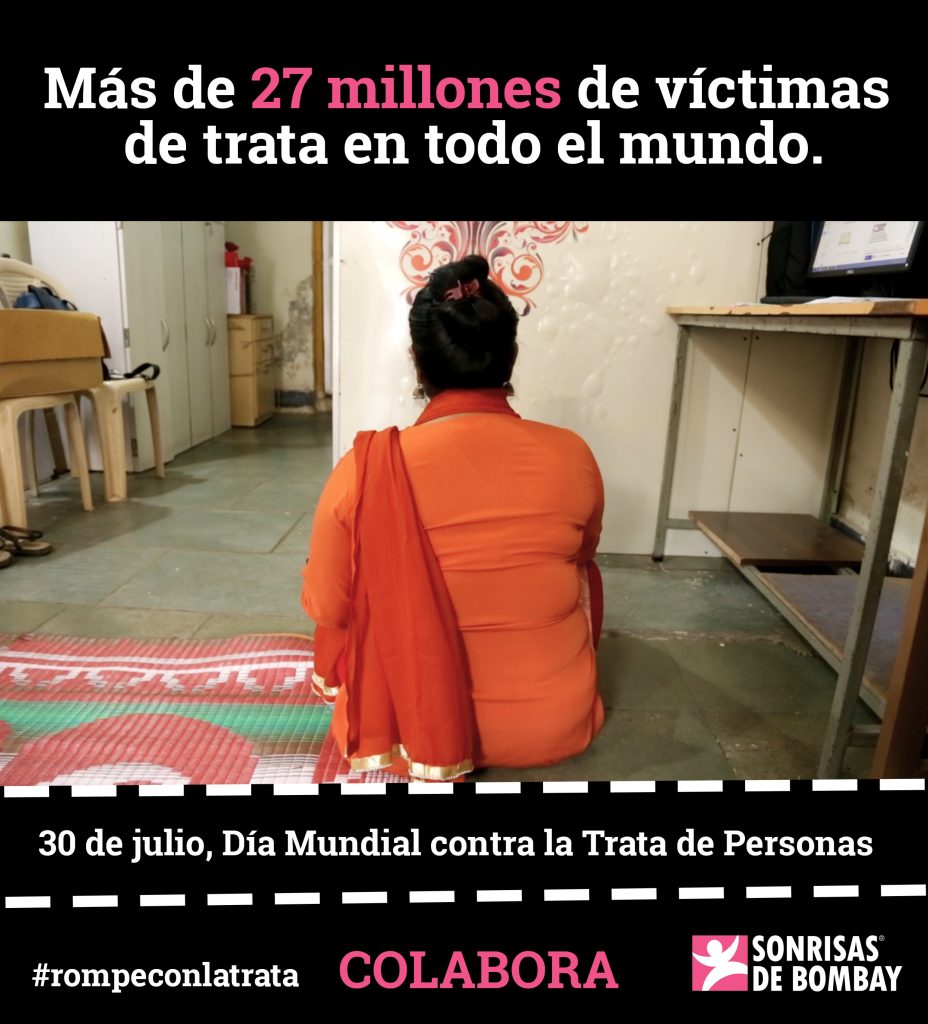 July 30th is the World Day against human trafficking and at Mumbai Smiles we want to join together to raise awareness and public denunciation of a form of slavery, which is a real shame for today's society. Although defining it as a shame, the truth is, this is not enought. This year we have shared the cases of: Rizwan; Ashwini; Gita; four girls from Naigon; Vinita; Deepti; Janara; Asiya; Kala; and Givina.
All these cases and many others in which we have intervened are true stories that have occurred in Bangladesh; India, Nepal and Spain. And as we said, the word shame is not enough to describe these situations that speak about violation of rights; deprivation of freedom; extreme poverty; exploitation and violence.
At Mumbai Smiles we join efforts to fight peacefully against the scourge by networking with organizations, police forces and institutions with a global vision. Because only then we will be able to put an end to this atrocity. And at teh same time we promote awareness through our #breakwithtrafficking campaign.
From the Organization we share their vision and once again we remind you that the victims and survivors of trafficking often cannot show their faces: but you can do it for them.
On the occasion of this day we want to make visible:
The boys and girls victims of human trafficking, both directly, because they suffer it personally, and indirectly if they are children of victims or survivors.
The new forms of trafficking that increasingly affect men and minors
And denounce that trafficking effects more than 27 million people worldwide.
For all these reasons, we will continue working to eradicate human trafficking 365 days a year.
Comentarios