Blog
Today, people look at me and proudly call me 'Teacher'
Sunita Londhe a domestic help in the past is now a teacher with Mumbai Smiles Foundation. This is her journey
11th November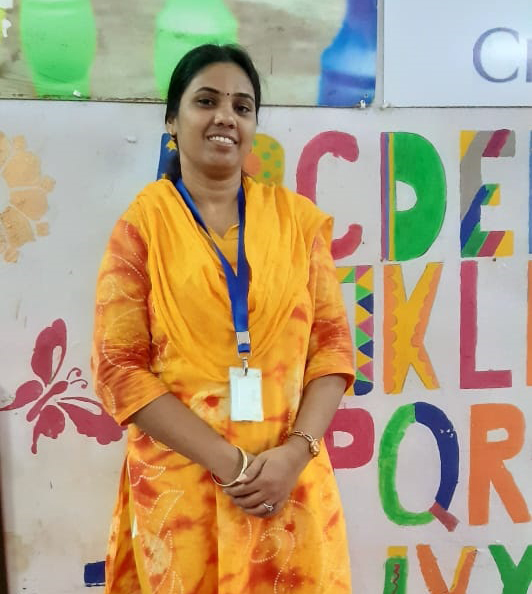 Sunita Gunwant Londhe is a Preschool teacher, who is currently pursuing her TYBA. She is married but with no children. Most of the expenses goes in treating her husband, who has a drinking problem. She has been a victim of domestic abuse, with no support from her family, resulting in her leading a very tough life.
Sunita worked as a domestic help. She was introduced to Mumbai Smiles Foundation's work through a mutual friend. She joined the organization in August 2013. Due to the lack of education, she was unable to become a full-time teacher and hence started as an assistant. After months of hard work and dedication, Sunita became a teacher
"I always wanted to be a teacher before marriage. Finally, my dream has come true and I am a Teacher at Mumbai Smiles," she says.
Sunita thanks Mumbai Smiles Foundation for a positive influence in her life. She has learned to speak in public, building a rapport with her students' families, and improving her lifestyle. "Earlier I was known as a domestic worker, but now people call me a teacher."
Today, she runs her own preschool and interacts with parents and children, as well as Mumbai Smiles team members. She says that she will soon finish her graduation, and pursue a Masters in Social Work.
Comentarios