Blog
The strength of a child's love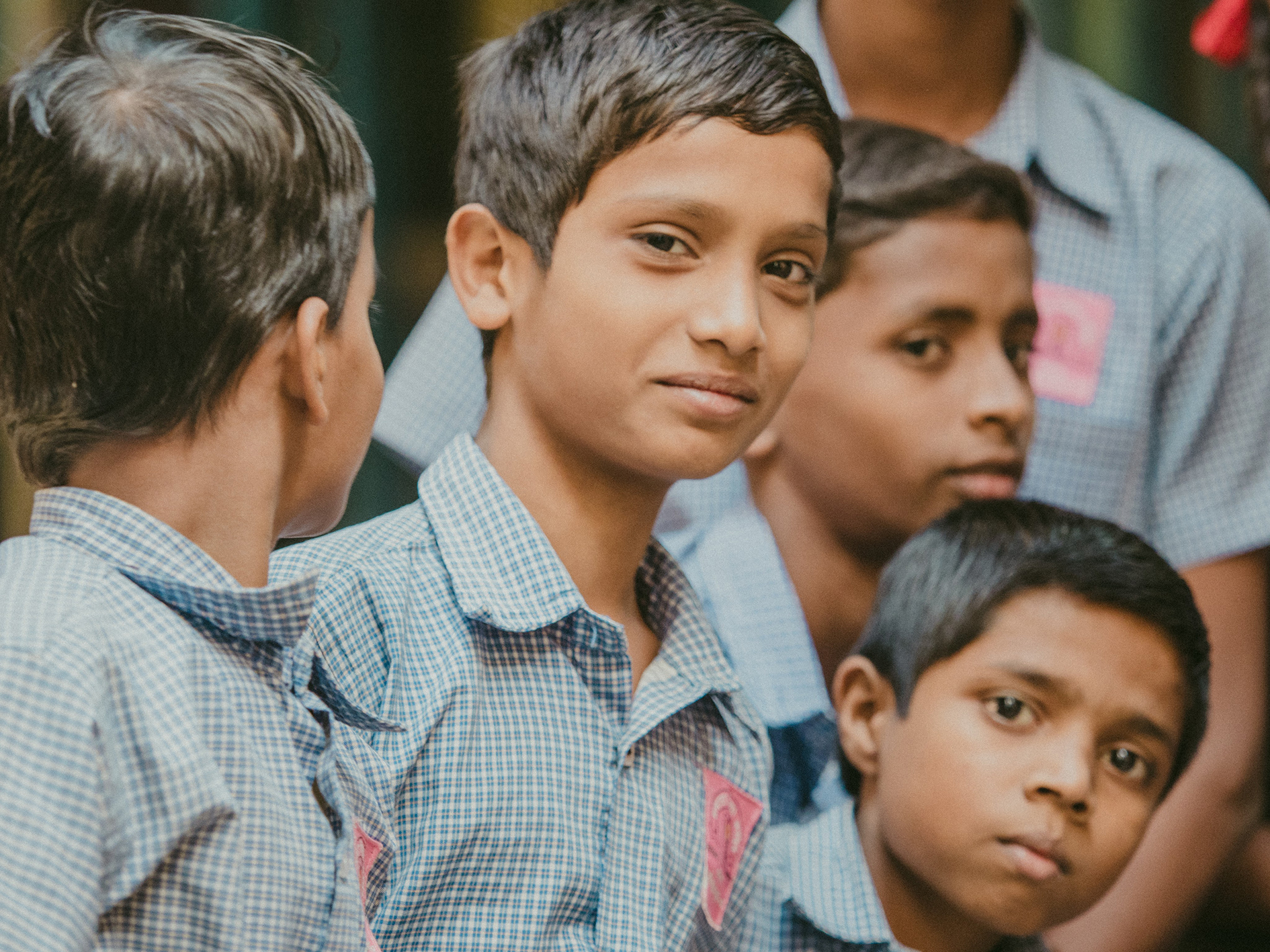 Joy (fiction name) stays with his mother who is a victim of human trafficking. His mother is from Bihar, Uttar Pradesh. She got married very early in her childhood and Joy was born when she was just 12 years old. Joy's father was not a good husband. He used to harass her sexually and beat her.
Due to the depression Joy's mother attempted a suicide and set herself on fire, a common practice in India especially among women who suffer gender violence, but who also do not have family support, because in most of these cases they live with the husband's family, and usually protect and defend him. Fortunately, her neighbours could save her and she survived with burns on the front side of her body.
Later, after this incident she ran away with a friend, after meeting a guy who promised them that he would help them to get work in Mumbai. Mumbai is a city of dreams and opportunities for many people and this is nothing but the reality of those thousand people who come to this city travelling in trains every day.
Unaware of the risks and dangers, the two women eloped with the guy in hopes of a new beginning, a new life. However, the guy cheated on them and sold them to a brothel in Kamathipura (Mumbai 's red light area) where there were victims of Human Trafficking.
Few years later her friend was detected HIV positive and could not survive. She left a girl child behind. Since then Joy's mother has been taking care of Joy and this girl child, Pinky.
As every woman in the red light area Joy's mother needed strong support to face the daily social challenges hence, she decided to stay with a partner. She sent Joy and Pinky to a shelter home run by the Prerna NGO where they can have food, shelter and education.
Joy has grown up witnessing his mother suffering through difficulties. He loves her a lot and wants her to live a normal life. He wants to study and take her mother away from this world which he thinks is a great injustice to his mother.
Currently, due to the covid-19 lockdown his mother is jobless. During the lockdown there was some power outage in their chawl (a building where all the people share two to three toilets and bathrooms and pay very minimum rent). Joy was trying to help the person who came to fix the problem. Accidently he fell down damaging the neighbor's roof and hurting himself.
After this incident there were some arguments between his mother and the neighbour. The neighbour was asking for money for this damage. His mother was already helpless and now she had to pay the money. She was very angry when she got to know that this was because of Joy. The realization of the burden of this additional cost made his mother lose her temper and she beat him brutally.
Joy was in pain for two days. He wasn't able to walk due to the knee pain. Joy was devastated by what had happened and disappointed by the reaction of his mother, so decided to run away and disappeared. His mother was very worried about him, and really sorry for what had happened.
After searching for two days with the help of the police and neighbours, Joy was found. He was hiding in a warehouse near his home.
The Mumbai Smiles Foundation team, which was also involved in Joy's case, decided to have Prafullata, the Field Coordinator of Life Skill Empowerment project, step in. When she approached the boy, he shared this whole story with her. He also explained that he would never have imagined such behaviour from his mother and that he was willing to give her a chance to gain his trust again. Joy has always wished he could get her mother out of this cruel and depressing world, and that they can start a better life together.
The LSE team at Mumbai Smiles is providing psychological support and counselling sessions to his family. Joy and her mother are responding positively to this follow-up.
Once again, we want to thank all our donors and well-wishers because without your collaboration we could not offer our support to families like Joy's.
Comentarios