Blog
Rescue in Belapur: It was not easy in reality
At the end of the September we reported the rescue of two women in Belapur, who were being sexually exploited.
Today we want to talk a little more about them.
This case was not easy, since it was especially difficult to obtain information about the operation of this network for the trafficking and sexual exploitation of women.
After a failed operation, we obtained better information that allowed two women to be rescued and one of those responsible got arrested, who is a pending trial. To get to this point, coordination with the police was essential.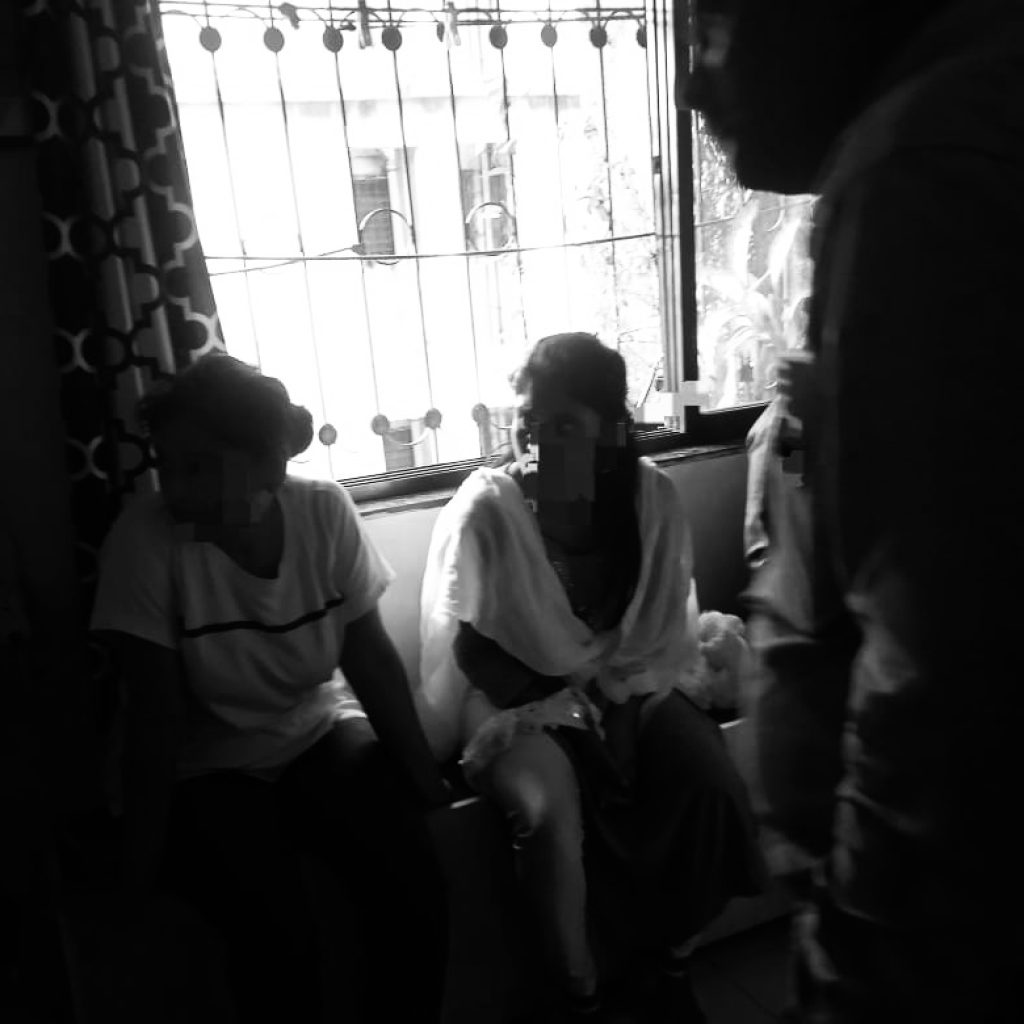 The victims were sent to a public rehabilitation center to recover mentally and physically.
We have Rupali, who was divorced six years ago, with a son. After the divorce, she fell in love with a man who cheated on her. He was dedicated to the trafficking and exploitation of women but he hid it from her, he was charming with her, until one day he asked her to start working as a sex worker. At that moment, Rupali saw no alternative, she was blind in love. And the economic needs were more than evident. That was the beginning, later she herself helped him get more women.
And then there is Vinita who is 24 years old. She met Rupali in a desperate situation, since her family's financial situation was dire and she couldn't get a job. With promises of greatness and easy money, Rupali convinced Vinita to go into sex work.
Then reality: nothing was easy
Currently, and after spending 21 days in this recovery center, they have returned with their families. From Mumbai Smiles we are going to try to maintain contact with them to accompany them in the reintegration process.
The fight against trafficking is more necessary today than ever, since according to the latest report "Global Estimates of Modern Slavery" carried out jointly by the International Labor Organization (ILO), Walk Free, and the International Organization for Migration (IOM), It puts the number of people in conditions of slavery at almost 50 million, a figure that represents an increase of 23% compared to the estimates of 2016, the date on which the three organizations had made their last joint report on the subject.
Considering this our #breakwithtrafficking campaign currently has a challenge open on the crowdfunding platform migranodearena.org. The objective is to continue the work of rescuing sexually enslaved women, which began a year ago, and to be able to add the rescue of 20 girls in this situation.
Participate! You too can stand up for women like Rupali and Vinita and ensure that they have opportunities for the better future.
Comentarios