Blog
New teaching pedagogies to make learning better
Mumbai Smiles Foundation recently conducted a capacity building workshop for its teachers to improve teaching methods for kids in preschool
13th November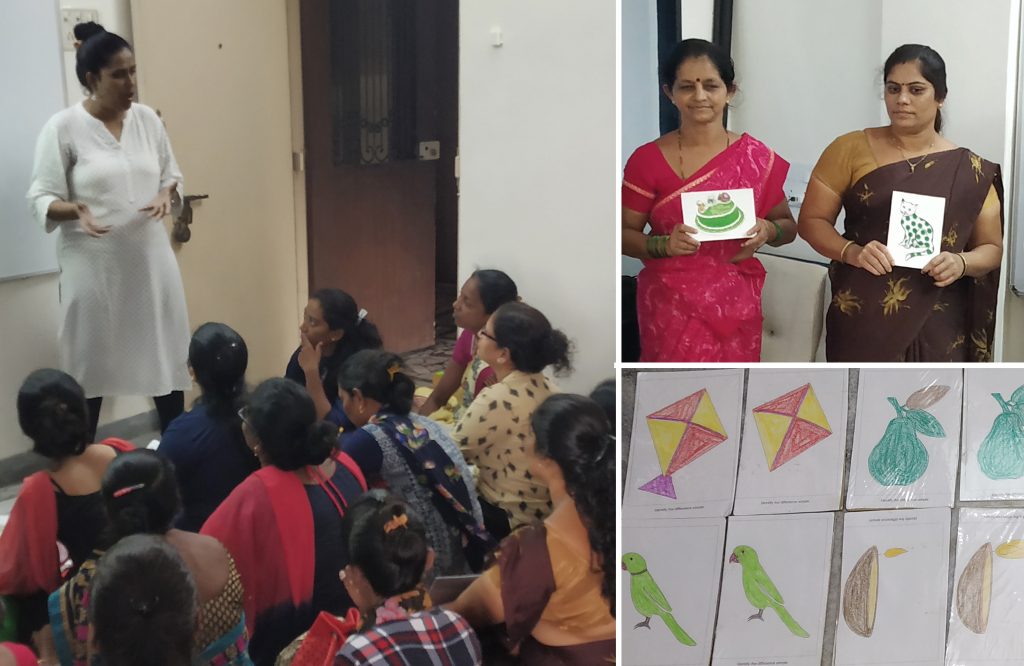 Recently, Mumbai Smiles Foundation organized a capacity building programme on Pedagogy Methods for teachers and assistants. This was done mainly to improve teaching skills, learn empathy, and connect with students on a more emotional and personal level.
The event took place on November 9, 2019 between 10 am and 3 pm, across 13 preschools in the city. In all, 13 teachers, 13 assistants, and three field coordinators participated.
The teachers were trained on various aspects including taking attendance in an innovative way, engaging with students over mathematical activities, and adopting storytelling methods and preschool rhymes as methodologies to teach children.
Mumbai Smiles Foundation believes that the teaching curriculum for learning during the early years of childhood must be directed by the child's interests, priorities and experiences rather than being structured formally. An enabling environment rich with experiences that allows children to explore, experiment and freely express themselves, coupled with a sense of social belonging that give them a sense of warmth, security and trust is essential for children to grow. Playing games, reciting music and rhymes, indulging in art and other activities using local materials, along with opportunities for speaking, listening and informal interactions are important components of learning at this stage.
"We learned new concepts and new teaching methods through the training. This will greatly benefit our preschool children," said Swara Kadam, one of the preschool teachers.
Comentarios