Blog
"Let's work together as a family to overcome this difficult situation"
We talk today to Pragati Gajbhiye, Program Officer of the Mental Health for Victims of Human Trafficking project, and Winds of Freedom project. She is a Bachelors and Masters degrees holder in Social Work from Nirmala Niketan and an MBA in Human Resource Management. Before joining Mumbai Smiles Foundation, she gained significant experience and expertise in organizations such as Save The Children India, Kotak Education Foundation and SATI in profiles pertaining to health as well as education. When she isn't working, she likes to spend some quiet time travelling with her family or watching movies. Let's meet Pragati and hear from her.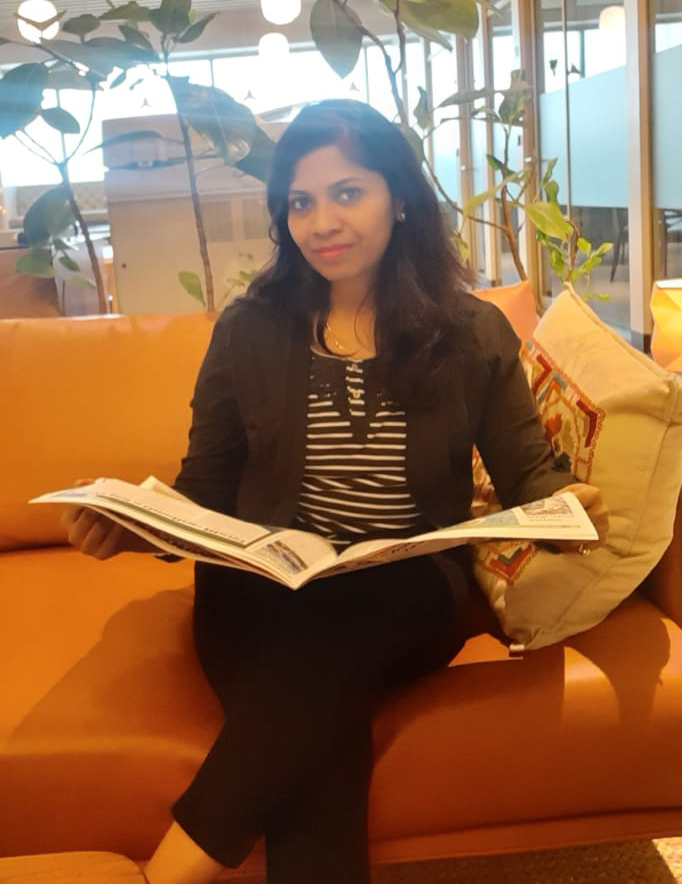 – How did you come across Mumbai Smiles Foundation and decide to become part of the organization?
– One of my old friends was working with Mumbai Smiles from whom I always used to hear about it's good working culture and the healthy way of working. When Smita left the organization for her personal reasons I got a chance to appear for an interview for the same post where she used to work. After clearing the interview successfully my journey in Mumbai Smiles Foundation began in 2017. I was appointed as a Program Officer.
– Tell us about the different responsibilities that you were handling during your journey with MSF.
– In the beginning I was handling mMitra project which was designed to help expecting and lactating mothers by making them cognizant about their health during pregnancy, infant care and Immunization. This was being conducted through the personal interaction with the beneficiaries and through the online help devices. Under infectious disease project we were creating awareness about infectious diseases such as HIV, Malaria, Tuberculosis and Leprosy among the underprivileged communities.
From there onwards till today I have been handling different interesting responsibilities under Monitoring and Mental Health departments because we realised that monitoring is the crucial part of any project and the success is dependent not only on the surveys and the execution of the project but also on the evaluation of the results. We believe that the continuous follow-up will help us improve each day.
In 2020 Pragati assumed a new responsibility to handle the Mental Health and Winds of Freedom Project for Victims of Human trafficking women.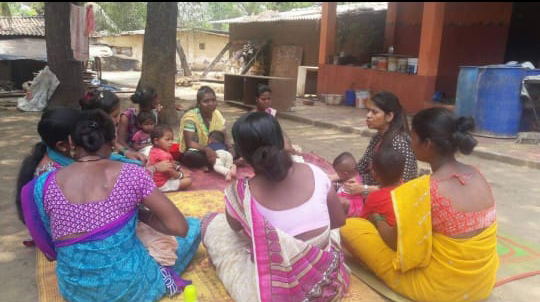 – How is Covid-19 affecting the community?
– When the Coronavirus was first discovered outside India we were unaware about it's spread and its repercussions. Now, it's been almost 6 months that every human being is suffering the outburst of this covid-19 pandemic.
This pandemic has hit the every stratum of society. The world economy has hit hard by the wide spread of this virus and it affects most to the road side dwellers, daily wagers. Due to the lockdown situation millions of people have lost their jobs, children have been deprived of their basic rights such as education, freedom of speech, freedom of playing. As result of the lockdown situation the rate of sexual exploitation, child abuse and child marriages have increased in last 6 months.
– How will this current situation affect the future of most children we work with and how is Mumbai Smiles contributing to the current situation?
– Mumbai Smiles Foundation work with street children and Victims of Human Trafficking and they both have affected badly by this pandemic. The group of VHT beneficiaries are still neglected by the society hence, they have suffered a lot during lockdown situation. However, we at Mumbai Smiles were there with all our beneficiaries right from the lockdown phase. We supported them by distributing food grains, sanitization products time to time. Also, we made them aware about the pandemic situation and how to cope with it through our online help services. Our team was continuously in contact with all our beneficiaries through telephonic calls. We not only supported them for their food requirements but also supported their mental health by being available to listen to their problems.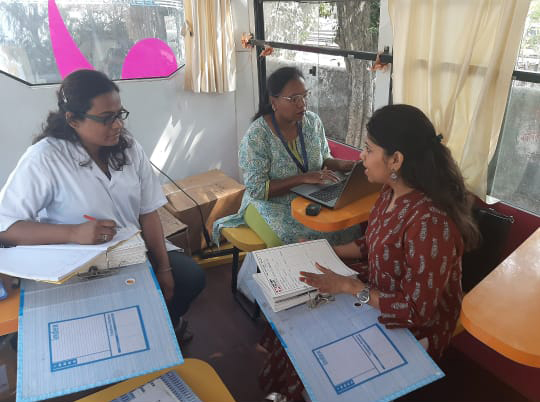 – What will be your message for the world in this covid-19 pandemic?
– I would say that we should work together as a family to overcome this difficult situation. Instead of spreading fear it is important to spread the correct information to get back to the normal life while facing the problems.
Comentarios