Blog
Interview with Laura Valverde, a volunteer of Mumbai Smiles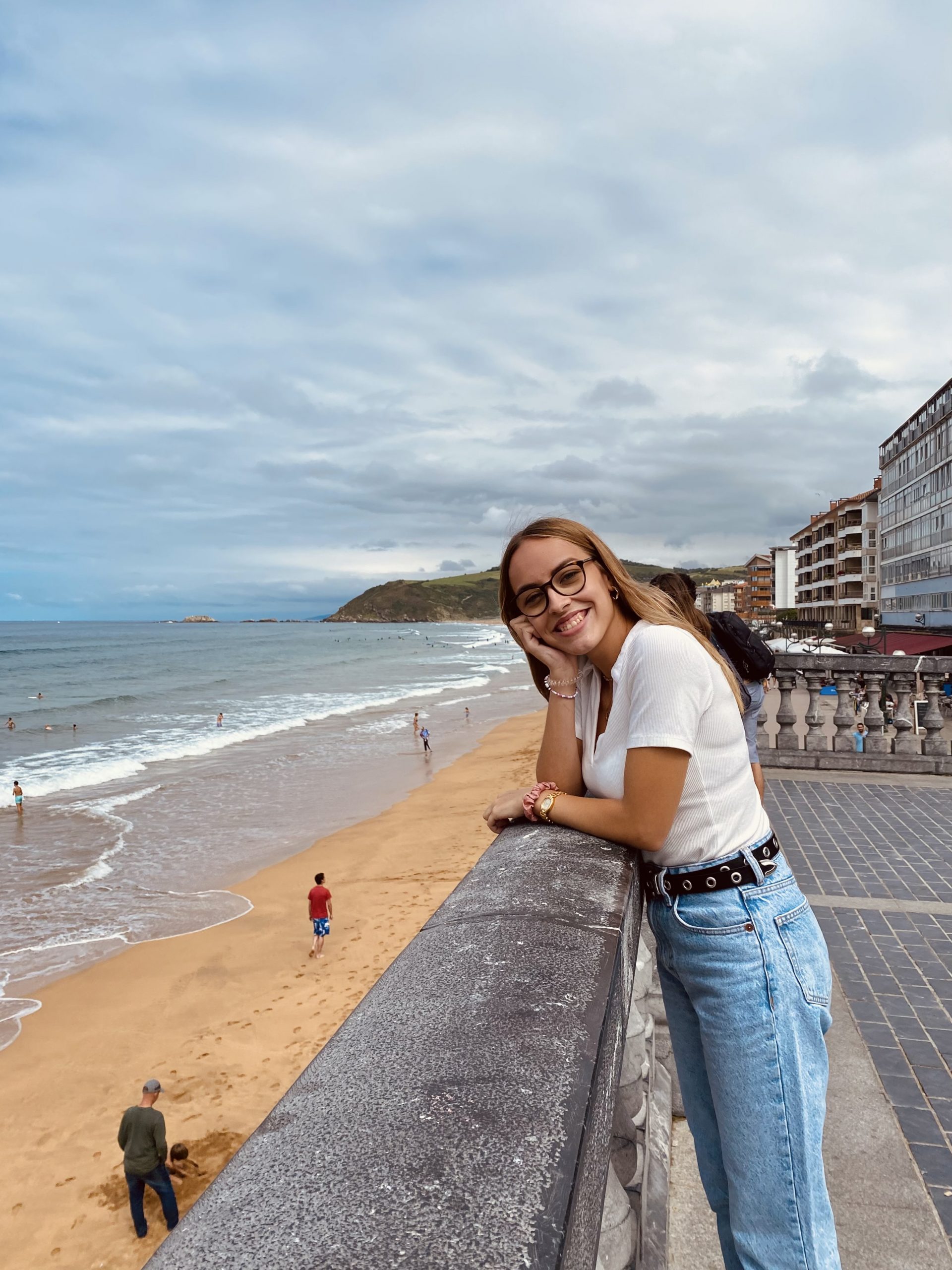 Hoy os presentamos a Laura Valverde, miembro del equipo voluntario de Sonrisas de Bombay en Barcelona. Algunos de los últimos cambios que podéis ver en las redes sociales, sobre todo en el Instagram de Sonrisas de Bombay y de Mumbai Smiles, han sido idea suya. ¿Queréis saber cómo ha llegado a nosotros? ¡Ella os lo explica! Sin duda es una joya, con esta lectura os va a quedar bien claro 🙂
Me llamo Laura Valverde Tierno y soy periodista. Mis ganas por formar parte de Sonrisas de Bombay van muy ligadas a mi profesión, ya que entiendo el periodismo como la vía para mostrar a la sociedad la realidad de distintos lugares del mundo. ¡La comunicación mueve el mundo y nos mueve a cada uno de nosotros!
Today we introduce you to Laura Valverde, a member of the volunteer team of Mumbai Smiles in Barcelona. Some of the latest changes that you can see on social networks, especially on the Sonrisas de Bombay and Mumbai Smiles Instagram, have been her ideas. Do you want to know how she reached out us?
Let's know this in her own words! Let us meet one of the jewels of our team. 🙂
My name is Laura Valverde Tierno and I am a journalist. My desire is to be a part of Mumbai Smiles which is closely linked to my profession, since I understand journalism as the way to show society the reality of different parts of the world. Communication moves the world and it moves each one of us!
¿Since when you are collaborating with Mumbai Smiles and what is your role?
A couple of months ago I started collaborating with Mumbai Smiles. I am a volunteer of the Communication Department. I support the update of Instagram content by creating cover images for featured stories and other applications. Also, if you are partners or volunteers, you can contact us through my email. 😉
¿How did you reach out to the organization and what made you think of being a volunteer?
Since I started the Degree in Journalism, I have been interested in keeping up to date with international news, but also in investigating the culture and religion of one of the leading countries. India was a country that had always caught my attention, but when I discovered the Netflix series 'Sense8' I ended up falling in love. In this series I got to know a large part of their religion and I was able to see how a holiday like Ganesh Chaturthi was celebrated. I am still unable to describe what that amount of colors and happiness transmit. Since then, my purpose was to travel to India as soon as I finished the Degree in Journalism to take photographs and reports on the reality of the country. However, the Covid-19 pandemic has not made it easy for me. Therefore, what could be a better way to feel close to India than to collaborate with Mumbai Smiles!
¿Would you like to visit Mumbai to see the Mumbai Smiles projects?
I would love to see some of the work of the Mumbai Smiles with my own eyes, as well as having the opportunity to discover the city of Mumbai. Although if I had to choose any of the actions, I would like to contribute, though it would be a very less, to the project of the Udaan Shelter Home or in the  Ayush Home Shelter.
A message for those who have not yet decided to take the step of collaborating with Mumbai Smiles:
Don't think twice. Mumbai Smiles makes each volunteer feel like an essential part of the NGO and of the daily work. Helping the reality of India to reach a large number of people is priceless.
A big hug to everyone!
Comentarios