Blog
Celia shares her Mumbai Story
Celia Zamora collaborated with Mumbai Smiles Foundation for two months, and shares her experience working with us
30th October
For the past few months, Celia Zamora played an active role in documenting photographs and videos of Mumbai Smiles Foundation projects. She recently spoke to our team about her experience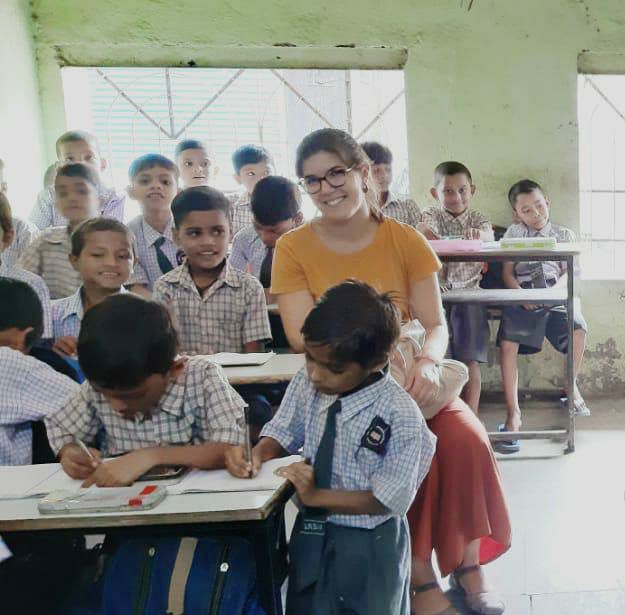 How was your experience with Mumbai Smiles?
The experience with Mumbai Smiles has been amazing and rewarding, I would do it again without hesitation. The Mumbai Smiles team is dedicated and they love their work. It is impressive to see the impact that goodwill can have. From the first moment they made me feel part of the team and I really enjoyed the experience. When I arrived and visited the projects they have, I realized their immense work in a city of high contrasts like Mumbai. The experience has allowed me to understand more about India and the inequalities that currently exist in Mumbai. I have visited places like the slums, the Deonar neighbourhood, Kamathipura, and have talked to people who have benefitted from Mumbai Smiles projects. But, above all, I learned to trust in the goodness of people and their passion to help.
Why did you collaborate with Mumbai Smiles?
I wanted to collaborate with Mumbai Smiles because I've been following the NGO's work for a long time and I admire the work they do. When I decided to travel to India for an indefinite period, I wanted my trip to begin with collaborating in Mumbai Smiles. As a media communicator, I believe that communication is a language that serves to show the inequalities and injustices of this world and a tool capable of educating and raising awareness. So, I decided to dedicate my desire and time to collaborate with Mumbai Smiles, taking photos and videos of their different projects.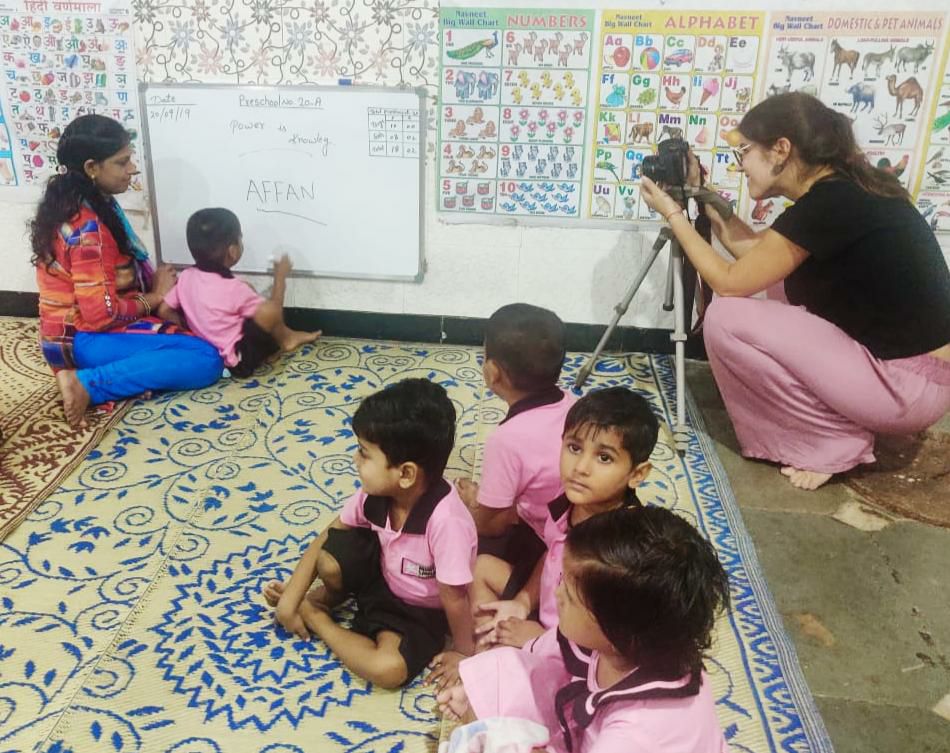 What were your favorite moments?
I have many memories of these two months, some very funny moments and others more emotional. I would like to highlight the most recent one, during the inauguration of Smiling Bus, a project that will provide informal education, health coverage and adequate monitoring of street children in different areas of the city. The experience was incredible, because a dream came true for which many people had worked really hard. Seeing the illuminated face of the children and the team, truly a magical experience.
What memory will you best remember?
I have many moments in my mind, but I will never forget the smile of the children I met. The life of these children is not easy, but still, they always receive you with a big smile.
Will you come back to Mumbai Smiles?
We never know what the future holds, but I'm in love with this city, its people and would definitely like to return. You always remember the places where you feel like home, right?
Any other comments you would like to share?
I want to thank the entire Mumbai Smiles team, both here and in Spain for giving me this opportunity, and for making me feel at home. Shukriya 🙂
Comentarios