Blog
Area-wise meetings for better productivity
Mumbai Smiles Foundation organises regular area-wise meetings to review and update progress of preschool activities.
25th September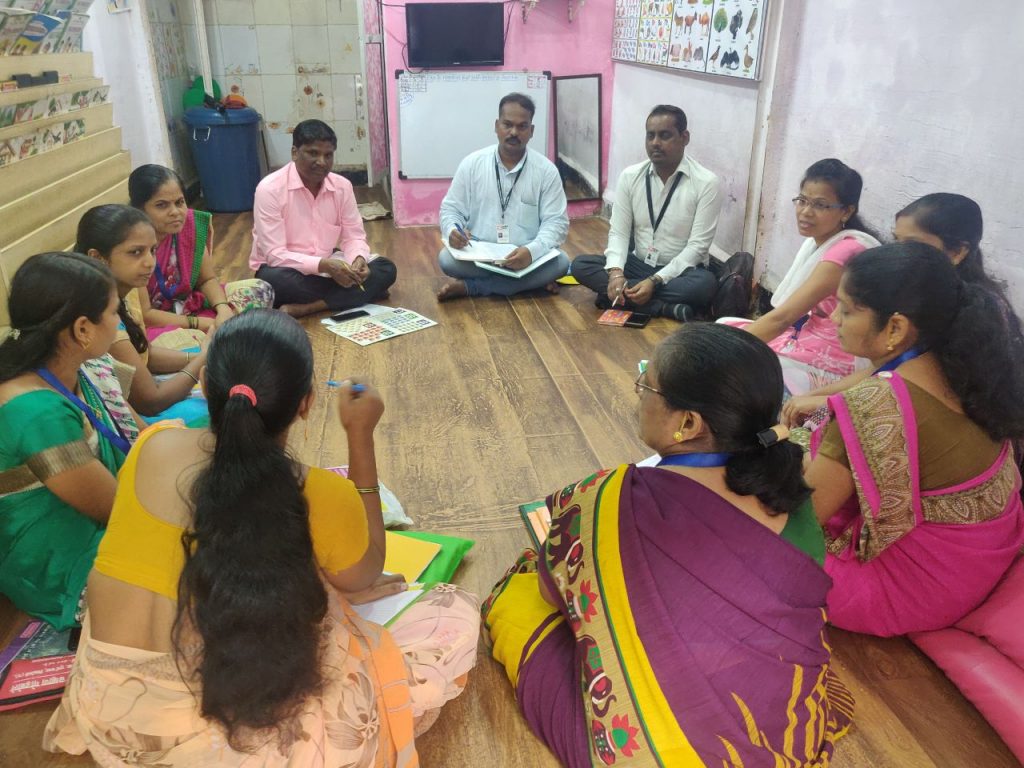 An integral part of improving ourselves every day is to ensure that processes are in place. This is done through regular interactions between the project management teams and the teachers and assistants. These interactions ensure better productivity and, in the process, better student output.
Mumbai Smiles Foundation organises regular area-wise meetings to review and update progress on preschool activities.
The meetings serve a five-fold purpose: 1) Interaction with teachers and assistants to understand issues faced by teachers, assistants, parents, and children. 2) Identification of strategies to resolve queries. 3) Motivating the team to work better 4) Status review and progress reports from the teachers and assistants 5) Refresher trainings on operational guidelines.
Besides this, we also engage with the teachers to understand their perception of raised issues and the best possible solutions to address these issues. As teamwork and collaborative participation is promoted, teachers are engaged to share innovative ideas on how to fix a situation, as they are directly involved in the all-round development of the children.
We spoke to one of our teachers, Sakshi Pardule, to get an understanding of the issues faced by her. Ms. Sakshi, who is a teacher at the Suryanagar Preschool, says that these meetings and interactions have helped her develop confidence, which she didn't have when she joined Mumbai Smiles Foundation one and a half years ago.
She says that these meetings are useful, as their issues get addressed and resolved at the earliest. Some of the issues that are raised by the teachers include the assessment of children, and the identification and prevention of seasonal diseases that can affect both children and teachers.
Ms. Sakshi says such meetings are necessary, as it helps her improve in her performance as a teacher.
Comentarios