Blog
Zoya Bano and her ray of hope
Zoya, a cheerful eight year old girl staying in one of the most vulnerable areas of Mumbai, Transit Camp and studying at Shivajirao Sherge School, has been benefiting from Mumbai Smiles Foundation's LSE (Life Skills Empowerment) programme since last year.
Zoya suffered tuberculosis (TB) in her early childhood days. When our team conducted a health check-up for all of our LSE beneficiaries, we realised that Zoya was suffering from a stomach ache. We took Zoya for checkups to multiple local health posts and private hospitals but without scenography reports no one was ready to help us.
Due to Covid 19 pandemic all the hospitals were flooded with the Corona patients and the doctors were not ready to accept cases other than Covid 19 infection.
However, there was a ray of hope and we managed to get one diagnostic centre contact through our team member Dr. Naushin. After explaining the crucial condition and repetitive request phone calls by Vipul, a Field Coordinator of Access to School project, we could get Zoya's scenography reports.
Already struggling to make ends meet and barely able to feed their children, the news of Zoya's medical condition and the money required for her treatment, had the parents devastated because she was diagnosed with malnourished conditions and a relapse tuberculosis.
Now, from Mumbai Smiles Foundation, we are trying to help her family to get good treatment at Shatabdi Hospital, a public hospital as well as working out to cover the monthly expenses to satisfy her nutritional needs.
It is very sad that there are many children like Zoya who wish to have a normal life like all other children of their age but due to lack of basic needs, for them it is a distant dream.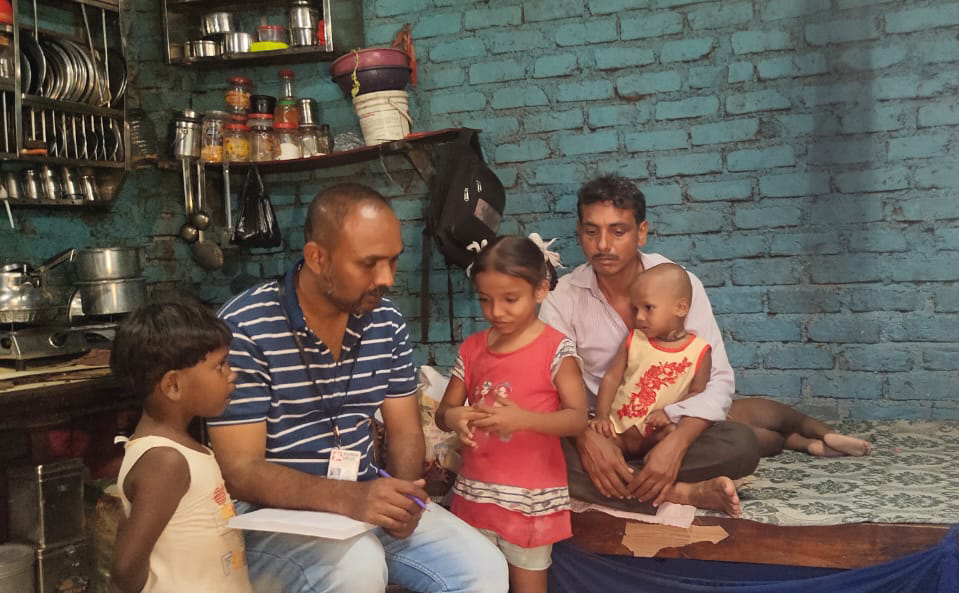 Comentarios