Blog
7000km x Bombay: Workout for a Cause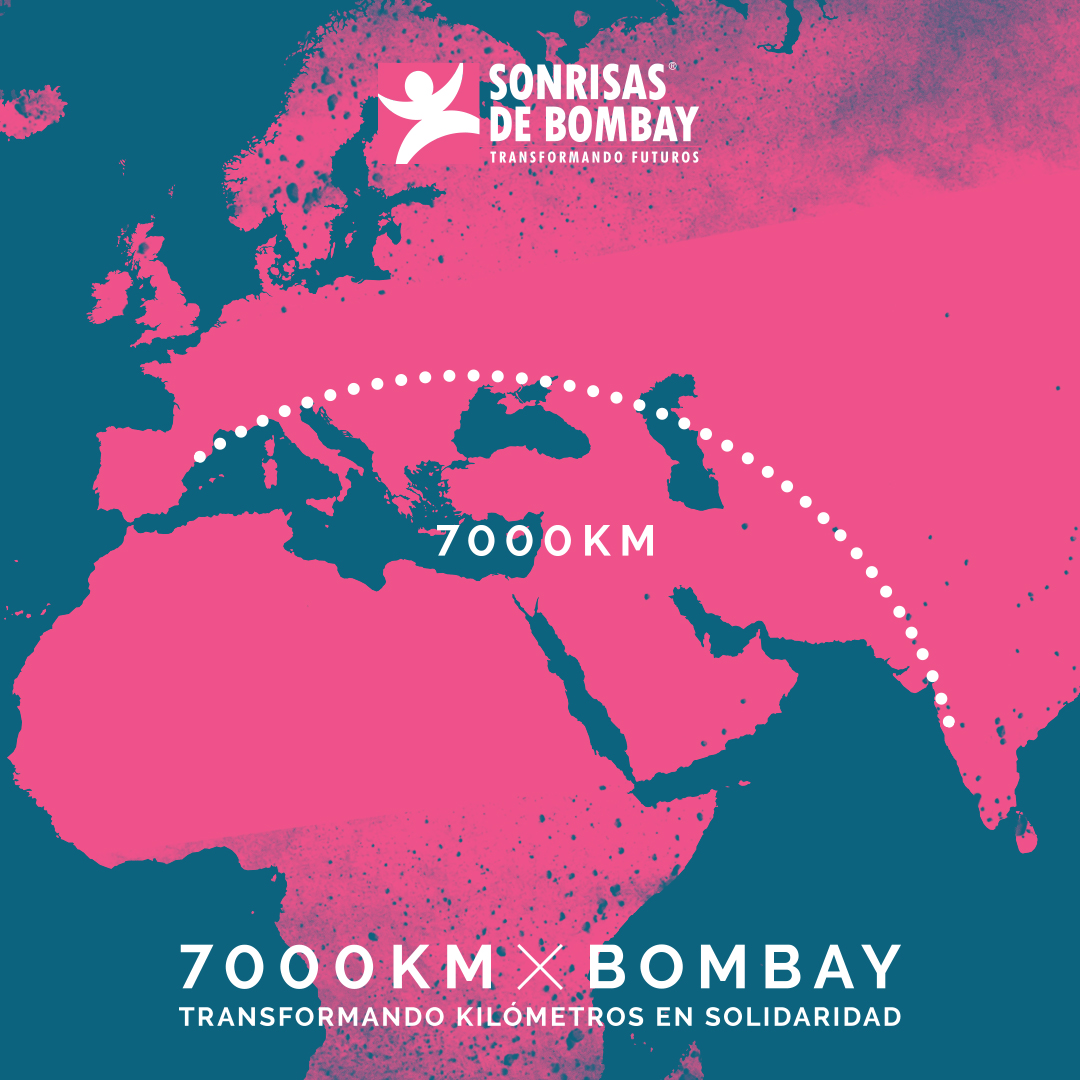 7000km x Bombay is an initiative from our sister organization, Sonrisas de Bombay, requesting support to help us succeed in our mission: the peaceful struggle against poverty in Mumbai. Although Spain, and specifically the city of Barcelona, is 7000 km away, the distance is not a barrier when we can contribute together towards the very same goal. And we are so glad about that.
By participating in 7000km x Bombay, anyone will be able to help us in Mumbai by counting every workout of their favourite sport and transforming in real help. For example, 1 km will raise 1 €, and for 120 km, 120€ will be raised. It's exciting to think that physical efforts can feed someone who is 7000 km across the globe, but it's true.
A single Euro can help a child in India buy rations worth of 10 days. All you have to do is submit your workout at migranodearena.org (website in spanish) and help raise the funds. If you are uploading it on your Instagram handle or on facebook, share it with your friends by using the hashtag #7000kmxBombay and #SonrisasdeBombay.
Only by crossing these 7000 km together, we can achieve our goal and can create smiles and reduce hunger. You can feel invigorated as well as mentally satisfied by helping raise some amount and contributing towards our goal. We just want you to count your activities such as cycling; swimming, running etc. and it will be getting converted into euros.
Although Mumbai Smiles Foundation is supporting their beneficiaries and other roadside dwellers since the outbreak of this covid-19 pandemic, the team is still short of more help, while the number of people queuing in the food distribution queues is increasing by the day.
Join the challenge now or help us by sharing it!
Comentarios