Blog
To Tolerate Injustice is a Bigger Crime than Committing It
Working in a team, we often come across people who are always smiling and keep the environment happy around us. However, many times behind those smiles are pain and sadness that these people choose to suppress and move forward in life with positivity.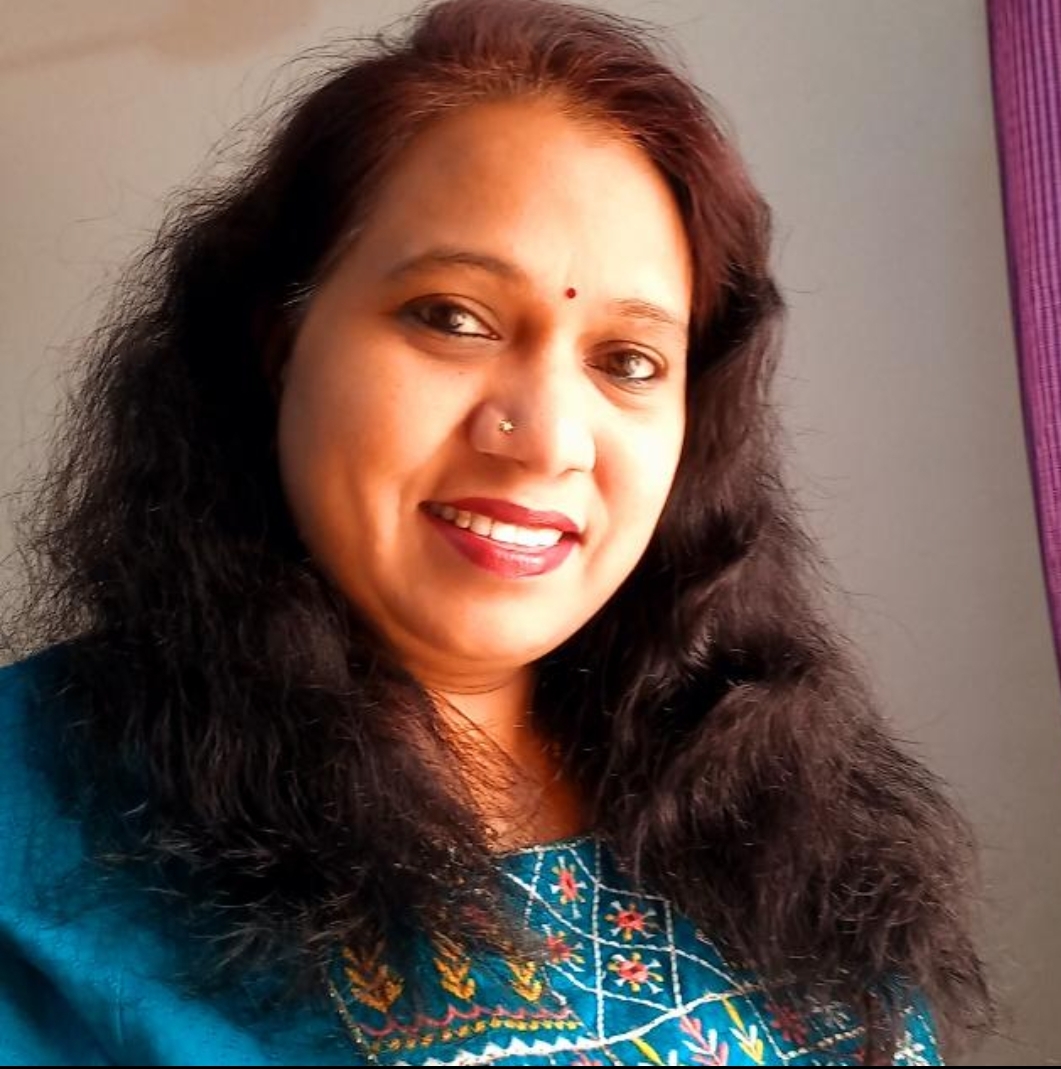 Suchita is one of our team members who joined Mumbai Smiles team 2 years back as a Field Coordinator for the Smiling Bus project. Jovial by nature, Suchita is always smiling and a person who loves to enjoy every moment of her life, although, she too has a story to tell.
Suchita, can you tell us about you and your family?
I was born and raised in the Mumbai city with my two sisters and a brother. My mother was working in BMC and my father was working in Indian Railway. When I was around 5 years old my father suffered through a severe stroke and his one hand and one leg was paralysed. Though the family had financial challenges, our parents always encouraged all their children to pursue good education and provided with the support needed to the best of their capacity as a parent. My younger brother was also diagnosed with heart problem since his birth and he was under medical treatment till he turned 25 years old. Apart from being in a difficult financial and medical situation all my siblings completed their education and got settled in their life, however, I did not have a specific liking for studies. I could barely complete my schooling.
When did you get married?
When I was 13 years old my father passed away and with it I lost my strong pillar of support within the family. My mother grew worried for me as I did not have a good academic record and thus failed to secure a job. She thought that getting her daughter married off to a man who has a secure government job would ensure a stable monthly earning and more so ensure her daughter that she could at least survive on her husband's pension amount in the future. I got married at the age of 23 and started living with my in-laws and my husband in Byculla.
Was your in-laws and husband supportive?
My mother was relieved as she was free from the burden of her daughter. However, this was just a beginning of a series of challenges and crisis to follow in my life. Within 15 days of marriage, my husband confessed that he was forced to get married to me and he did not have any interest in me. I was shattered and helpless but I continued living with my husband hoping that things would take a positive turn for us as a couple. However, each passing day seemed like a challenge with incidents of Domestic Violence being an everyday part of my life. I was scared and was losing myself and my confidence and I didn't have the courage to face a new day of torture and violence at the hands of my husband. With each passing day, I was sinking deeper into a dark dungeon of sadness and despair. I went through this ordeal for 8 years. Finally, one day I managed to gather my confidence and I realised that tolerating to injustice is a bigger crime than committing it and finally one day I left my husband's house without any belongings to fend for myself.
Did you seek help of your family?
Helpless, I headed to my mother's home in the hope of shelter and support. However, to my dismay, my mother, worried about the society, offered me to stay just for a night and instructed me to return to my husband's home.  Helpless and heartbroken, I spent 3 nights at the railway station determined not to return to a life of hell.
What changed your life? Who is your inspiration, why?
Finally, I took shelter in my elder sister's home who was the only one in my family who supported me since that day. My sister not only offered me her house but for next two years she guided me and helped me gain self-confidence. She motivated me to stand on my feet. I could think of studying and working because of my sister's efforts and kindness.
In the beginning I was clueless about what to and how to pursue education. After discussing with my sister we both joined Master in Social Work course in Nirmala Niketan institute. As I was learning I was growing as a person and as a human being every day. After my course I was a different person. I am thankful for my sister.
What kind of jobs you took during 15 years? What was your experience?
After completing MSW, I joined Yuva Childline Organization. I was involved in the work related to Child Rights, implementing POCSO (The Protection of Children from Sexual Offences) act. I also worked in red light areas such as Kamathipura for rescuing victims of human trafficking. I was very happy with my job as I was involved in rescuing children and women who were innocent and were forced. I did not want any child or woman to suffer face the same difficulties as I did.
How did you join Mumbai Smiles? What is your role in Mumbai Smiles?
My senior colleague and now my Project Manager, Sachin Bhagat introduced me in Mumbai Smiles. After the series of interviews I was selected as a Field Coordinator of Smiling Bus project. I enjoy being with kids. I love teaching and guiding young children who are deprived of their education right. I am happy that I am contributing in their better future.
Have you attended Varsha Kamble's introductory session about Domestic Violence? How did you feel?
Yes. I've attended her session. It was great to see her in that role. Varsha who has been herself a victim of Domestic violence herself is now confidently taking awareness sessions for other women like her. I think she is a courageous lady and she is doing amazing work to spread the awareness of Domestic Violence. I wish her a good luck.
Where do you see yourself in future? What is your message to everyone?
Today, I am very satisfied with my new life. I am confident and living in moment. I wants to purchase my own house where I would like to offer a place to someone needy, who doesn't have to spend lonely and homeless nights on the platforms like me.  I would say that submitting to the injustice is the bigger crime than committing it. We should stand against violence.
Comentarios