Blog
Three years of Smiling Bus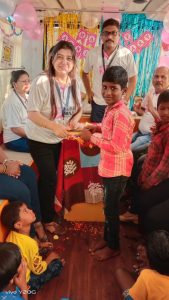 Three years of Smiling Bus: three years of education and health where it is most needed.
It was in October 2019 when we inaugurated the project that is three years old today. A bus full of enthusiasm, and resources to promote access to education and health, among boys and girls from families without home with the aim of offering them a future with opportunities that distances them from the networks of trafficking and sexual exploitation.
The inauguration of the Smiling Bus was so special, it filled so many boys and girls with so much joy and hope that they themselves asked that a party like this be held every year. And this is another of the commitments of this particular bus: each year to fill the lives of all the people, adults and children, who give it shape and meaning 365 days a year, with joy.
The people who support this project from different parts of the world are also playing a role of Smiling Bus, therefore; we want to share this party with all of you.
This year we celebrated the anniversary on October 16 in Chheda Nagar, one of the areas where the bus usually operates. About 180 boys and girls from 3 to 18 years old participated in the party. Children and young people who are part of our kindergartens, Library On Wheels, and other activities of the Smiling Bus. Also 14 members of our team participated in the celebration. And since the bus spends the day circulating around the city, we also wanted to invite representatives of the traffic police, who did not hesitate to attend and offer a pleasant and interesting talk, especially for those who already want to get behind the wheel. We also have a brief visit from the Governor of Maharashtra,   Bhagat Singh Koshiyari.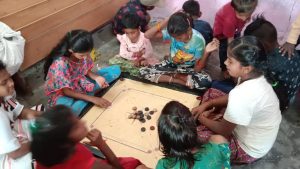 During the day there were several activities such as a competition of rangolis.
But the most awaited moment was the birthday cake! That gave the finishing touch to a magical day with a jam session, which allowed all attendees to sing and dance.
And something very important: that day we announced that the library of our Smiling Bus from now on will also be open to adults. A new achievement of this project that does not stop growing!
Congratulations!
Comentarios