Blog
Your support reaches the people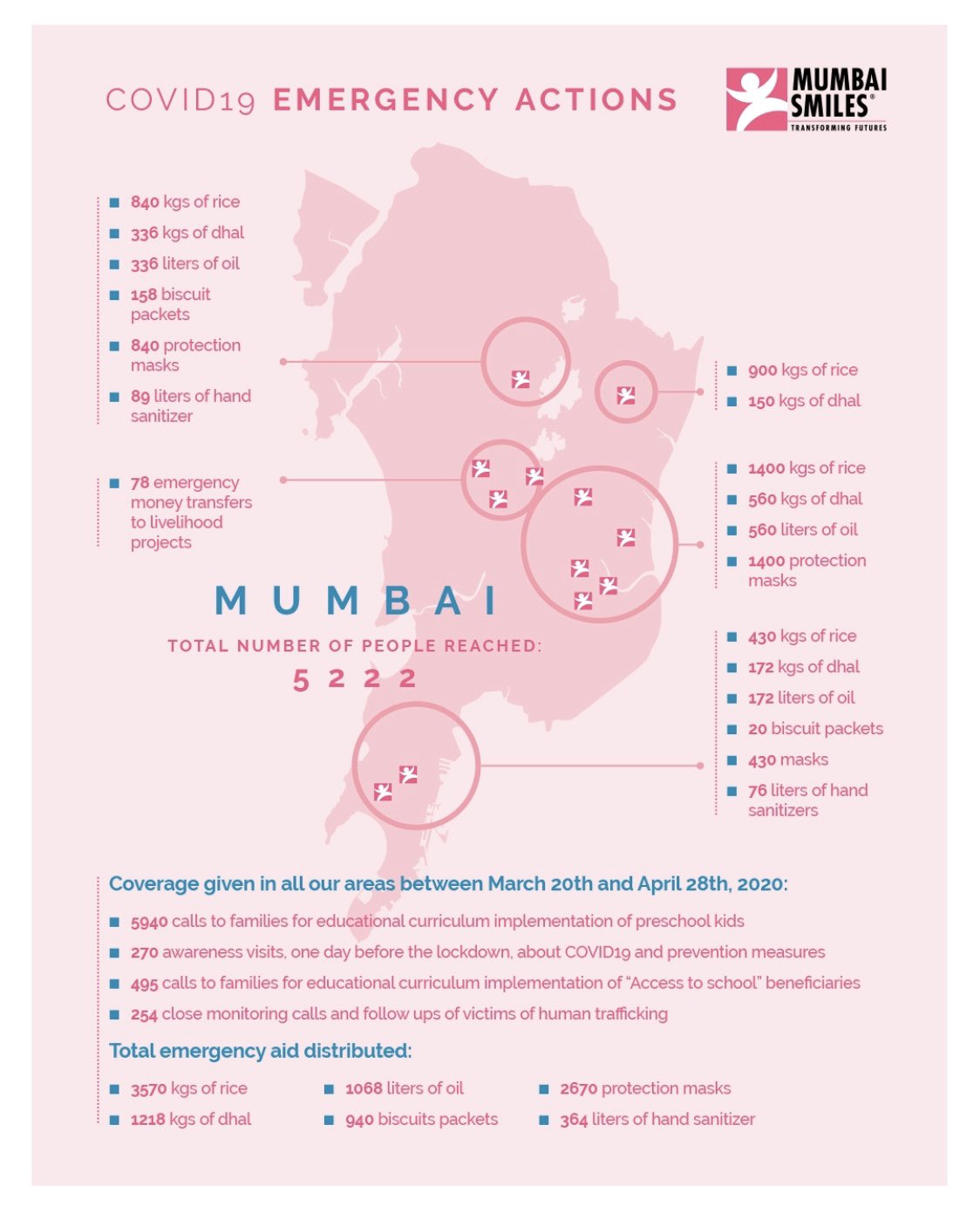 Support to vulnerable communities is crucial in the times of COVID-19. This graphic shows what we have reached so far thanks to your support and generosity. As mentioned in previous days, we started to distribute food and health products in the last weeks, and we still do it until the end of the lockout.
The beneficiaries in Mumbai have collected the items supplied by our team, and still do it during these weeks. All of it, with the aim to ensure that everyone in our communities is safe at all levels during these difficult times.
So THANK YOU for making it possible!
Comentarios