Blog
Solidarity Meals!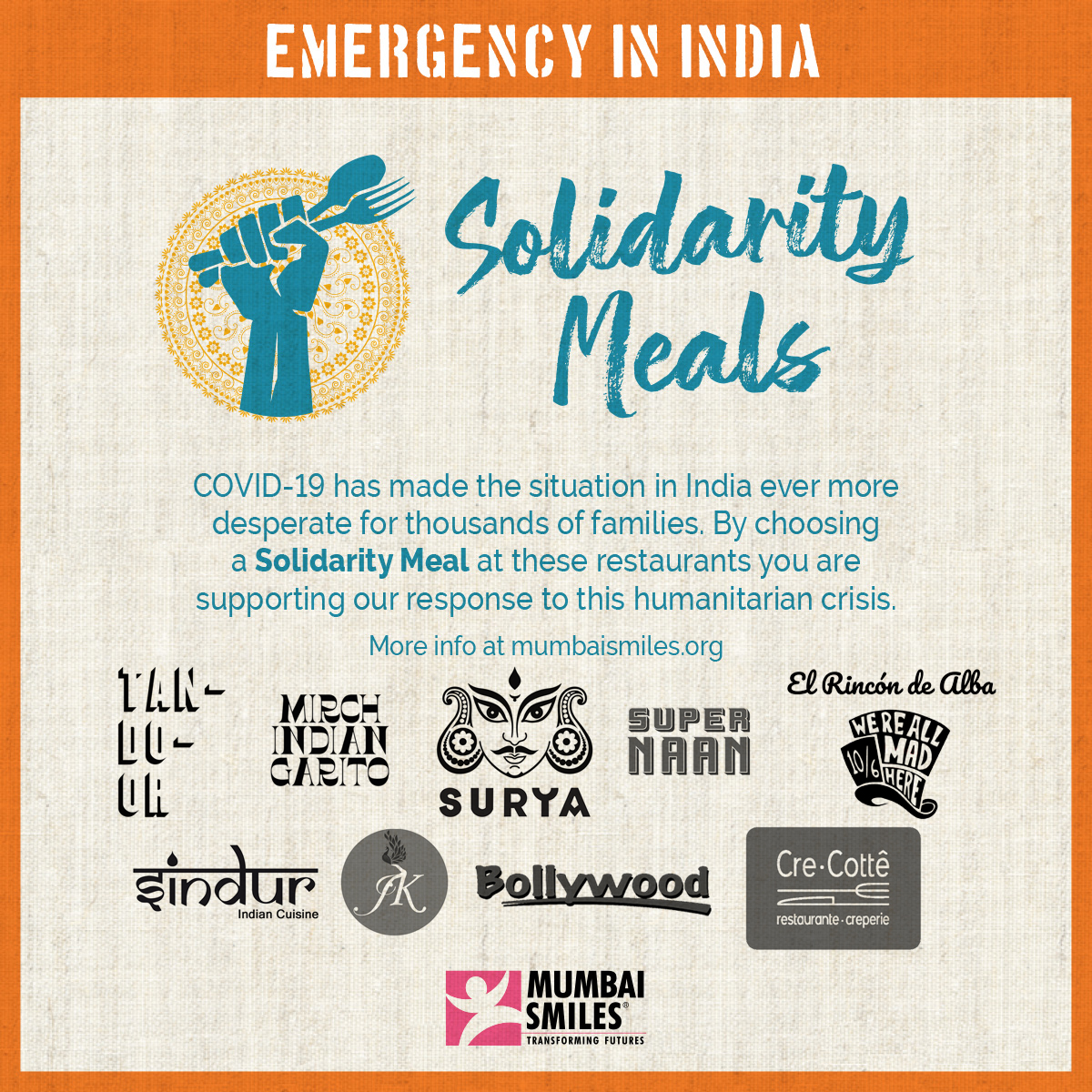 In difficult times like the one we are living in India today, support and solidarity are injections of hope, and also of resources, to be able to help the country.
Today, May 9, we started this beautiful initiative, "Solidarity Meals" to collaborate with the Emergency in India. From the hand of our dear friend and collaborator, Jyoti Chugani from BelleBarcelone, we have launched this action in which several restaurants in Barcelona and Madrid and a store of Asian products from Barcelona are participating with a solidarity dish in favor of actions to respond to the humanitarian emergency, which Mumbai Smiles is carrying out in India due to the second wave of COVID-19, which is seriously affecting its population, especially vulnerable people.
The restaurants Sindur, Surya Madrid and Surya Barcelona, ​​Super Naan, Tandoor, Mirch Indian Garito by Tandoor and the JK Asian Foods grocery store in Barcelona have joined this solidarity initiative and for a month they will donate the profit generated from the restaurant to support the actions of the Emergency campaign in India. In Galicia, we also have two proposals: the Rincón del Alba in A Coruña and the Creperie Crecotte in Santiago de Compostela. In the latter case, the collaboration will last until the end of June.
One more way to join our actions and support India in these difficult times! From here our deepest thanks to all of them. We hope that this list will grow in coming days. Participate and stay tuned!
If you cannot participate in this solidarity initiative, you can also collaborate through donation.
Comentarios