Blog
Plastic Management
For the last two years we have been supporting "no plastic" initiative and have stopped using plastics during our projects activities. At Mumbai Smiles, we always encourage good initiative and contribute for the betterment of the society through our actions. This is about our plastic management initiative which we are running in our preschools situated near dumping ground areas, Govandi.
We all are dependent on plastic knowingly or unknowingly in our daily routine. We wish to see a garbage free and green planet but we tend to forget that a small contribution from each of us is an essential act required to see this in real life. For this, we have to come together and find a solution.
We as a team have decided to step forward with the objective of not only taking initiative at team level but also to educate our beneficiaries for the clean future of their community.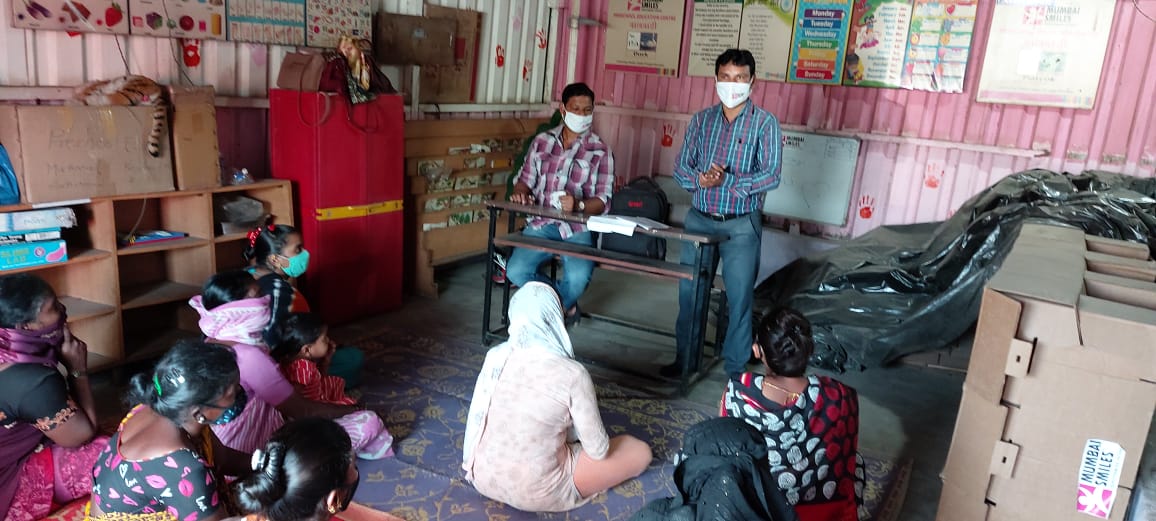 Three of our preschools are situated near the biggest dumping ground of the city. Though many of our preschool parents are working as rag pickers, everyone is contributing in creating plastic garbage in this dumping ground just because they cannot sell these plastic products and meant money for their living. This plastic stays on this ground for ages contributing to the environmental damage.
Due to the covid-10 lockdown we had to close our preschool centres for our children and they all are attending their regular classes online. While these centres are empty we decided to make use of these centres for collecting plastic waste from our parents in the initial stage and later when we would be successful in creating awareness among them we will work for their community.
We have collaborated with Siddhi Wastetogreen Pvt. Ltd. (www.siddhiwastetogreen.com ) For this plastic management activity who have already established their plastic management plants in nearby dumping ground areas and are working for more than 10 years. Till now they have provided livelihood opportunities to many and are interested in helping organizations who wish to work with them for the same cause.
We are grateful for their guidance and readiness to help us conduct this activity in our communities. We will collect the household plastic garbage from our beneficiaries and provide this to the Siddhi Wastetogreen pvt ltd to recycle it.
Comentarios