Blog
Nani: the power of motivation
I am Nani and my story could be that of any of my companions. I was born in January 2000, in a rural area of Nepal, Nuwakot. My parents already had an older son and daughter and another brother came after me. My father is a laborer.
My childhood had been a constant fight. The only one who brought money home was my father. It was not enough, we could not even cover the most basic needs of the whole family, but still my parents did everything so that we could study. Over the years the situation became more complicated and we were experiencing more and more hardships. I had to stop studying to help out at home and could see the promising future going away.
My mother started working as a laborer on other's fields to earn some more money. Sometimes we could manage to get some food but suddenly everything got complicated again. It was around this time that my father started drinking alcohol and his alcoholism added to the family's problems.
We tried very hard, but neither I, my mother, nor my siblings could get him to stop drinking and everything got worse. I also felt very bad. My dream was to enlist in the army, I tried, but I did not meet all the conditions and the refusal left me devastated and I began to hate my life: I could not study, nor fulfill my dreams, nor help my family … I lost the north completely. I felt very, very lonely.
But one day I was lucky, I met the Chhori team, the organization that Mumbai Smiles works with in Nepal to prevent isolated young people like me from falling into the hands of human trafficking networks. I got to know their project "SAHAS" that for three months offers accommodation and training in different disciplines to young people like me. Without hesitation I signed up and finally got lucky and they chose me to participate.
It was like I could breathe again, A wave of hope washed over me instantly. During these three months that I have been at the center, I have developed my communication skills, I have acquired new knowledge and experiences, I felt safe! I have also acquired knowledge about myself, my body and my health and the most important thing was  to detect situations of exploitation or violence. All this now started adding into my book of memories and whenever I could, I started sharing it with my family and with people around me. I felt very different, I felt stronger when looked towards future and to achieve my dreams: a decent life and a great help for my family.
¡Thank you for giving me this strength!
On International Girl's Day we wanted to tell you the story of Nani, as she says, it could be that of any of her companions, but many girls from poor communities like hers' do not suffer the same fate. In Mumbai alone, 400,000 girls and women are trafficked, many of them come from areas such as Nani in Nepal, Bangladesh or Kolkata. You too can help more girls like Nani get away from the dangers of human trafficking and feel strong, safe and with opportunities. ¡Colaborate! #breakwithtrafficking
*In this story we have modified some information to protect the identity of the girl and her family.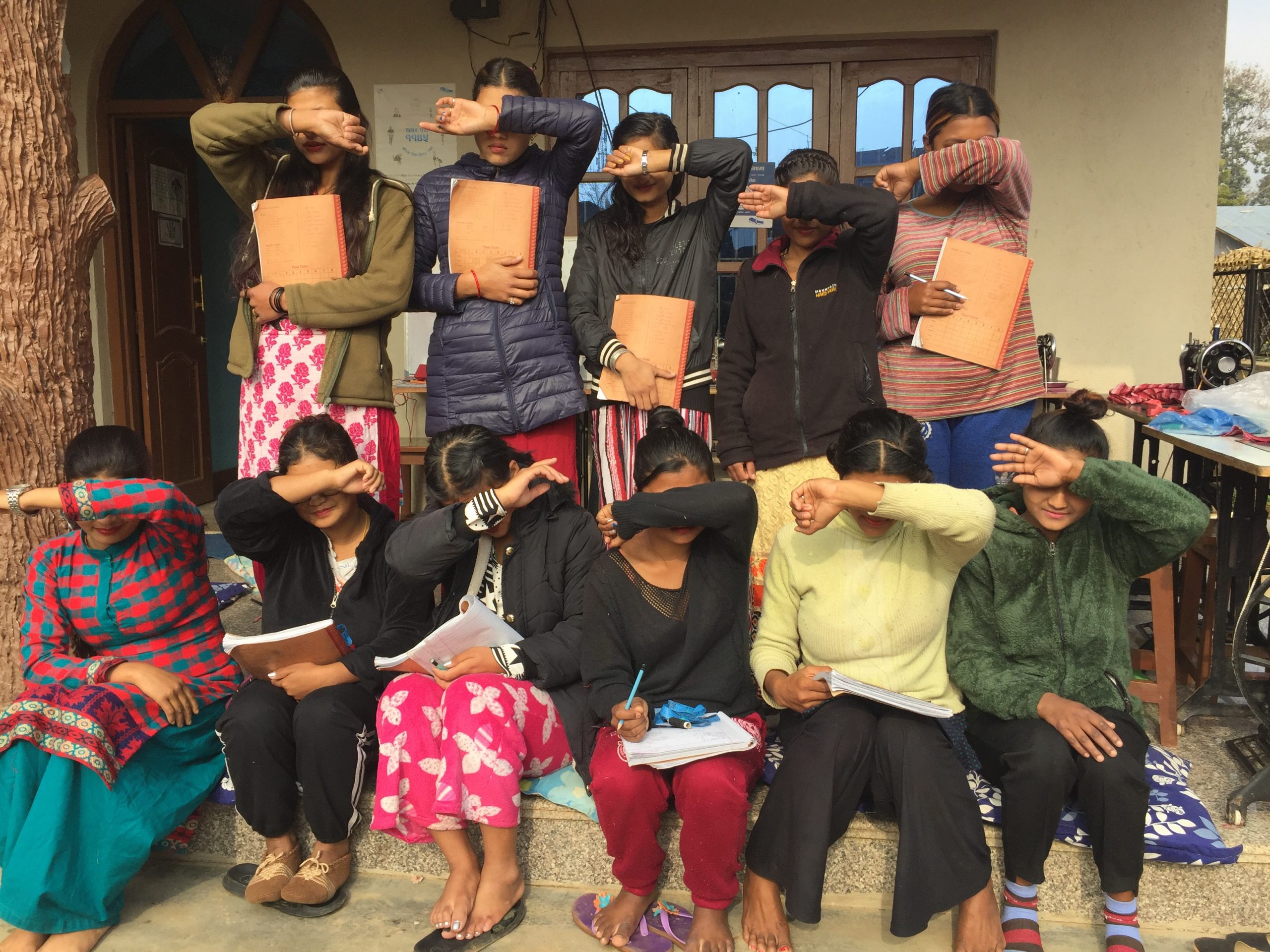 Comentarios