Blog
International Friendship Day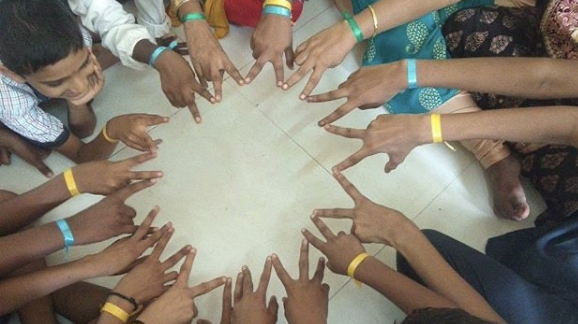 Friends are like the rays of sunshine offering the warmth of trust and understanding and making you feel comfortable in their presence allowing you to be "yourself". This friendship gets celebrated all over the world on different dates throughout the month of August every year.
In India, we celebrate Friendship Day on the first Sunday of the August month. Schools and campuses are alive with giggles and laughter with kids exchanging friendship day "wrist bands" and hanging out together sharing memories and chatting over food and drinks.
On this occasion with the above photograph taken at one of LSE (Life Skill Empowerment) sessions we are reliving memories of our celebrations from last year where our LSE beneficiaries celebrated this day in their school at Wilson High school, Girgaon. These children covered under the LSE project are children of the Victims of Human Trafficking. Although they attend the classes with other children who have a normal life and parents, their dark reality always differs them from others.
At Mumbai Smiles Foundation, our Field Coordinator Prafullata conducts LSE project sessions at Wilson High School. The success of the sessions is based on the foundations of trust and Prafullata has invested the time and effort to win the trust of these children and is not just a trainer but also a friend to these kids.
During the LSE sessions, interacting with their classmates sharing a similar background, learning with them and empathizing with their problems creates a friendly bond amongst themselves. They take their first step towards trusting others in their life and hence, friendship day celebrates these relations and is very special for them.
Although the students are far from each other this year owing to the covid-19 pandemic, the warmth of their friendship has kept them connected. They eagerly await our online LSE sessions which we conduct every week as that offers them a virtual platform to connect with their peers.
We are optimistic, so we look forward to celebrate this day next year together as we did last year.
Comentarios