Blog
I want to become a social worker to help my family and others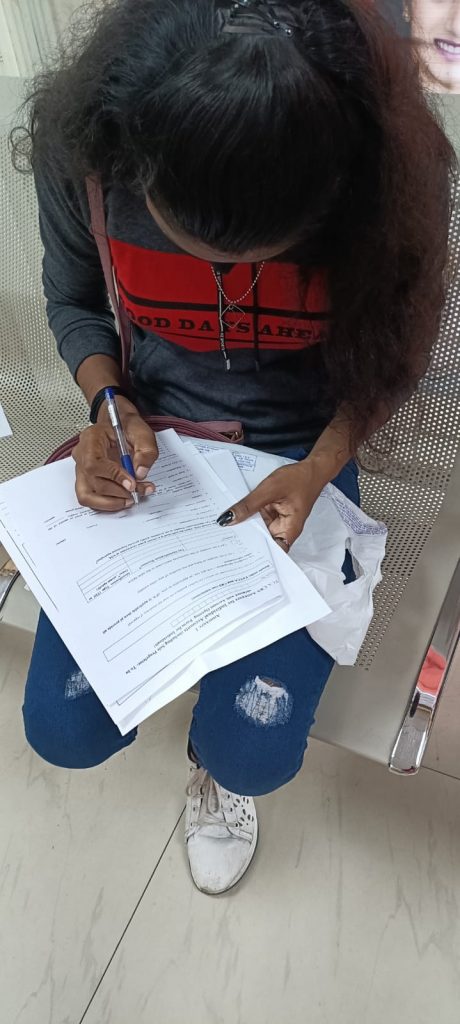 Today we have a special post, we have known Smita (not her real name) for years, she is one of the girls from the Life Skills Empowerment project and she has fantastic skills. But as we announced on social networks a few days ago, Smita has moved to live in the shelter for survivors of human trafficking that we promote near Mumbai. Although she is not a direct victim of human trafficking, her mother is. The difficult situation in which they live is such that in order to fight for her future, she left her mother, stepfather and three brothers and and started living in the Udaan centre. She tells us about her situation in her own words:
I am Smita, I am 18 years old and I live with my mother, a victim of human trafficking, my stepfather, two younger sisters and a younger brother. I am doing my higher studies at the Wilson School.
What is your relationship with Mumbai Smiles?
For the last 4 years I have been associated with Mumbai Smiles. When I was in eighth grade I started attending Life Skills Empowerment sessions. Since then the whole team, but especially Prafullata and Sachín have always been there when I have problems. So the support of Mumbai Smiles in my life not only limited to my studies but also in solving other types of problems. And not only for me, but also for my classmates.
I want my family to live in a good environment, I want to get my mother out of this situation. I want to see her living a normal life and freely enjoying it without any regrets. I want to buy a new house for my family and I want to see everyone very happy. To achieve this, I am determined to complete my studies. I want to become a good social worker and help others. On this path I am sure that Mumbai Smiles will be with me and will guide me to achieve all these dreams.
Why have you moved to the Udaan center and how has the experience been?
Due to my mother's profession, our house is in the red light area. My mother's husband is my stepfather. There is not a single day that my stepfather is not mistreating and beating my mother or torturing me with threats. From time to time he also threatens to kick us out of the house and embarrasses us in front of the neighbors.
Also, since I turned 14, he wants to get me married off. He believes that girls should not study and that it is better that they live in her husband's house.
But I have other plans. I want to study and improve the life of my family.
As soon as I finished my 10th grade they insisted that I should get married and they said so every time a family came to visit us with a potential groom. MY mother understands me, to a large extent, but she lacks the support to help me. Considering this situation, Mumbai smiles suggested that I should move to the Udaan centre.
The truth is that everyone is very affectionate and they want to help me in everything.
In a few days I feel more confident, for example I am opening my own bank account, most importantly, I feel safe and I can study.
How do you see the future?
I want to change my future and that of my family. I am willing to work hard for it. I want to complete my education to be a social worker. I want to help other girls like me, girls who are helpless and want to study. I want to show my family that girls can do anything. There's no job a girl can't do.
My mother is a victim and she works in the Red Light area, she is cornered and she cannot change her life at this time, since she has responsibilities for my grandmother and my brothers. I want to change this and give my mother a decent life because I don't want to regret anything in life.
Thank you Smita for sharing your experience!
Comentarios