Blog
Demolition of Shyam Nagar, Bhandup community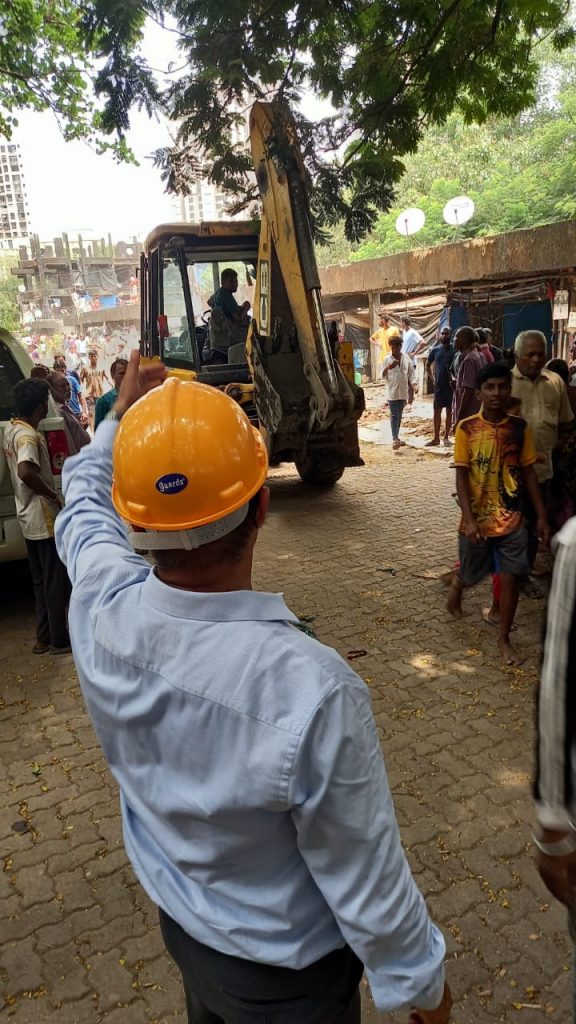 The day before yesterday, when 6-year-old Aditi and her 4-year-old brother Vikas were playing on the street, they saw huge machines approaching their houses. They ran out to look for her mother. She was busy all day trying to finish stitching work, one of the jobs she does to contribute to the family economy, since a family with 5 is not easy to support.
Her 36-year-old mother, hearing the commotion, went to look for the neighbors and indeed the worst was confirmed. The huge machines came to the neighborhood, a shantytown like so many others in the city of Bombay, to demolish it. The municipal government had just posted the notice.
Suchita, her mother, ran to tell her 62-year-old mother-in-law to start packing the few belongings they have and called Sachín, 38, her husband, who had been working for two days in a construction site. A relief from work after complicated months, with the pandemic and the recent heat wave. Suchita was trembling, but she didn't panic: What were they going to do from now on? They are from a small village in Gujarat north of Maharashtra, they have no more family in Bombay…the uncertainty and fear of living on the streets have become a reality.
Living in a slum settlement is far from being a safe home with all the needs, services, and rights recognized and covered, but at the end, it is a roof which is important to live. Even so, it is far from responding to the principle of the right to housing, because most of them are not legal, and therefore, they are "invisible" in the eyes of the administration in terms of responsibility for their status and services. But not now. Now it is visible, since the administration has decided to recover the space.
The story of Aditi's family is fictional, but absolutely based on real events, since the demolition is. It clearly reflects the situation that 550 families have been experiencing since yesterday, affected by this decision. Of these, 148 are families of boys and girls who are beneficiaries of Mumbai Smiles.
Today we have been with the affected families to see how we can accompany them in this difficult situation. It is very disheartening, since they are illegal settlements, but we still want to understand their situation and needs very well. Above all we want to see how they can get a new home; see how we can continue to support these 148 boys and girls in their education and offer help to feed families.
We will continue reporting on this worrying situation, which unfortunately is not isolated.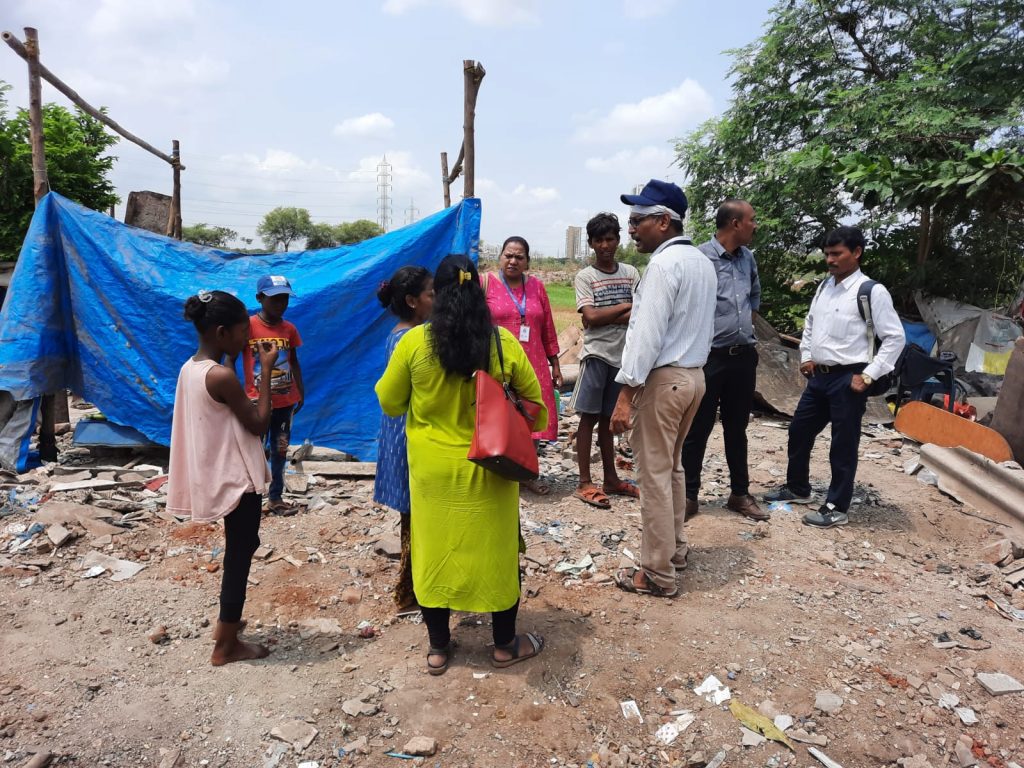 Comentarios