Blog
Andrea, one more fantastic volunteer from our team
We are always, always, always full of praise for the people who make up the Mumbai Smiles volunteer super team. Committed people, always with a smile, worth the redundancy, and eager to face challenges and solve everything that we think is important to address in order to advance our mission: Transform the reality of people vulnerable to trafficking, as well as their families, to promote the empowerment of communities, thus achieving sustainable changes.
These days, the war in Ukraine has brought us to a new and complicated scenario: offering support to people fleeing the horror in Ukraine and preventing them from falling into the hands of trafficking networks in this flight. A bus with 29 people already arrived in Barcelona last week, and this other bus is expected to arrive in Madrid. None of these actions would be possible without each and every one of the people who voluntarily, with her commitment, have helped us organize everything. To all of them: Thank you very much!
And that is why today we want to introduce you to Andrea: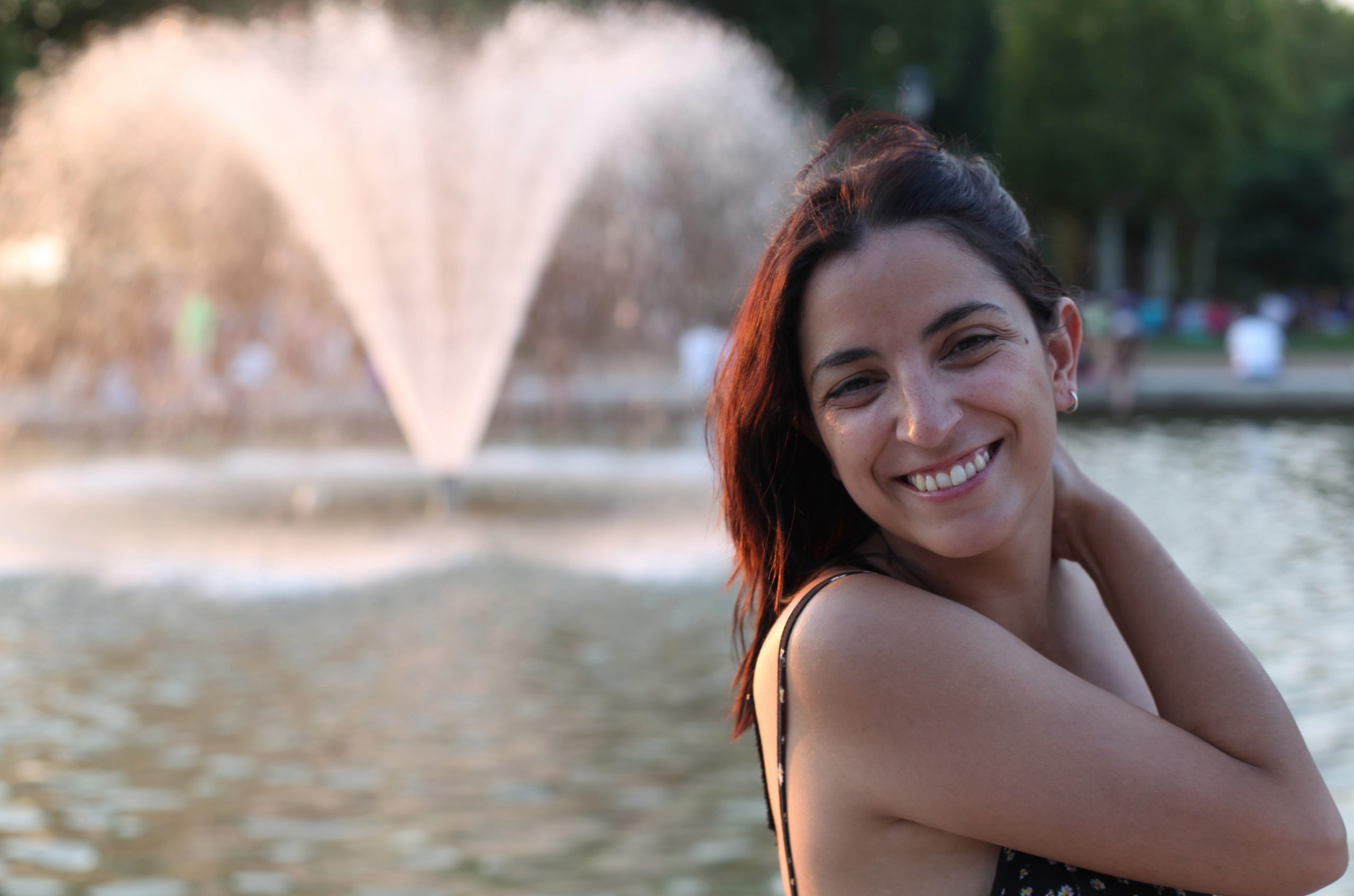 My name is Andrea Blanes, I am a graphic designer and video editor, and I love to learn and embark on a lot of different projects.

Since when have you collaborated with Sonrisas de Bombay and what is your work?
I have been volunteering for two years, editing videos, creating some graphic pieces and sometimes reviewing content. It's always very rewarding, largely because the Mumbai Smiles team is fantastic.
How did you find out about the organization and what led you to become a volunteer?
By chance I read the famous interview that La Vanguardia did with Jaume Sanllorente and I remember that at the time I was very impressed, above all, by his energy in the face of such an enormous mission as the fight against the trafficking of minors and women in India.
One day I stopped to analyze my work as a designer a little, and I realized that everything always turned out to be a product for sale, to generate profits for different clients and continue turning the inevitable wheel of consumerism. And I thought, what I know how to do, couldn't it be used for something else? For something really good? For some reason I remembered Bombay Smiles and contacted them.
Would you like to travel to Mumbai to get a closer look at the Mumbai Smiles projects?
Of course! Although I think it would be something that would impact me a lot. I hope to be able to do it one day.
A message for those people who have not yet decided to take the step of collaborating with Bombay Smiles:
Well, I would like to tell you that we cannot lose sight of the privileged situation in which we find ourselves. There are different ways to collaborate to the extent that each one can afford and every gesture counts, no matter how small it may seem. It's well worth it, I promise.
A hug to all of you.
And another huge one for you Andrea, thanks for so much creativity and enthusiasm!
Comentarios