Blog
And Beatriz again…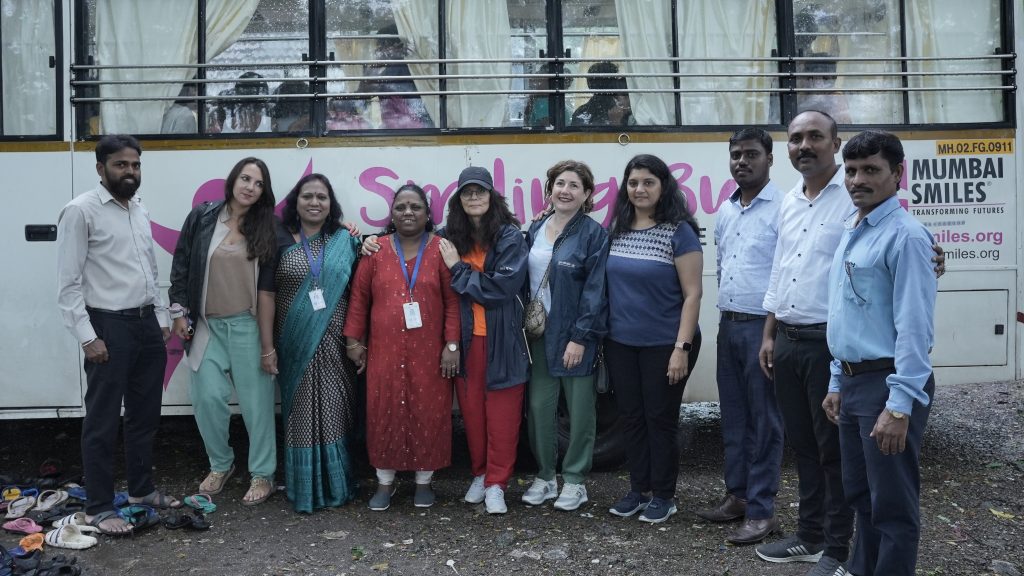 Remember, few days ago we introduced to you Bea Yago?  Bea is the person in charge of our volunteer group in Valencia. Well, this woman never ceases to amaze us.
A few days ago we received a visit from her in Mumbai: what a cool surprise! Not only because we love visits in general and even more if they are associated to our work or are donors who help us in progressing in our mission on a daily basis, but also because in this case it is a repeat visit, which we had already had the pleasure of sharing in 2019. And this time Beatriz did not come alone but also brought friends with her!
Beatriz, Roshan, Isabel and Pilar visited us the second week of July. Beatriz discovered some new projects, such as the Smiling Bus that was not yet running on the streets during her last visit. We started the visit from Bhandup, meeting the community of boys and girls who participate in the Library on wheels project, where we conduct learning and reading sessions, as well as we trach how to play in some areas where learning and attending school without being absent for days is very difficult.
It was raining a lot, but did anyone think that a very heavy rain was going to stop this group of women? Well no! They were determined to make this visit happen. We want to thank Roshan, her Indian friend, for the beautiful photos he has taken and for his help to make this visit possible.
Through the rain, we also visit the kindergartens and show them how, despite the fact that the course has just started, the rhythm in the classes is already spectacular and the students are learning a lot: songs, poems, etc…
What a joy to share this experience with Beatriz again and how good it is to be able to meet her friends and show our shared work with the most disadvantaged communities!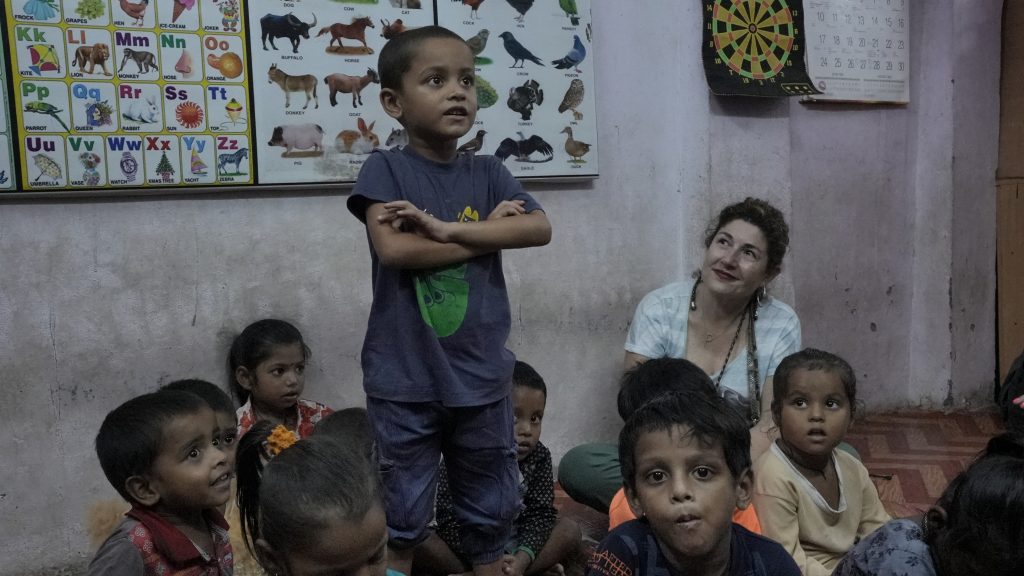 Comentarios