Blog
Actions #EmergencyIndia
It's been more than two weeks that an aggressive second wave of COVID-19 has been reported in India. With each passing day, the new infections are beating the records, by adding more than 4,14,000 a day, and an average of 3,89,000 infections last week, according to official data. These figures are not more alarming than the situation of the Indian health system which is causing a horrific scenario for millions of people. There are no beds in hospitals, there is a lack of oxygen, and health supplies. Thousands of people are not receiving health care, there is a lack of resources, information, and the black market for medicines and the most wanted goods, does not stop growing. All this situation, which is affecting the population as a whole, leaves, as always, in a situation of greater exclusion and precariousness to the communities with which we work.
Given all this, from Mumbai Smiles we are taking actions to respond to the most priority health needs today, with the aim of supporting especially public hospitals or those who have a real commitment to people without resources.
The main actions that we are carrying out these days are:
Purchase of basic medical supplies to meet hospital needs: for this we have established an alliance with the Bombay Field Hospitals (BKC Jumbo COVID Center), the second largest field hospital in the world, to deliver mainly oxygen concentrators ; oxygen heart rate monitors; stretchers; wheelchair; trolleys for medical supplies and for oxygen cylinders. Thanks to the collaboration of the Parc Taulí Hospital, we have already sent 5,500 EPIS out of the 64,000 that have been donated to us, and which we will also be able to send soon, to the Sion Hospital in Bombay, together with more than 30,000 N-95 masks; Heparin injections; more than 5,00,000 surgical masks and other basic materials such as sheets or videoscopes. Follow-up monitors have also been obtained for the ICU at Holy Spirit Hospital. And 4,000 oxygen masks and 20,000 heparin injections for Nair Charitable Hospital. As well as, masks and basic material for the Mitha Nagar Quarantine Center CCC2. Materials for second quarantine center and for the BKC have already begun to arrive.
We have provided 500 Corrubeds cardboard beds for the temporary quarantine center of the Solapur engineering school in collaboration with the Terna Public Charitable Trust and 150 beds for the temporary quarantine center installed in Sindhudurg, in collaboration with Shri Mangesh Raghunath Kamat Charitable Trust, both in Maharashtra.
We have also made our team available to the Mumbai Municipal Government to fill positions in the city's hospitals.
We are forming a volunteer team to manage the transfer and burning of deceased persons, whose families cannot take care of them as they are also affected by the disease and for this activity and we have made our Smiling Bus available to authorities, hospitals and crematoriums.
We have planned the vaccination of approximately 700 beneficiaries for whom we work and also of the team, so that it can provide assistance to families.
As well as, offer antigen tests to girls and boys who show symptoms of fever and referral to medical services of positive cases for COVID-19
These are the main actions that we are promoting so far. But we are sure that in the next few hours and days we will be able to add materials, hospitals with which we will collaborate and donors that will allow us to save more lives.
Thank you to all the people who have already collaborated with #EmergencyIndia. And we encourage all who want to join to do so through a donation ES75 1491 0001 2320 3004 8025 or to contact us at (934 673 445 or info@sonrisasdebombay.org) to carry out support initiatives, more than necessary in these difficult hours for the country in which we work.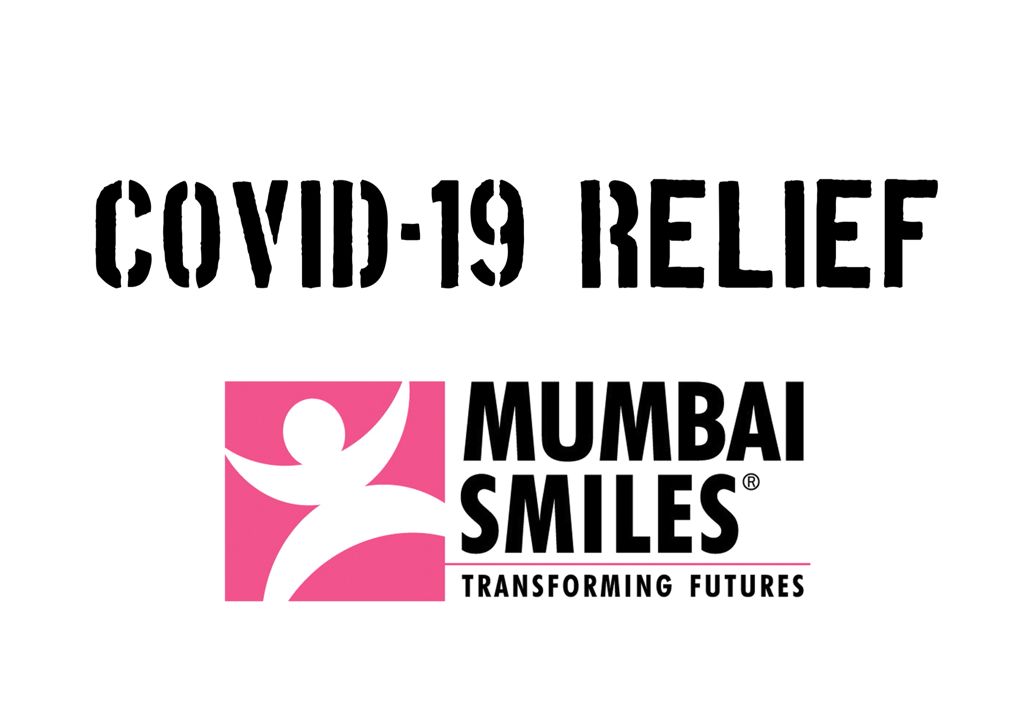 Comentarios