Blog
Rose making workshop for all-round wellness
Mumbai Smiles Foundation recently conducted a rose-making workshop for its beneficiaries at Kamathipura.
9th September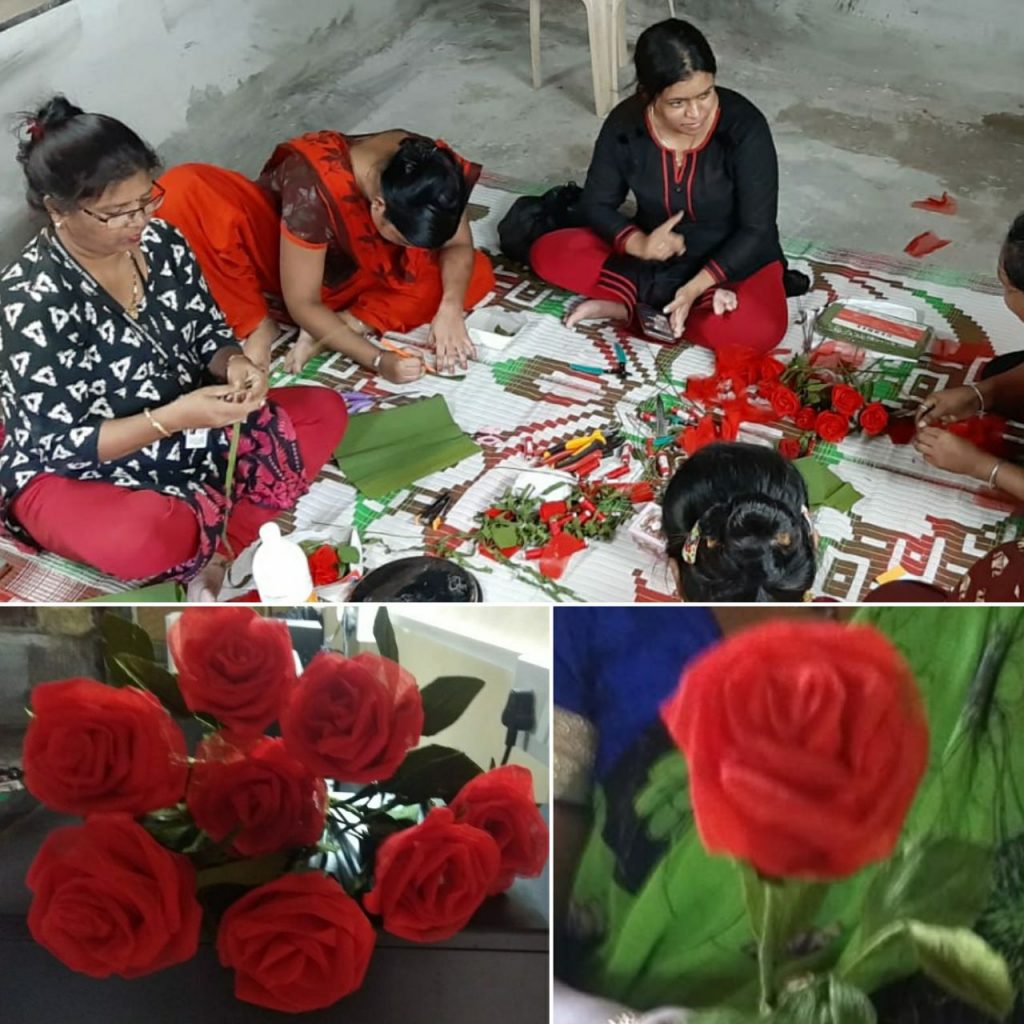 Victims of Human Trafficking (VHTs) have had a tough life. With hopes and dreams of living a good life, they are often fooled and cheated by family members and sold in big cities like Mumbai. The abuse is as mental as it is physical, taking a toll on their health. Mumbai Smiles Foundation has for many years been working for their benefit by organising workshops that will help them deal with their psychological problems.
On August 22, 2019, Mumbai Smiles Foundation organized a rose training workshop for Victims of Human Trafficking at the new Kamathipura Centre. The workshop was organised under the Colors of India Project that aims at giving women a chance to live with dignity.
Fifteen women participated in the event, which was met with a positive response from both organisers and beneficiaries.
The idea behind the event was the to develop floral design-making skills using roses and impart marketing knowledge to women to help them sell the products
The event began with addressing the work done by Mumbai Smiles Foundation in the Colors of India project. Following this, the beneficiaries were given information behind the workshop. They were then taught the process of making roses, which they enjoyed.
As part of the workshop, the participants were given organdy cloth, duplex paper, thread, scissors, glue, and a pair of plyers to help them design roses. The beneficiaries enjoyed the course on arts and crafts and look forward towards investing more time to master the skill.
Comentarios