Blog
Rohan, Rohit and Their Little Sister, Seema Have Found a Home
Do you remember Rohan, Rohit and their little sister, Seema?
After the sad demise of their mother their grandmother wanted to take care of them. However, their situation and possibilities were not the hygienic for these three children.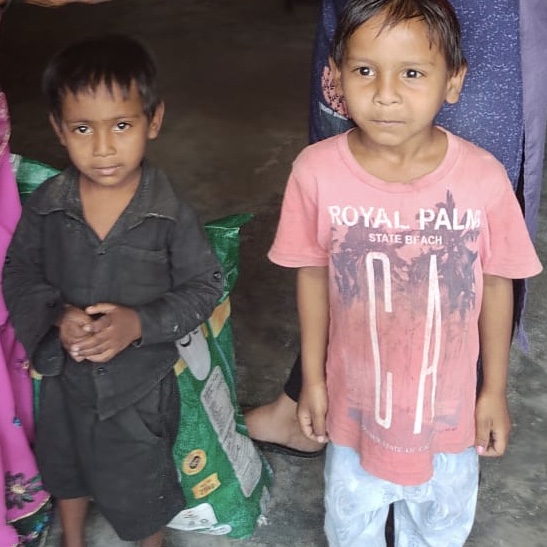 As we have told you weeks ago, we got in touch with the Child Welfare Committee (CWC). After several meetings and procedures, we could find a safe shelter space for Rohan and Rohit. The two children will stay at Chembur Children's Home in Mankhurd. Here they will receive the care they need to grow healthy and strong, as well as an education.
In Seema's case, the decision making was a bit more complicated due to her age (soon she will be one year old). We were looking for a center that would offer stability, good care required for her healthy upbringing. Finally, after working hand in hand with the CWC, we have secured a place for Seema in the Bal Anand World Children Welfare Trust.
Therefore, after living through some hard and painful episodes, we hope that the three children will begin a new life that allows them to look forward to the future and that their present and future are full of love and opportunities.
They will not be able to see their grandmother very often, since her circumstances are complicated, but we have tried to guarantee the best environment for these little ones who deserve that colorful and joyful life. We have been able to monitor their situation and support the family in these difficult times, since the two older brothers were students in one of our kindergartens. They were already under special monitoring of the preschool team due to their low nutritional level, which required more attention.
We are grateful for the important role of the teachers during the difficult stages of this story and also thankful for the teamwork because of which we have been able to support them to find a safe place which will improves their lives.
Thanks to all the people who support us and allow us to continue.
Comentarios