Blog
One Year of Pandemic
It has been one year of Pandemic! On this same day last year, we all were already been forced to stay at home when the lockdown was imposed due to the spread of the life threatening COVID19 virus. Initially, we thought that this virus would never attack us until the first COVID19 patient was reported. Later, we were also under the impression that this is a disease of the rich people and it won't harm those communities where people are exposed and fighting every day against other dangerous viruses. However, soon people realized that no one was being spared by this new virus and in the next 5 months we were witness to a lot of heart breaking experiences; many lost their near and dear ones and many others were subject to the mental trauma. As we enter into the new financial year, we cannot forget this great loss. However, despite this situation, as a team we have learned a lot and we have overcome great challenges. We are thankful to you all for your help and support during these difficult times.
Today, we want to share with you, in the words of our leader, The General Director, Jaume Sanllorente, as to how TOGETHER we have surpassed these hurdles successfully over the past months.
Jaume has explained How Mumbai Smiles reacted to this outbreak of pandemic initially and supported our communities later during the year. He has discussed different challenges that we as a team have had to face and towards the end, he has also explained about our new initiative for this year 2021, which is to continue breaking the chains of human trafficking so that more people can live a dignified and free life, with better opportunities.
When the lockdown was announced across the city of Mumbai, street dwellers and daily wagers who could get some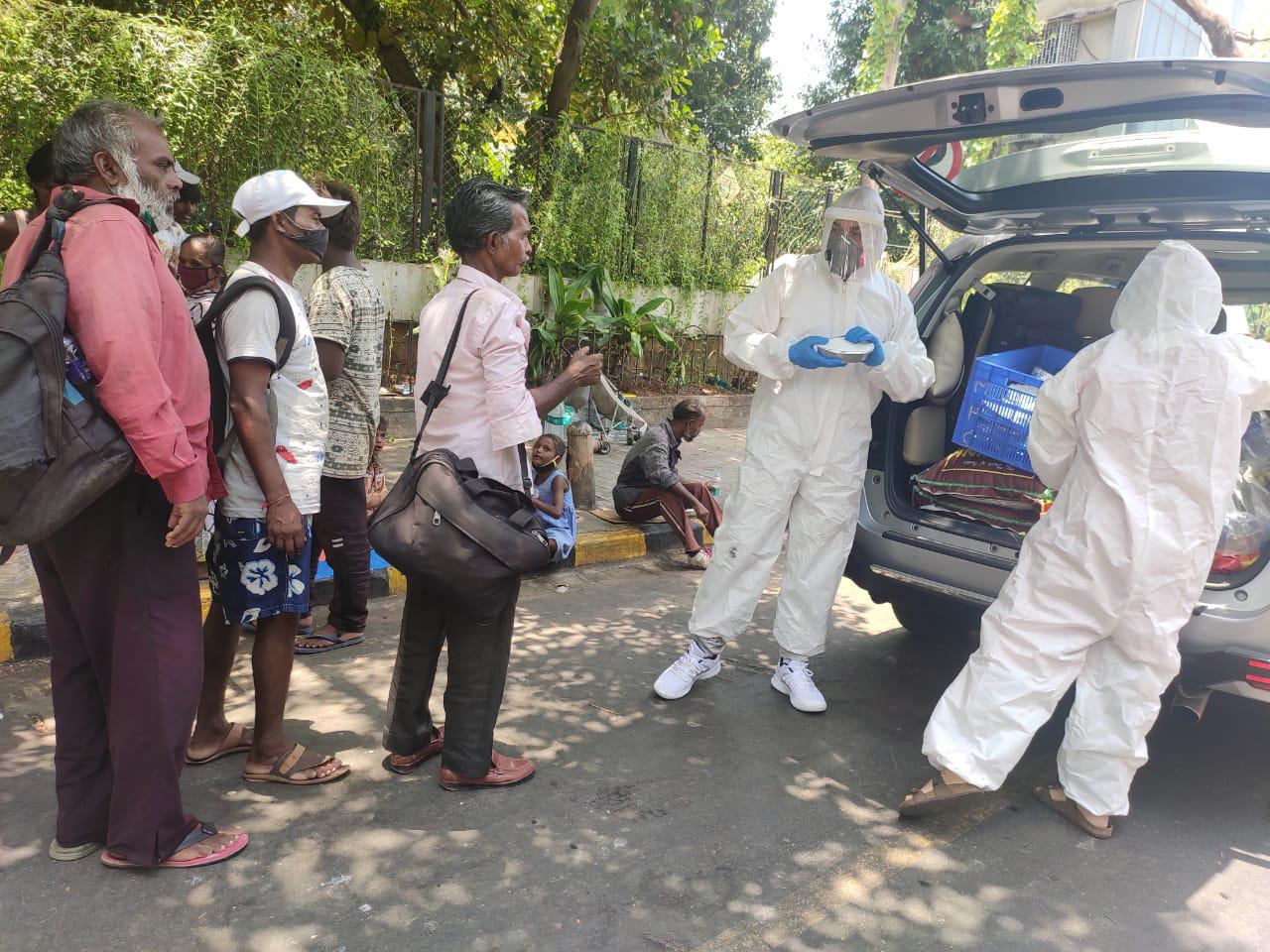 money after working for hours were in devastated conditions as they were deprived of these opportunities to earn. Many lost their jobs and had no other option other than going back to their native places due to the lack of food and shelter. We at Mumbai Smiles were working to ensure that the information about the disease and its preventive measures reached the maximum number of people in our communities. In total, we managed to close to 15,000 telephone calls to raise awareness amongst our communities. As soon as the lockdown was imposed, we started distributing food grains and hygiene products to our project beneficiaries and also to other road side dwellers that did not have any other place to go. We have supported a total of 23,000 people and have distributed 2, 42,200 meals and basic necessities to the most vulnerable families affected by the situation of the pandemic.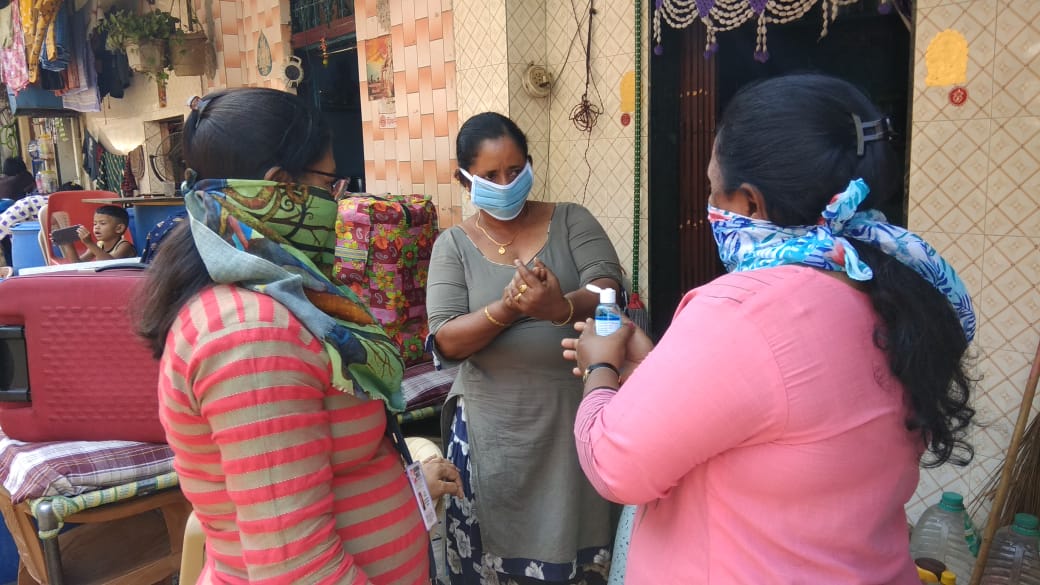 The lockdown triggered a chain of different challenges. For us as a team, fighting against human trafficking was the biggest challenge. On the one hand, road side families lost their homes and jobs; while on the other hand, the second most affected area was the red light area such as Kamathipura. Being the centre of the prostitution business, survival has been an everyday challenge for those women and girls who have been kidnapped and trafficked from the different places of India and from the Indian borders such as Nepal, Bangladesh, Kolkata. They have been tortured and later sold to traffickers in Kamathipura. Many of these women are sold by their families and husband in return of some money. These women are forced to be a victim of human trafficking and to pay the money which their families have incurred by selling them. This is a vicious and endless cycle.
During this lockdown these women and their children were the most affected. Due to the lack of work they had to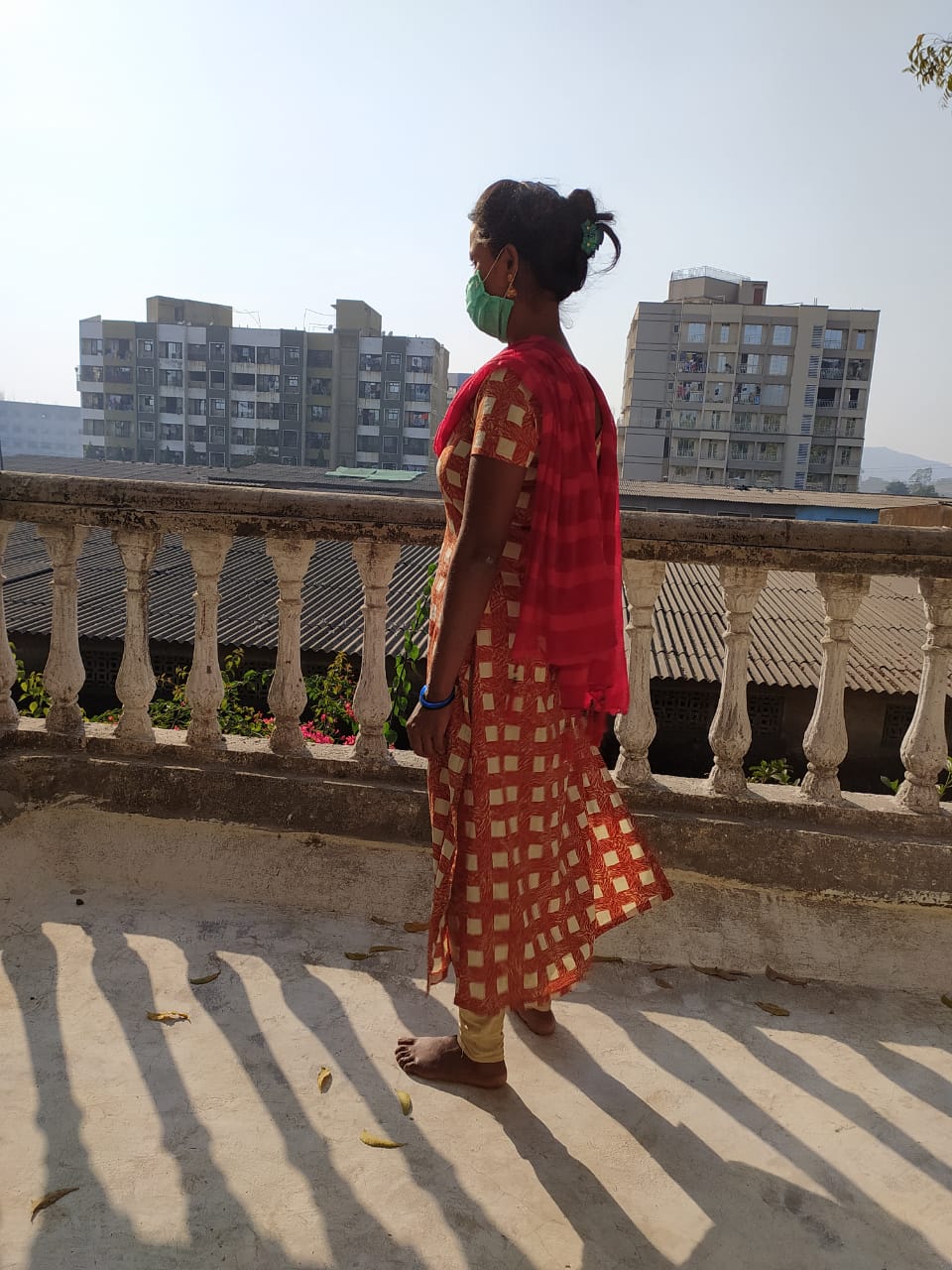 leave their rental accommodation which was the only shelter for their children. Not only did they suffer financially, but also had to face mental health issues. From Mumbai Smiles, we have worked especially with this  vulnerable group to maintain communication with them, offer the much needed psychological support through telephonic calls and to listen to their needs, apart from distributing water, food, hygiene products and promoting access to fundamental rights, such as health. Here, we would like to share the case of Sujata (name changed), a 28-year-old mother, a victim of human trafficking, who is a participant in the "Butterfly" project, of psychological support for victims and art therapies.  Just before the lockdown was imposed, she was diagnosed with a stomach tumor and she needed immediate medical treatment. But the arrival of the pandemic made the entire city's private medical staff prioritize the treatment for coronavirus patients, while public hospitals refused to perform surgery until the pandemic was overcome. Thus, many poor people suffering with other illnesses were left unattended for months. In this case, the Mumbai Smiles team was in constant contact with Sujata to help procure medications that would offer her some relief until the necessary treatment was carried out.
We also want to highlight the great work of our LSE (Life Skills Empowerment) team, working for the children of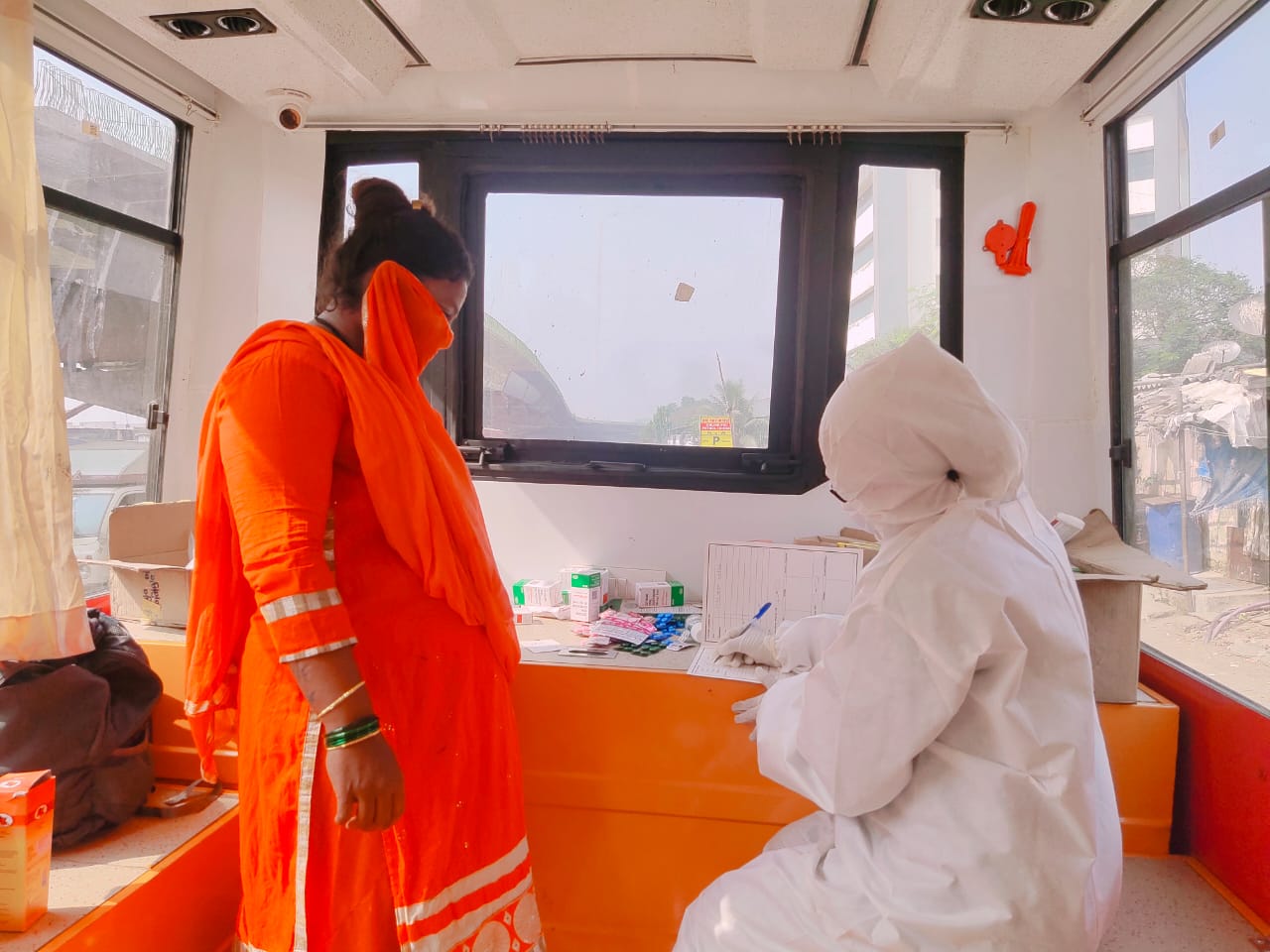 the victims of human trafficking. This is the case of Joy (name Changed), a 14-year-old boy who has been living in a shelter home for the past 10 years far from his mother and from the world which could have been a real risk for him. During the lockdown he was forced to return to his home because his shelter home was closed. The follow-up of our team allowed us to detect in time a conflicting situation with his mother's partner. With several counselling sessions and psychological support by our Education Trainer, Prafullata, he was able to overcome and deal with it without conflicts.
Roy's story is one of those few positive stories, but unfortunately, in recent months we have learned of a significant increase in cases of child abuse and domestic violence. From Mumbai Smiles we have tried to provide all the resources to improve these situations, provided we are cognizant. With that aim, since the beginning of 2021 we have created gender equality team with Varsha Kamble, about whom we were talking to you a few weeks ago. We have started holding awareness-raising talks on gender violence in our communities and we have managed to reach out to 196 people, of which 189 are women.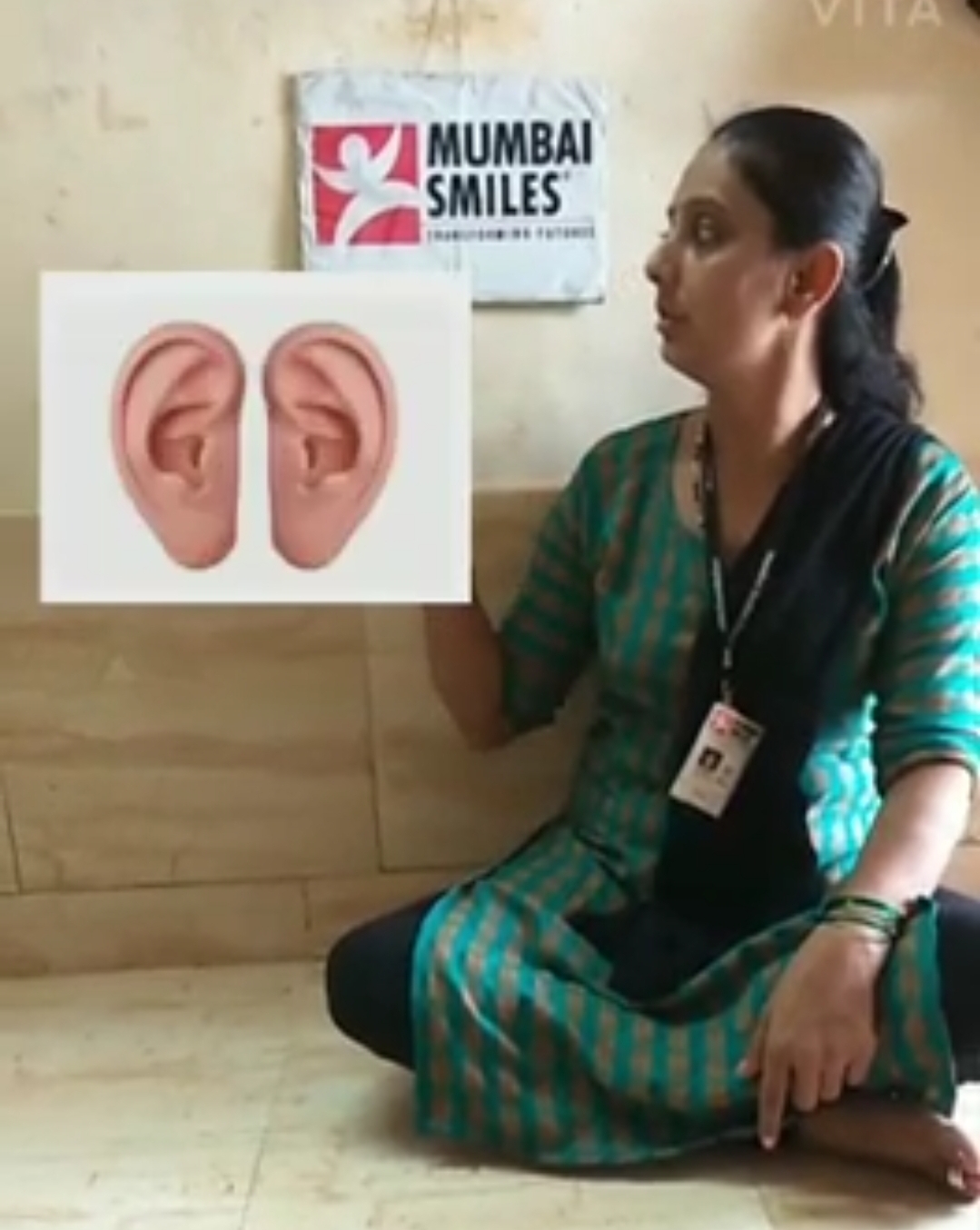 Another great challenge for the organization was education. As soon as the lockdown was announced, we closed all the preschools run by Mumbai Smiles for the safety of our students. The preschool education teams have followed the curriculum through activities directed online or through mobile phones for all the students in our kindergartens, which are still closed due to the pandemic. All the teachers have played a crucial role in this activity. They have worked hard in creating educational videos. Since then they are taking their regular classes online and are in contact with the kids and their parents so that our students could continue their education. With our help, 270 students like Akhil Shinde are receiving online education since one year. Akhil is one of the brightest students of our preschool who has had to move to his native village with his parents as their landlord left only one option, pay rent or leave the place. However, with our teacher's guidance and his parent's active participation he was able to pursue his education.
These stories have taught us a lot and prepared us not only to face the challenges that occurred in the last one year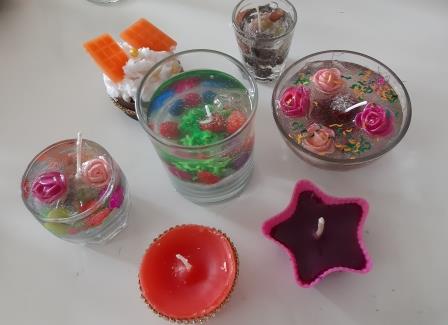 but have also empowered us to prepare us to accept the challenges lying  coming in the future, especially while fighting against human trafficking. This would not have been possible without our continuous support. With this hope, we have started the UDAAN centre, a new home for those women who are the survivors of human trafficking. They can have better life and learn new skills to seek more opportunities in their life.
We could not have survived without your help. We are grateful for your blessings, love and for even that smallest help which have made a great difference to someone there in the communities seeking for helping hand. We hope to continue this journey towards the betterment of those families living on streets and creating better opportunities for those women who have been suffering as victims of human trafficking and wish to have a good life.
I thank you all with all my heart for your great support especially in a year as difficult as this one.
Comentarios