Blog
Emergency Plans to Alleviate the Second Wave of COVID19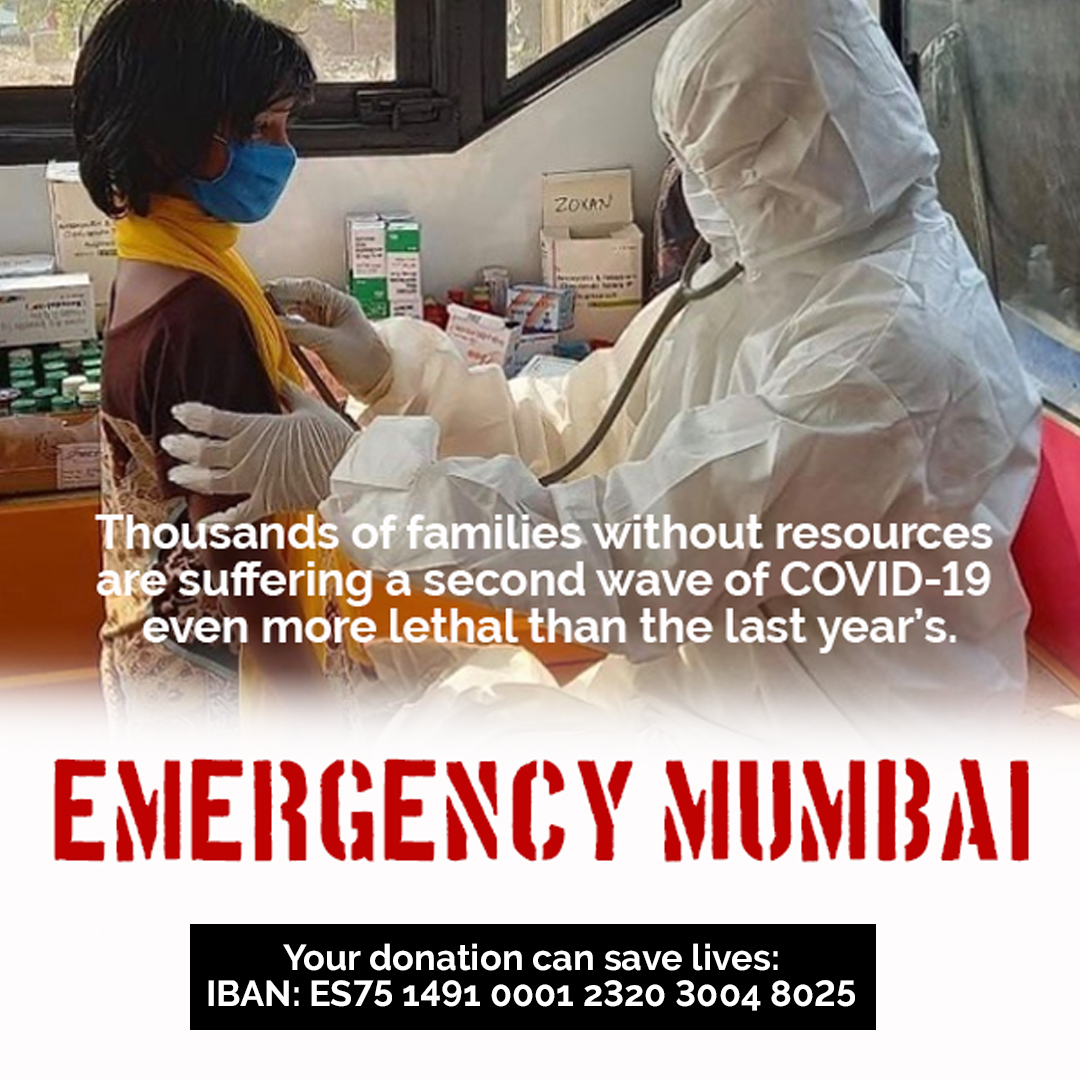 Since last week the #secondwave of COVID-19 has been spreading with great bitterness in India. There has been a significant increase in cases, especially serious cases that require hospital care while the situation in hospitals is very serious.
In cities like Mumbai, the implementation of new measures for the containment of the virus has once again generated an exodus of workers, day labourers, who, unable to get any income, return to their places of origin where they have support networks. Terrible situations of despair, which remind us of those we experienced a year ago. This pandemic is hitting the most disadvantaged communities with great force not only in terms of health, but also economically, putting their security in check in many other aspects such as access to food and basic goods; living place; education, child protection or domestic violence.
At #MumbaiSmiles, since the beginning of the pandemic we have worked to respond to the needs of these communities in the places where we operate. Undoubtedly now the situation again requires exceptional measures and that is why we ask again for your help and involvement in launching a new source of emergency actions.
Our Founder and General Director, Jauem Sanllorente, recently recovered from COVID -19, as we announced yesterday on social networks will explain the current situation in India and to present this  we invite you tomorrow, on Wednesday at 6:00 p.m. (9.30 pm IST) to an Instagram Live. From Goa, Sanllorente will explain the situation we are facing and the plan for the coming weeks, and will also answer the questions of the people attending.
The IGLIVE will be in Spanish, interested people can connect from our Instagram profile @sonrisasdebomaby.
We hope to see you tomorrow!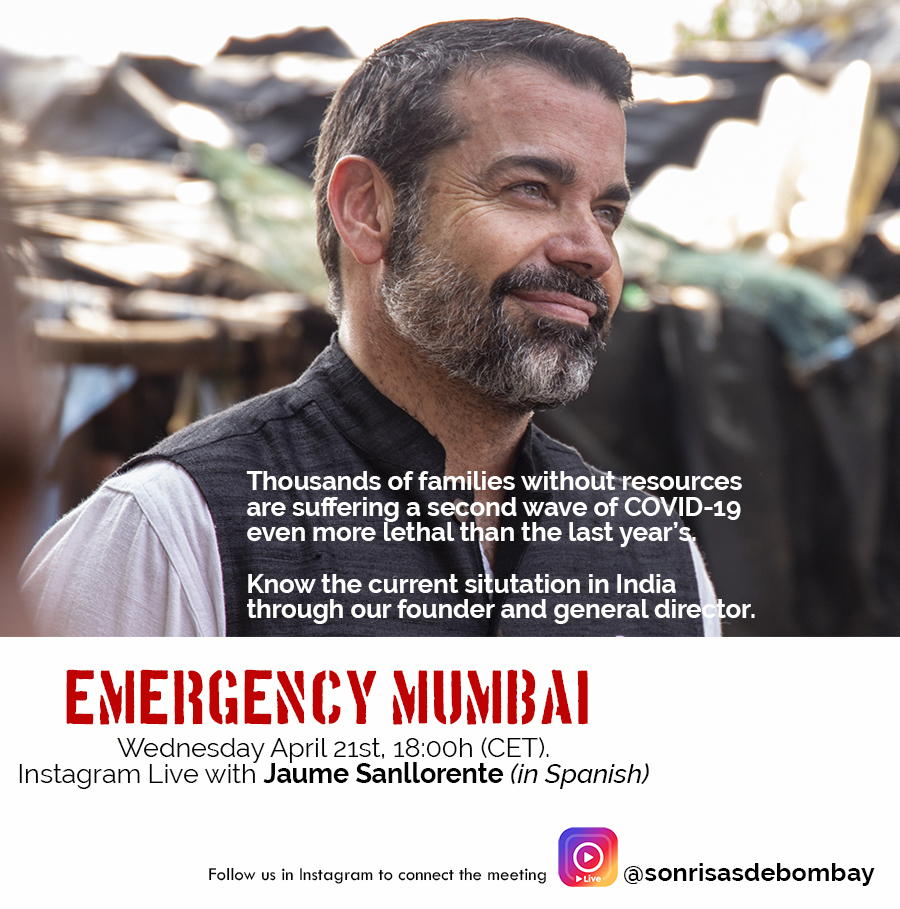 Comentarios