Blog
Community Health – Archana and Kajal Case
Under the Community Health Project, we provide free check-up and medical care to all our beneficiaries through the Smiling Bus project. However, we are unable to reach out to our beneficiaries from Khetwadi, kamathipura and Ghatkopar areas. Therefore, our teachers and field coordinators conduct regular follow-ups and meetings with them in which we assure them the needed/required medical support. We create awareness about health care and encourage them to consult us in any medical need.
In the first week of Feb 2021, we received two similar cases from the Khetwadi area. We run our preschools for VHT (Victims of human Trafficking) children in the Khetwadi community. During the COVID19 lockdown many of our parents lost their jobs and the unexpected poor financial conditions took a toll on their health. Archana (Name changed), 30 years old and Kajal (Name changed); 29 years old are the victims of this situation. They are the mothers of Mohammad and Sultan who are our preschool children.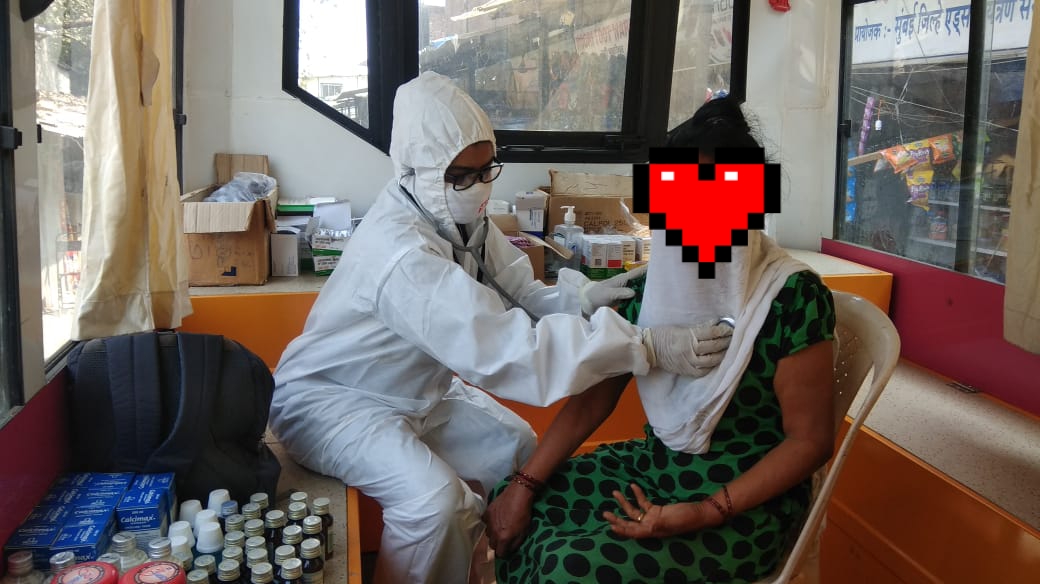 Due to the COVID19 lockdown, many of our VHT beneficiaries could not pay their rents and had to move in search of cheaper accommodation across Mumbai city. In this situation, some of the beneficiaries tried adapting to new work such as household help, sweepers and vegetable vendors. Some of them sold their jewellery of whatever little they had secured over the years to pay their rents. Archana was one of those who moved from Kamathipura in search of a place and settled in Ghatkopar with her children.
When our preschool team member Chandrakala received news from our preschool teachers about Archana and Kajal during one of the food distribution initiative, they conducted individual conference calls with both of them. From our team we learnt that both Archana and Kajal were suffering from Kidney stone since the last 6 to 7 months. They had visited public hospitals and performed required medical tests and had also started undergoing the treatment for kidney stones.  However, due to the lack of financial aid they had to stop the treatment midway and thus, had to suffer the pain for the rest of the year.
When Archana and Kajal told us about their stomach pain we recommended them to visit public hospitals where they could get all the medical check-up done with the financial support of Mumbai Smiles.
When we at Mumbai Smiles received the reports, we realized that Kajal's case is more severe than Archana's and is in immediate need of medical attention. Doctors have advisEd Kajal to get operated as soon as possible, while, Archana can take suggested medicines and can be cured in some weeks. Mumbai Smiles shall be taking care of all the medical expenses for Archana and Kajal's treatment.
We are always there with our beneficiaries, however, we always suggest them not to ignore even the smallest health problems and consult us immediately so that we can help them get rid of their ailments and pain.
Comentarios