Blog
Angels amid Covid-19 pandemic
In the beginning of this year no one knew that life would undergo such a drastic change and lead to a new way of life. In the month of March a wave of pandemic hit the nation and spread all over the cities like wildfire. As soon as the lockdown was declared, many roadside dwellers and daily wagers lost their income sources and many who had come to the city in search of a livelihood were forced to return to their natives. Innumerable people fell victim to the pandemic.
This is the story of our Smiling Bus beneficiary Saahil and his family, one of the victims of this pandemic.
Sanjeet, Saahil's father came to Mumbai in search of a livelihood and potentially a good life in the year 2009. Without any formal educational background, Sanjeet naturally carried forward his ancestral business and started working as a carpenter at one of the shops in Bhandup. He was alone and was earning a meagre Rs. 200 per day. Soon, in the year 2011 Sanjeet married Rekha. Unlike Ranjeet, Rekha had taken formal education and had also completed her graduation when she got married.
People in the smaller villages in India are very conservative and while getting married they never accept a bride who is more educated than the groom. However, Sanjeet although being uneducated was very broad minded and supported his educated wife from the beginning. The couple tried to lead a simple yet happy life and later, they had two children, Saahil and Pratik.
Saahil is a beneficiary of Smiling Bus since one year and he has been participating in the LSE (Life Skills Empowerment) sessions conducted during the last few months. He has always been a sharp and talented child. Being a graduate, Rekha has always provided good guidance to both the kids, Saahil and his younger brother Pratik.
The community where Sanjeet and Rekha are raising their children is one of the most isolated and underprivileged areas of Bhandup. However, the couple never gave up and continued working hard for their family even during the pandemic and was earning just enough for his family, helping make ends meet.
The covid-19 pandemic hit this beautiful family very hard. Sanjeet lost his job and the shop owner where he worked for the last 13 years turned his back on Sanjeet him. Sanjeet and Rekha were shattered from within. Without any earning, they were unable to educate their children in good schools and were unable to provide food for the family. However, they did not give up. In the beginning of the lockdown Mumbai Smiles started helping all their beneficiaries by providing food grains and sanitization products. This help was a huge support to the Sanjeet family.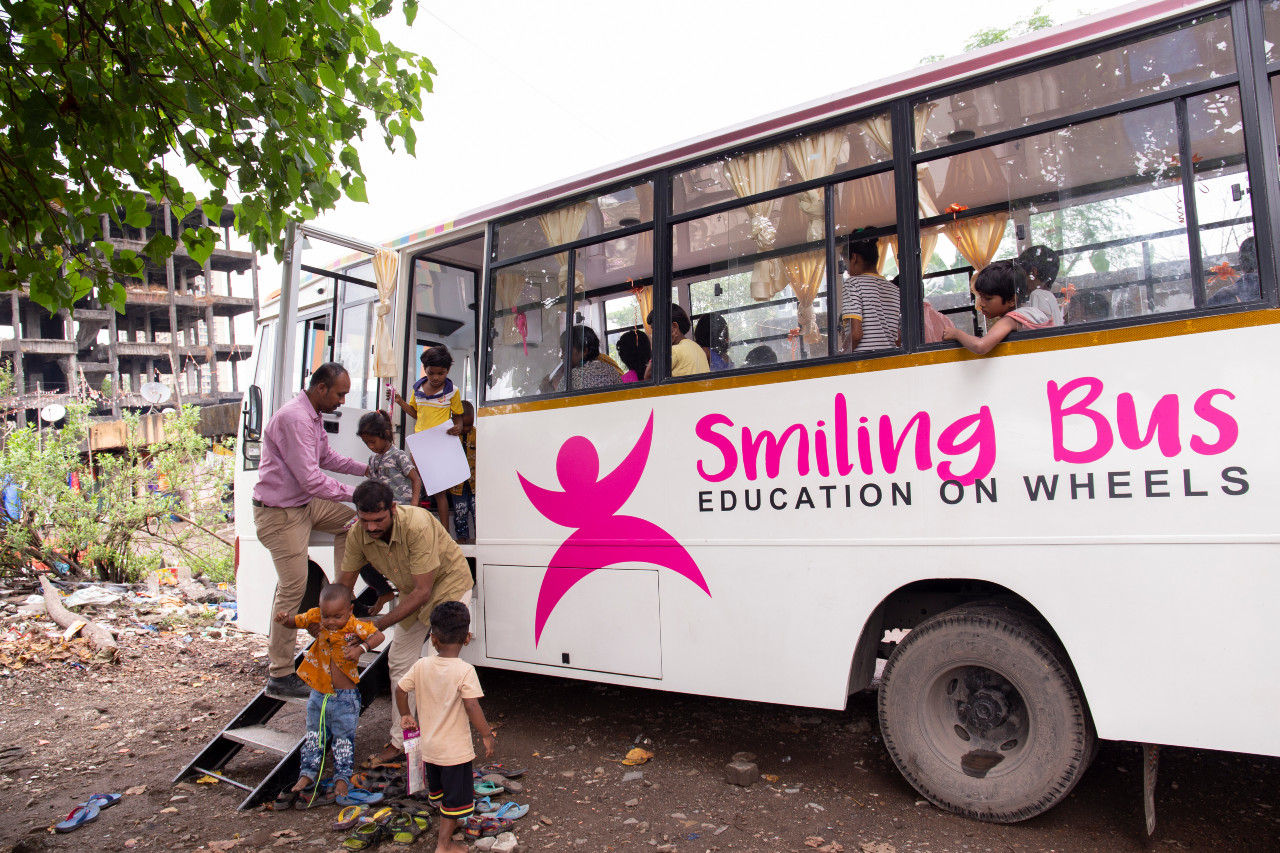 Smiling Bus team within Mumbai Smiles ensured the necessary support of providing education to their kids. In these difficult times, when our team was unable to reach personally to all our students Rekha helped us a lot by attending all the phone calls and conveying all the educational messages shared by the Smiling Bus team to all our beneficiaries and helped those benefit from our initiatives. The husband and wife both were working as our alias in the lockdown situation.
Sanjeet never took formal education but he always knew that he would give all the necessary educational facilities to his children and Rekha used her education to support her husband's dream come true. They are the real angels for us and we are proud of such parents who not only work hard for their kids but also encourage other kids by supporting our mission.
Comentarios