Blog
12th Photo Contest "One Click, One Smile"
We present you with the 12th Edition of our Photography Contest "One Click, One Smile" and this year it is entitled as "Celebrations and traditions of India".
Through this initiative, we invite you to participate and contribute with this gesture in the peaceful fight against poverty and for Human Rights in some of the most disadvantaged areas of Asia such as India, Bangladesh and Nepal. How? It is very simple; you only have to send your photographs related to the theme proposed for this edition of the contest. If the photo gets selected as a winner, it will be a part of our Solidarity Calendar 2022 (it will be published in Spanish and Catalan language).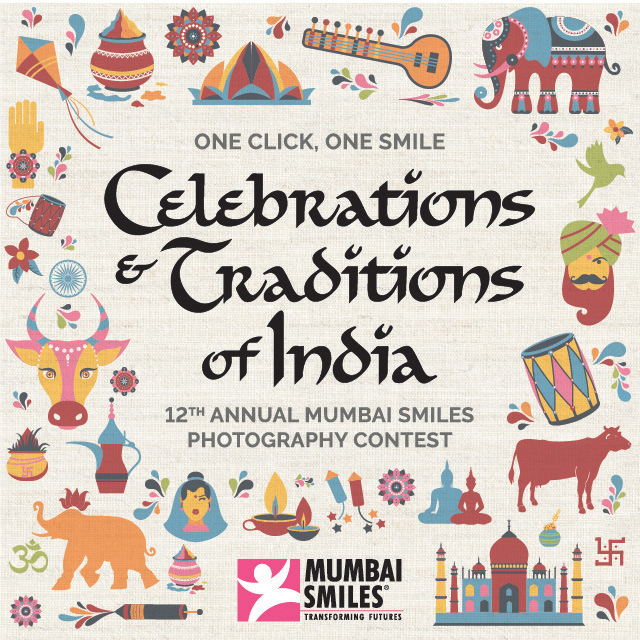 We are looking for photographs that show the festivals celebrated in the country, whether they are cultural, religious, which pay tribute to animals, which welcome spring, or those that celebrate friendship and family.
Having blessed with the cultural diversity, India embellishes for many occasions of the year and for many different reasons, and its people like to be a part of these celebrations. So you can start sending us those images that you have captured during your travels and that show the cultural richness of the country through the traditions that are lived in the day-to-day lives of the local people.
You can download here the RULES OF THE PHOTO CONTEST.
You have until September 20 to send us your photos to eventos@sonrisasdebombay.org. Remember to read the rules so that the images meet all the requirements of the contest.
The profits generated by the sale of the solidarity calendar will be used for projects to combat human trafficking with the purpose of sexual exploitation; And this year, they will also be used for the actions we carry out to alleviate the serious consequences that the COVID-19 pandemic is causing in the most vulnerable communities with whom we work.
Comentarios