Blog
Amita, we are with you
Sexual assaults are part of everyday life around the world. The reported cases are just the tip of the iceberg. It is urgent to question why many of these cases worldwide go unpunished and their culprits go unpunished.
At Mumbai Smiles we defend education as the key tool to face the social problem of machismo and its violence. But also justice. Prevention is important, but reporting and final judgments on these cases are essential, in order to be at the side of the victims, help them denounce, and, above all, help them heal their wounds in those cases where it is still possible.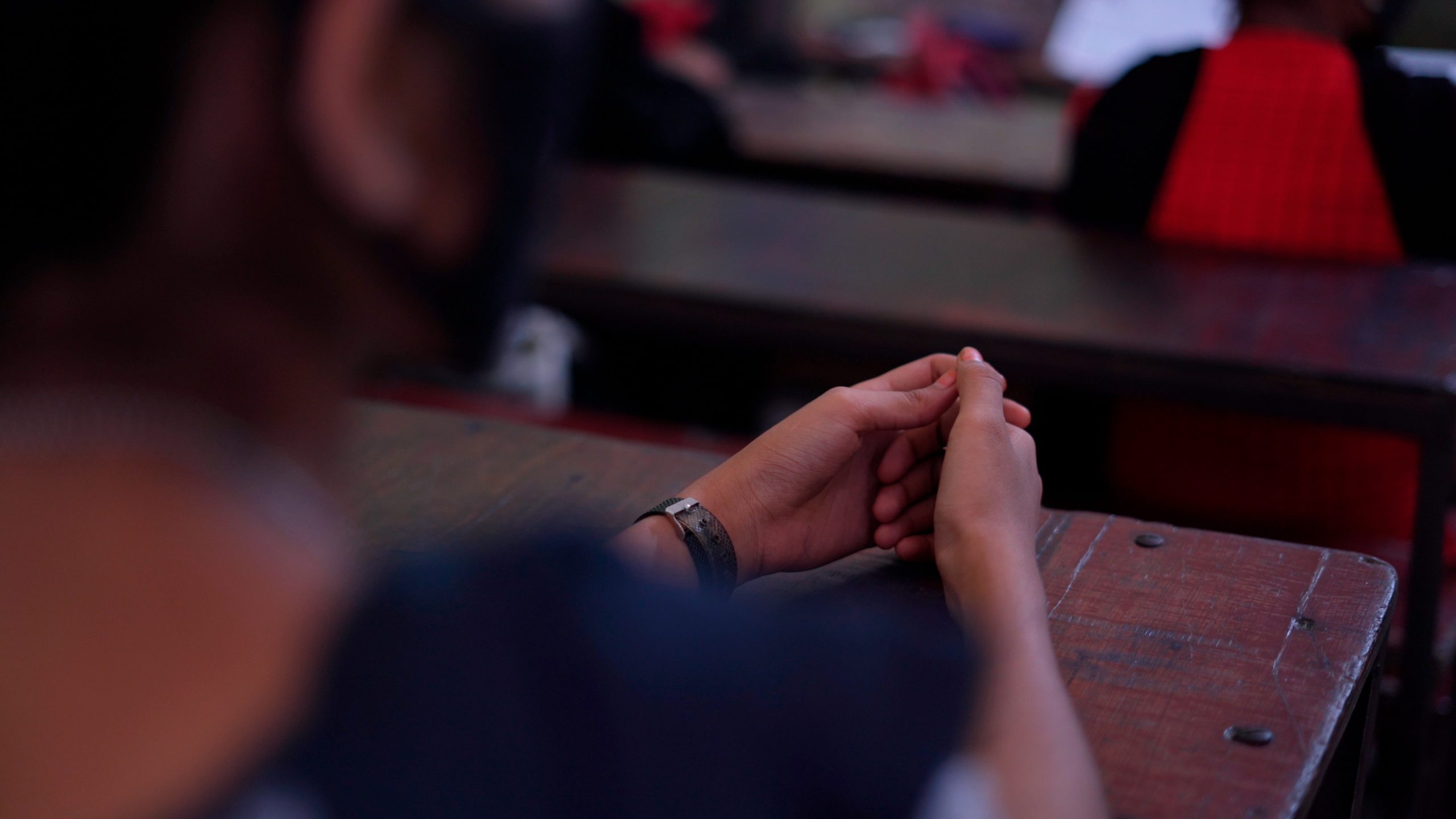 That is why we are with Amita (whose name is fictitious to protect her identity). Amita is 16 years old and lives with her brother and other relatives. Since her sister Priyanka got operated, they went to her house to accompany her and help her with the housework while she recovered.
On the morning of August 27, Amita asked her brother not to leave her alone at home, because she did not like being with her brother-in-law, since he did not treat her well. When her brother asked her what she was referring to, Amita became very serious, and with lowering her eyes and in an almost inaudible but firm voice, she told him what had happened to her a few afternoons ago:
Her brother-in-law had come home when no one else was there, and had forced her to undress and lie down. When she was resisting, he beat her, ripped off her clothes and raped her. He then threatened to kill her if she told anyone. It was the second time that he did it, the first had been 4 months ago.
His brother told Priyanka, his sister and wife of the brother-in-law. Both decided to file a complaint with the police. Another member of the community informed the Mumbai Smiles team about the terrible events that had happened in the neighborhood, where we collaborated with the Shivajirao Shendge school. Quickly, a member of the team went to visit the family and accompanied them to file the complaint with the police.
With the consent of the family, we transfer the information to ChildLine, an entity that collaborates with the administration to manage this type of case. From that moment, ChildLine offered to take care of legal representation to present the case before the government agency Child Welfare Committee (CWC). From Mumbai Smiles, in addition to helping them with the paperwork at a difficult time, we also provide emotional support to Amita and her family to be able to face such a difficult situation.
Within a few days, the police had already arrested the accused. And in early September, once all the information had been collected, the police presented the case to the CWC, which ruled that the accused remain in preventive detention while the investigation progressed. It also ruled that the victim's sister had custody and that she stay in her house while the legal process progressed. And at the same time, the local organization Majalis was able to present itself as Amita's legal representative, which will guarantee that the lawyer appointed ex official by the administration makes every possible effort so that the accused can be tried.
Amita testified before the CWC in late October. She is currently working to have a solid accusation that will allow this case not to go unpunished. From our side, we are supporting both the legal process and the accompaniment of the victim and her family and we will do so until its resolved.
In the last visits, it was observed that Amita's situation at her sister's house was not the most appropriate, given that her relatives have to work and for many hours in a day, she cannot have the accompaniment or protection that would be necessary after what had happened. So it is recommended that she would move to a foster home, where she will be safe, she will have her needs taken care of and she will be able to continue her education, at least while she goes through this whole process. The CWC must make a decision on this and after that she can enter a shelter where there are vacancies.
It is not an easy process, but we are trying to respond to Amita's interests as much as possible. We will continue to report on the progress of the case and we hope that Amita can gradually recover from what she experienced and once again enjoy her life as a girl that she is. We want to take firm steps to combat all forms of sexual assault anywhere in the world and for this we count on your support.
Comentarios