Blog
Let's Meet Estel, Our Volunteer
In these months of pandemic, due to the impact of the health and economic level, many of our habits have altered. We had to stop doing many things that we used to do and which used to make us happy or we had to modify how we used to do them. That is why it makes us very happy to see how the volunteers of Mumbai Smiles, with their commitment ensure that we continue to pursue our mission every day and have been consistent in collaborating with our Foundation.
In Estel's case, her collaboration is usually online, so this was easier during the pandemic. However, these months have been challenging for everyone, so we are very grateful that she has continued helping Mumbai Smiles.
We would like you to meet her. Pure creativity! Thanks for everything Estel!
Since when have you been collaborating with Mumbai Smiles and what is your work?
I have been collaborating since 2 years with Mumbai Smiles and I volunteer by writing the stories of beneficiaries to be able to share them on social media as each story is unique. I am very lucky to be part of the communication team of Mumbai Smiles. How lucky volunteer I am!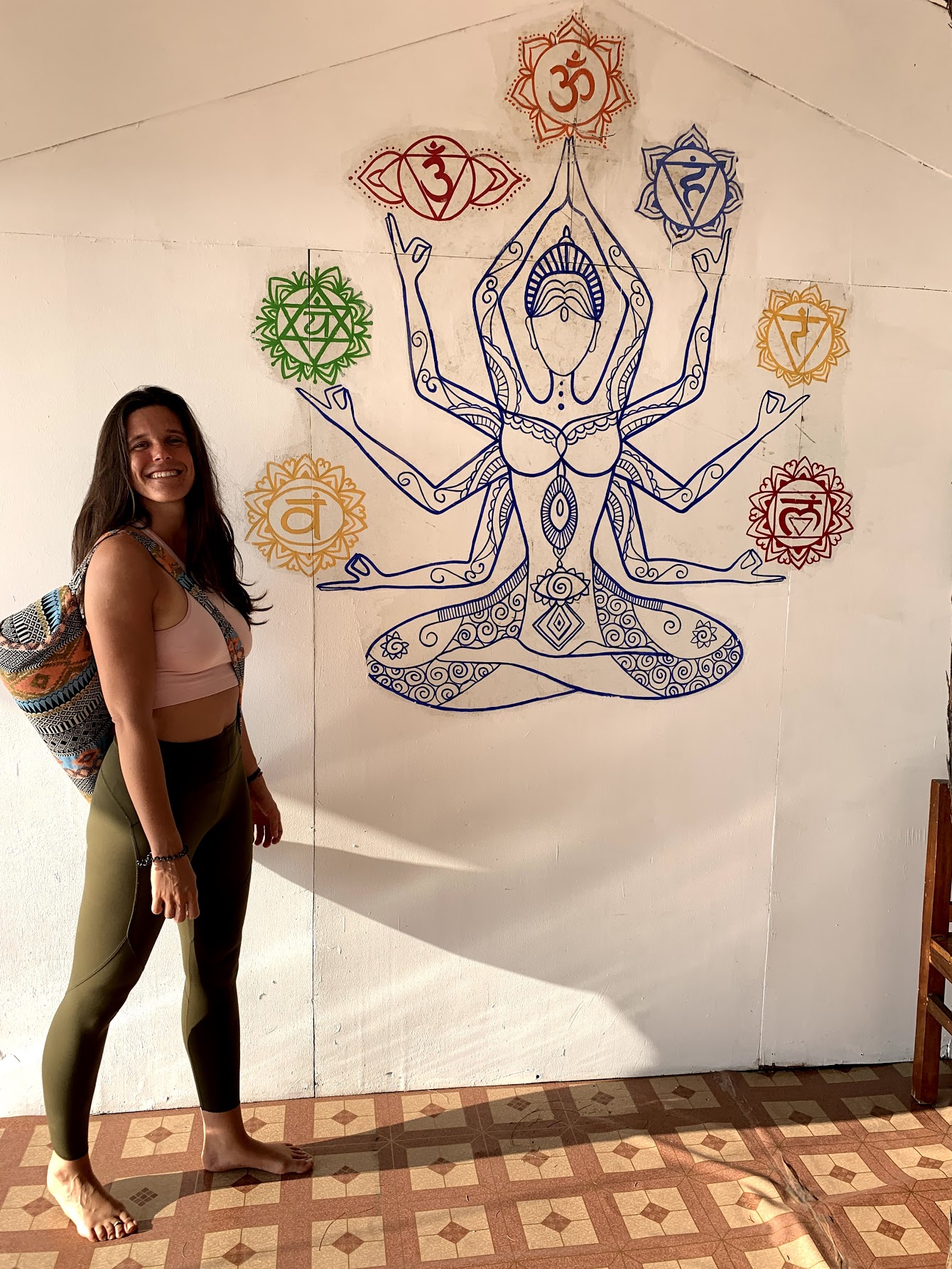 What made you decide to collaborate with us?
The first book that I read was Jaume Sanllorente's, "Sonrisas de Bombay, the journey that changed my destiny." For me his story is captivating. A few years ago, after a solidarity yoga event, it was clear to me that I wanted to help in some way. I wanted to collaborate monthly but also wanted to do something else. Everything flowed so much with the whole team till the time I visited Mumbai to see the projects and soon I was more than proud to be a part of the Mumbai Smiles team.
Tell us of a story from the communities we work which has especially impacted you.
The story of Gita (name changed) had impacted me lot, a girl who spent 14 years of her life in prostitution and had 3 children. However, with the help of Mumbai Smiles she has managed to leave that world and now have a different job.
What would you highlight from your experience as a volunteer?
The treatment of the Mumbai Smiles team, I have to contact directly to Ana Andres, Spain and then everything is simple, easy and pleasant. My volunteering is just one more grain of sand to what Mumbai Smiles team is doing every day. Both the Mumbai and Barcelona teams are incredible and they manage to help so many people because those who work for Mumbai Smiles are true geniuses with huge hearts.
A message for those who have not yet decided to collaborate with Mumbai Smiles:
Helping without expecting anything in return is the most beautiful feeling I have ever experienced. The help of each volunteer goes a long way to all of the Mumbai Smiles projects. With a little effort from you can solve so many things, you can't even imagine.
Comentarios