Blog
Emergency support for more than 300 families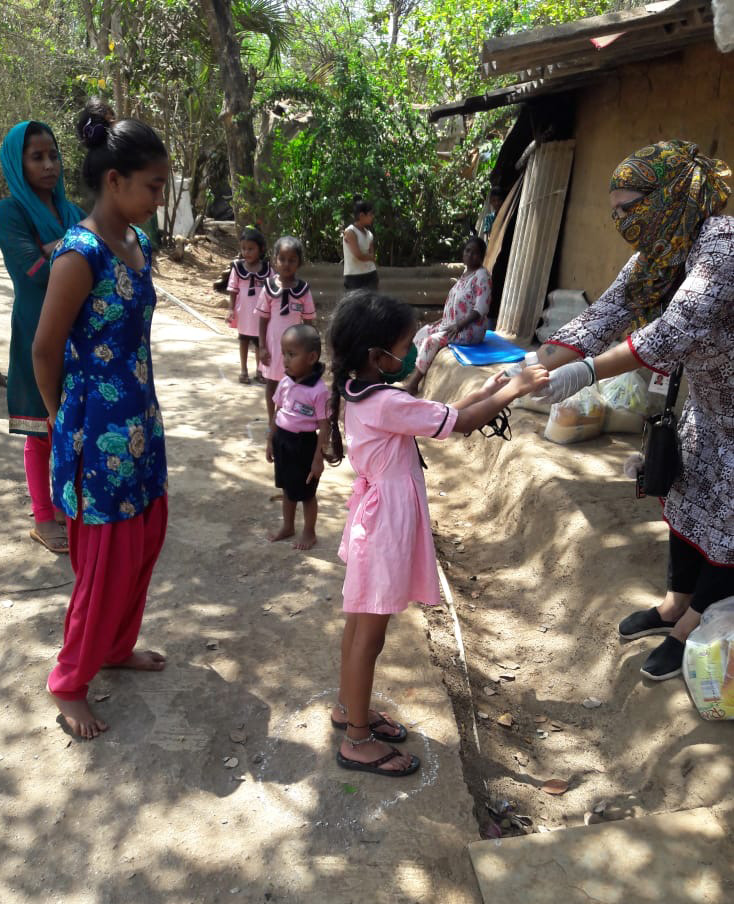 Mumbai Smiles started yesterday the distribution of essential packs to more than 300 families (more than 1200 citizens) in the areas of Aarey Milk Colony, Sathe Nagar, Chedda Nagar and Deonar dumping ground. The team will continue the distribution today – as part of the emergency actions driven in the area – in the areas of Khetwadi, Kamathipura and Bhandup. Each pack contains packs of rice, lentils as well as other hygiene and prevention basic material (masks, hand sanitizer and gloves) as a temporary measure for our beneficiaries (street families in this case) can count on food and other essentials during these days of confinement.
The distribution is being made though the SHG's (Self Help Groups) who regularly take care of the nutrition in our preschool centers. Shahara Khatun Mahila Bachat Gat, Sankalp Mahila Bahchar Gat and Waghdev Sava Sangh Mahila Bachat Gat were the SHG's who implemented the distribution yesterday and many others are coordinating the purchases and distributions, along with Accounts department, during the next days.
Since our preschool centers have been closed since weeks ago (they have been offered to the BMC, municipal government, as well as the organization's vehicles, for any emergency use), the distribution was done in the street or other premises following the health recommendations of social distance and avoiding the presence of big groups in the street.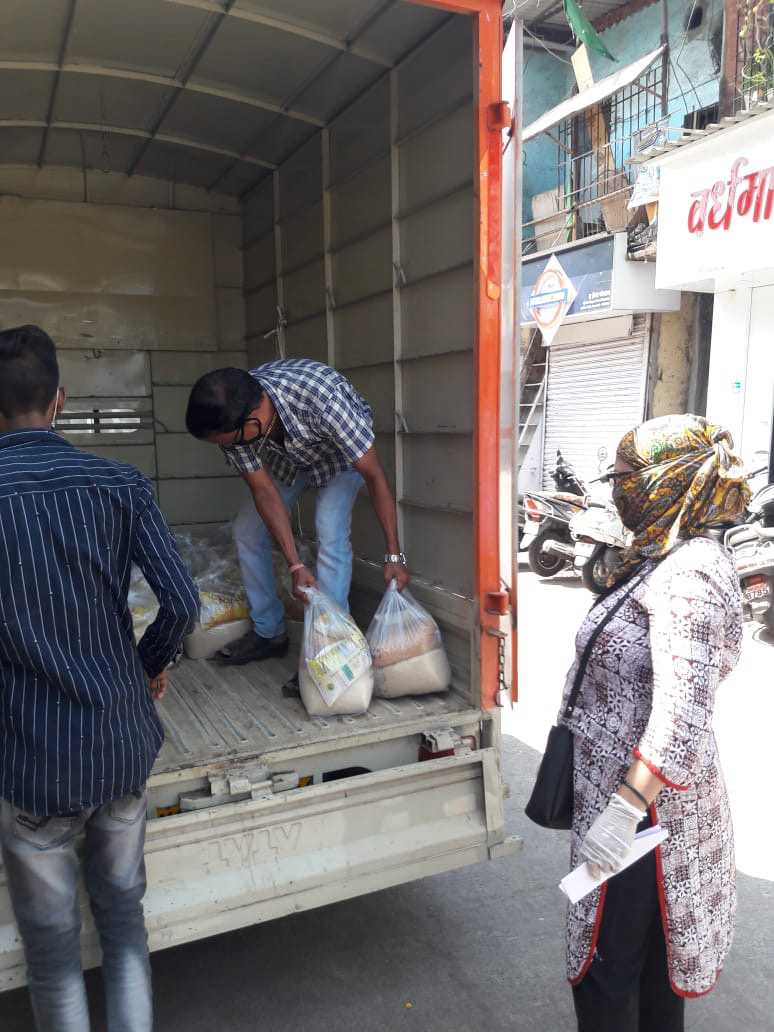 On the other hand, our entire team is working in dedication to implement the other measures taken by Mumbai Smiles to ensure that our communities are fully covered and protected. Several recorded messages, with instructive songs and important information, are ensuring that they always have the right information and don't believe some rumours and misunderstandings around the COVID19 circulating these days.
Each family is receiving daily follow up calls by our field coordinators, teachers and assistants, as well as our Monitoring and Evaluation department, to make sure their needs and worries are attended and covered 24/7 during these uncertain times.
Other measures will be developed during the next few days, such as a temporary scholar curriculum to make sure the students don´t lose track in their studies. It is a big challenge, since most of the families don't have electricity, internet connection or even a house, but we are trying our best, case by case, to ensure they will have the educational part covered as well during the next weeks. We will keep you updated. Stay safe, stay home.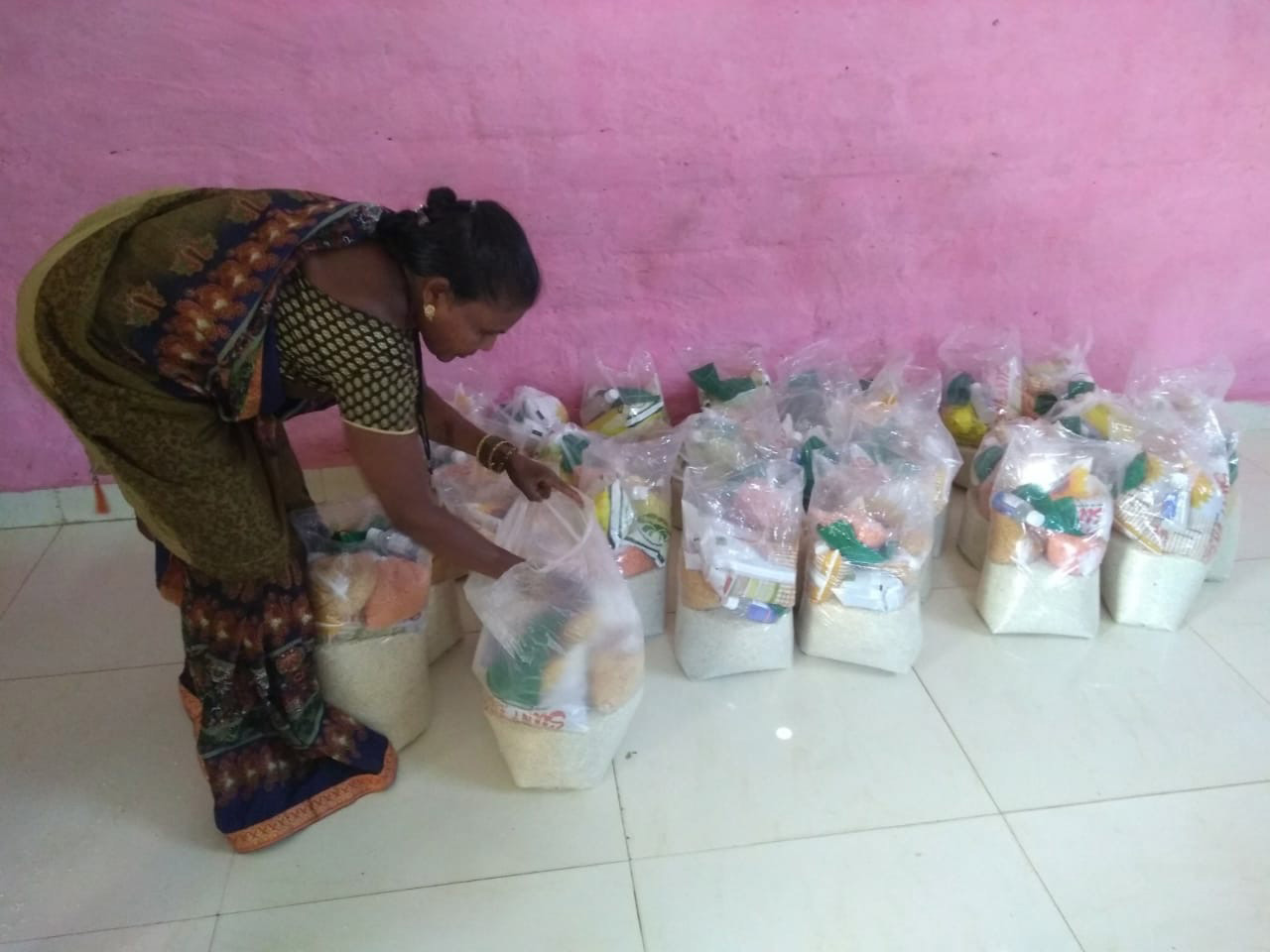 Comentarios