Blog
Education is for improving the lives of others – a Story of Sunita
This is a story of Sunita (Name changed) a victim of Human Trafficking and a mother of our LSE (Life Skills Empowerment) student Ketan (Name changed).  This is about how the alertness of our team would help her recover from her ailment.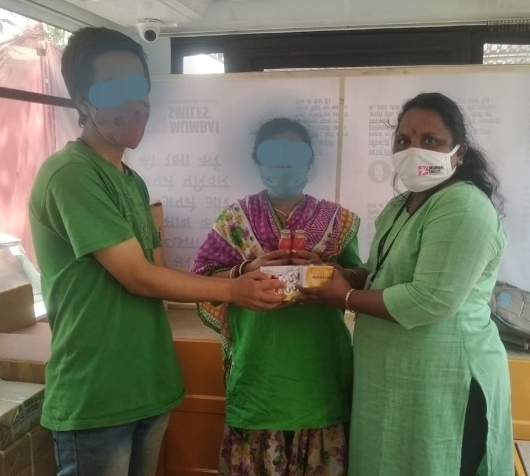 Sunita was working in Kamathipura red light area. However, during the COVID19 lockdown, she was looking for different job options to take care of her family. Owing to the lack of work, they had to move to the Govandi Transit camp as they were unable to pay the rent in Kamathipura. Sunita started working as a sweeper in Kamathipura. Reaching on time for her daily job was a task in itself and she would often hitch a ride from one of the vegetable vendor or goods carrier trucks heading in the city from Govandi.
Though she could secure some work, her earning was insufficient to take care of her family. Her hectic schedules, insufficient food intake took a toll on her health which was deteriorating day by day.
During the awareness sessions and activities conducted, our education team visited all our project areas with the Smiling Bus. Currently we are supporting our beneficiaries by distributing medicines. While visiting Govandi and attending our LSE beneficiaries we used to meet Sunita very often. Our Smiling Bus Field Coordinator, Prafullata who had taken formal training in nursing, noticed some Sunita's depleting health which was evident from her face.
During each Smiling Bus visit Prafullata suggested her to go to a local doctor and get some basic reports. However, Sunita kept silently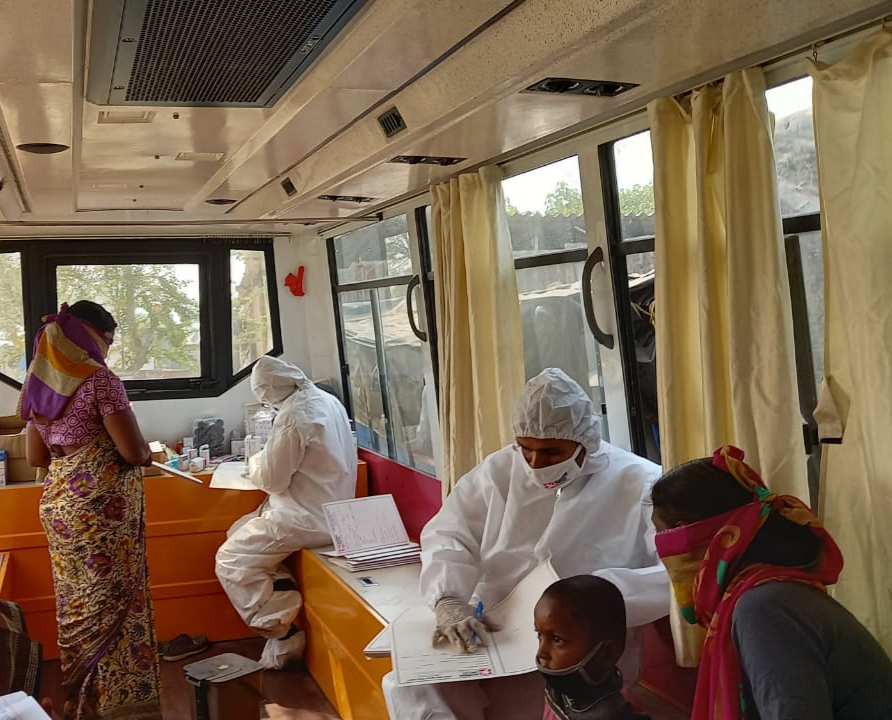 avoiding thinking that the tests would be very costly and it would be an awkward moment to ask for money from our team members. Later, after a couple of days, the Education team along with Health team encouraged Sunita to get some reports and informed her that Mumbai Smiles would take care of all the necessary expenses..
Finally Sunita agreed and informed us that she already had some old reports which she showed and consulted with her local physician. However, due to his absence for a few months she could not continue his treatment. From those old reports we realized that she was suffering from low hemoglobin due to which she was looking pale and weak.
After consulting our Smiling Bus team member Dr. Naushin we prescribed her some tonics to help enhance her hemoglobin levels and asked her to stay in touch for the next 3 months so as to help us keep track of her health.
Now, Sunita will undergo a 3 months treatment under the observation of Smiles Bus team and we hope that Prafullata's alertness would help Sunita get back to her normal life. Prafullata is glad that her nursing education did not go waste but helped someone.
Comentarios