Blog
Celebrate Diwali with Mumbai Smiles – Donate Now!
The festival is now and we are all ready to celebrate this festival of lights and colours with our friends and family. Sweets are ready. Party decorations are ready. New shiny jazzy clothes have been bought and ironed. Invites have been sent out for the card party at night. But how about we just take out one minute to remember those fellow citizens of Mumbai who do not have enough for even two meals of the day, let alone celebrate Diwali with so many expenses? Isn't there anything we can do in this festival of joy to spread the cheer and generosity that this festival brings with it? After all, Diwali is the festival of farmers, who do nothing but give to us. Who work day in and day out to sow the crops, plough the field, water the growing crops and then harvest them during this very festival, marking the new year and new beginnings.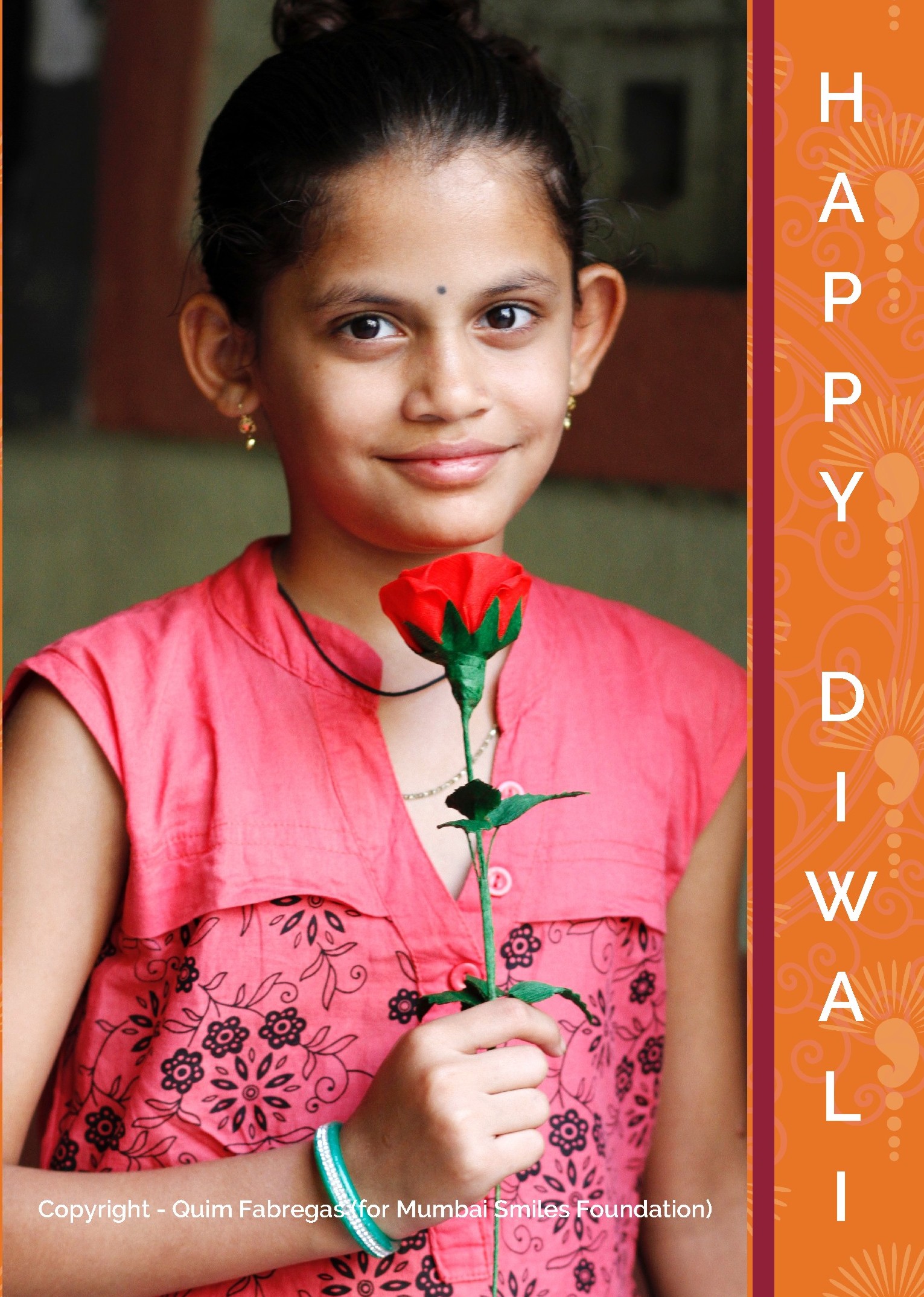 We, at Mumbai Smiles, aim to see a Mumbai free from the shackles of poverty and for that, we are trying our best to spread the cheer with health camps, educational kits, nutritional supplements and other essentials for out beneficiaries throughout the year. Would you like to join us and help make this city a better and more equal & just place to live in for our future generations? Write to us now to become a donor or donate here directly. You can also come to visit us and see our work yourself and make your own decision of whether our work is worthy of your generosity or can associated with us a volunteer or collaborator!
Happy Diwali to each and every one of our dear reader. Together, let's make this Diwali bright and shiny for all, not just ourselves!
Comentarios