Blog
With Love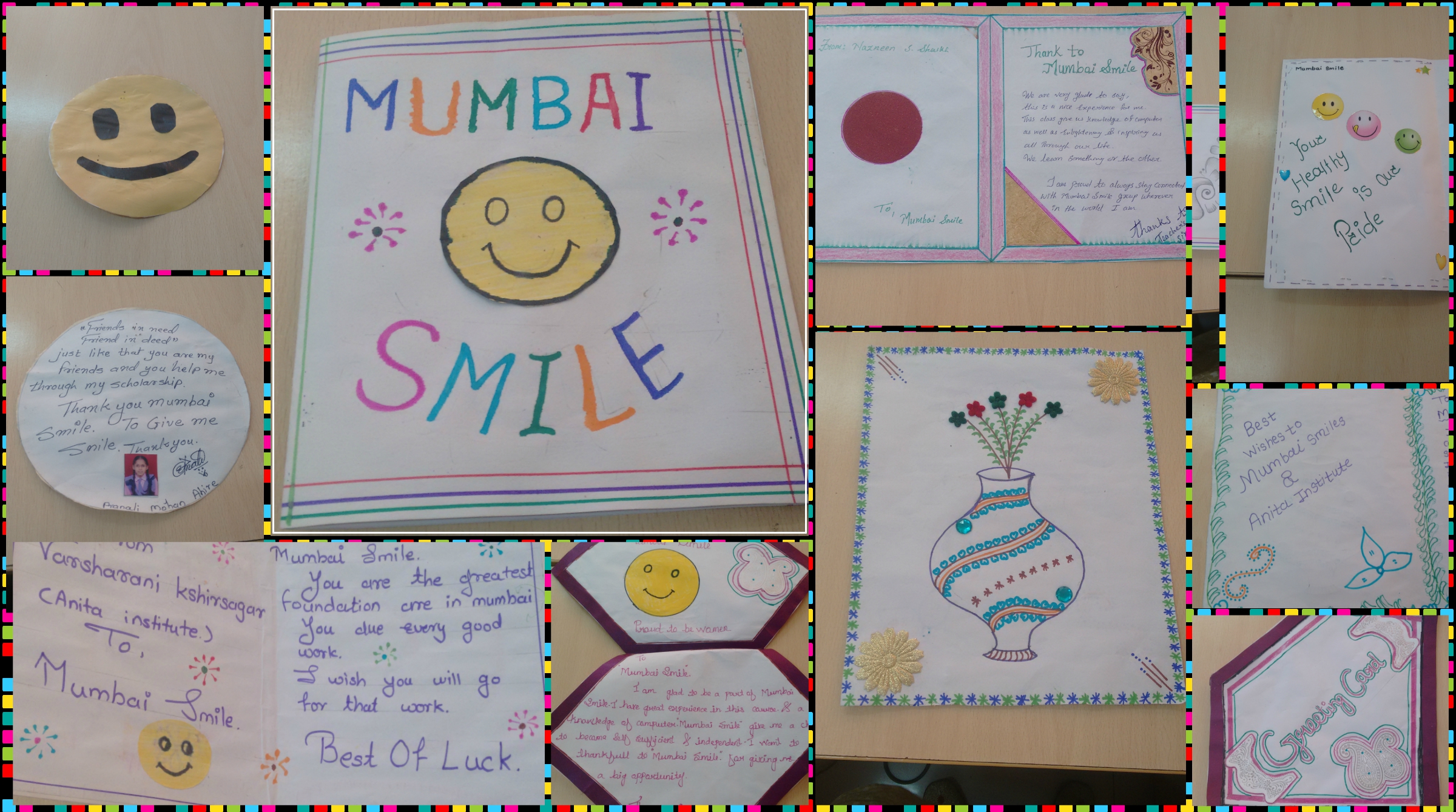 One of the most special feelings in the world is when your hard work is appreciated and it's even better when it comes from those you working for.  Sometime back, our Future Smiles and SEED project girls gave us a gift, a memento of admiration and love. We laid the foundation for their beliefs and aspirations to soar high and we were rewarded with their world of ardour. This intensity of respect should never be left unnoticed. It's something we all work towards; one day our hard work shall be acknowledged. That's the dream and we are living it with pride and humility.
Here are what the girls had to say—
"You are my friend and you helped me through my scholarship. Thank you Mumbai Smiles for making me smile". – Pranali Mohan Ahire
"I am truly glad to be a part of Mumbai Smiles which allowed me to gain experience and knowledge in computers. This will help me become self-sufficient and independent and for that I would like to thank you". – Razia Ali and Rehmat
"Thank you for enlightening and inspiring us. I am proud to stay connected with Mumbai Smiles group, no matter wherever I will be". – Nazneen Shaikh
 "I am extremely happy to have joined this computer class. I like this course as it helps me increase my knowledge of computer. I have also become really fast at it". – Neelam Bomble.
"Your smile is our pride". –Ankita Shinde
Thank you girls for such encouraging words. We promise you that we will keep aspiring for greater heights.
Comentarios