Blog
Visitors become donors – Liliana and Idioa
Sometimes we meet some people whom we instantly click with. Here at Mumbai Smiles Foundation, through our Responsive Action project, we often meet some of the most wonderful people of many countries. These people (who come to visit our NGO and our projects, having heard about us either through our Founder, Jaume Sanllorente's book, Sonrisas de Bombay ("Mumbai Smiles" in English), or through our communication materials or advertisements in magazines or metro abroad or through some of their friends who are associated with us or have visited our projects in the past), when they see our projects, can see for themselves the work that is being done in the slums of Mumbai and how it is benefitting the community citizens, realize the magnitude of inequalities and poverty in this city and then most of them associate with us in one form or another to support our cause.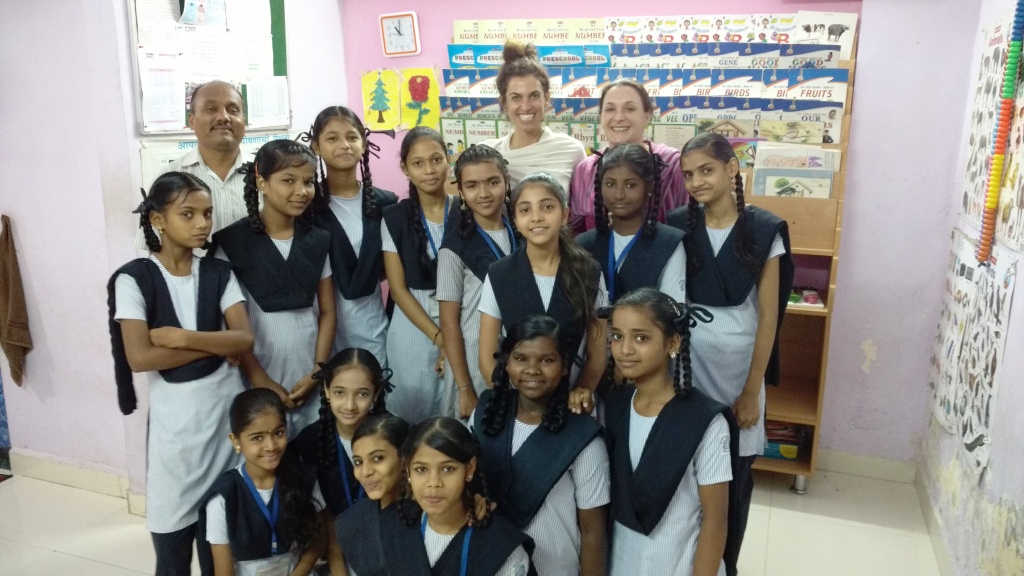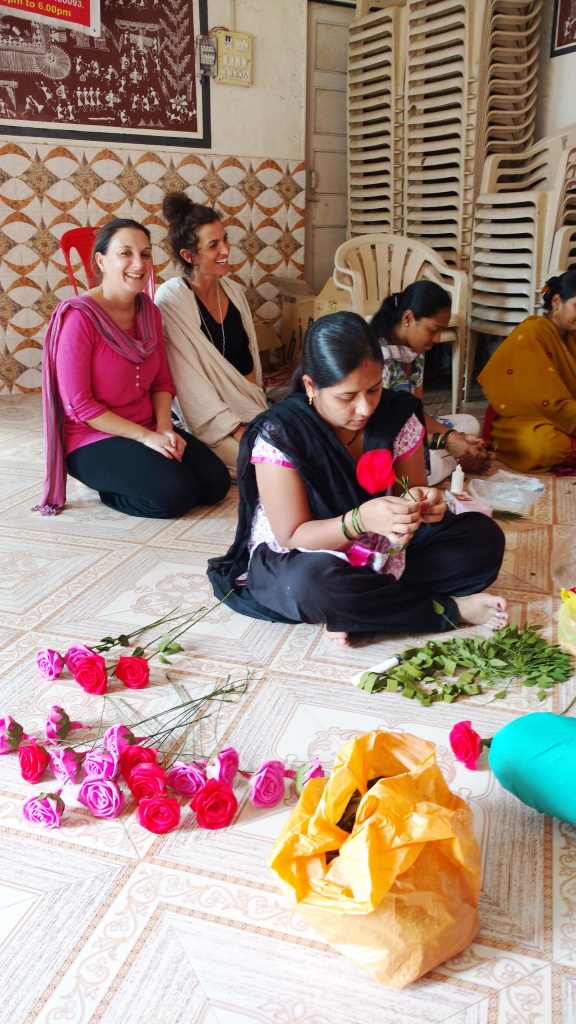 Recently, two wonderful young women, Liliana and Idioa visited our projects on a day long visit. Hailing from Spain, they had heard about our Founder & General Director, Jaume Sanllorente and wanted to visit our projects to see the work themselves. On their visit, they interacted with our beneficiaries and office team as well. First they spent time with tiny tots at our preschool education centers, followed by a fun interaction at the Life Skills Empowerment session with the girls, presenting their session in form of dance, music and group activities, and then they also spent some time with the community women while they were making roses for the Sant Jordi festival.
Throughout the trip, both Liliana and Idioa enjoyed their interaction with the citizens and were smiling broadly! And at the end of the trip, this was their response: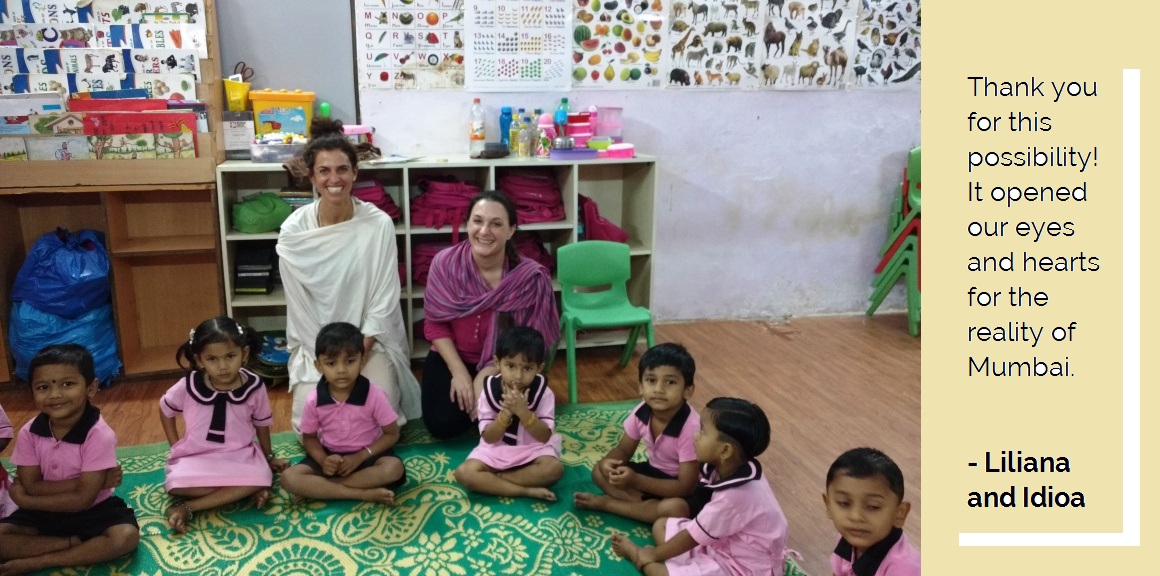 How sweet! And we must mention here how Idioa had brought with her swiss chocolates for the preschool kids and Liliana became our donor! Thanks so much Idioa and Liliana !!
Comentarios