Blog
TB Awareness Rally in Bhandup slums
Tuberculosis or TB was a fatal disease until very recently when its treatment was discovered, if detected at an early stage. The government of India has been conducting many awareness campaigns to spread basic knowledge about the symptoms and treatment of TB among the public. However, despite many advertisements, celebrity endorsements and medical reach-out, there still exists many myths around TB which prevents people from identifying the symptoms, which leads to ignorance and then by the time they realize how sick they are, it becomes too late to treat them.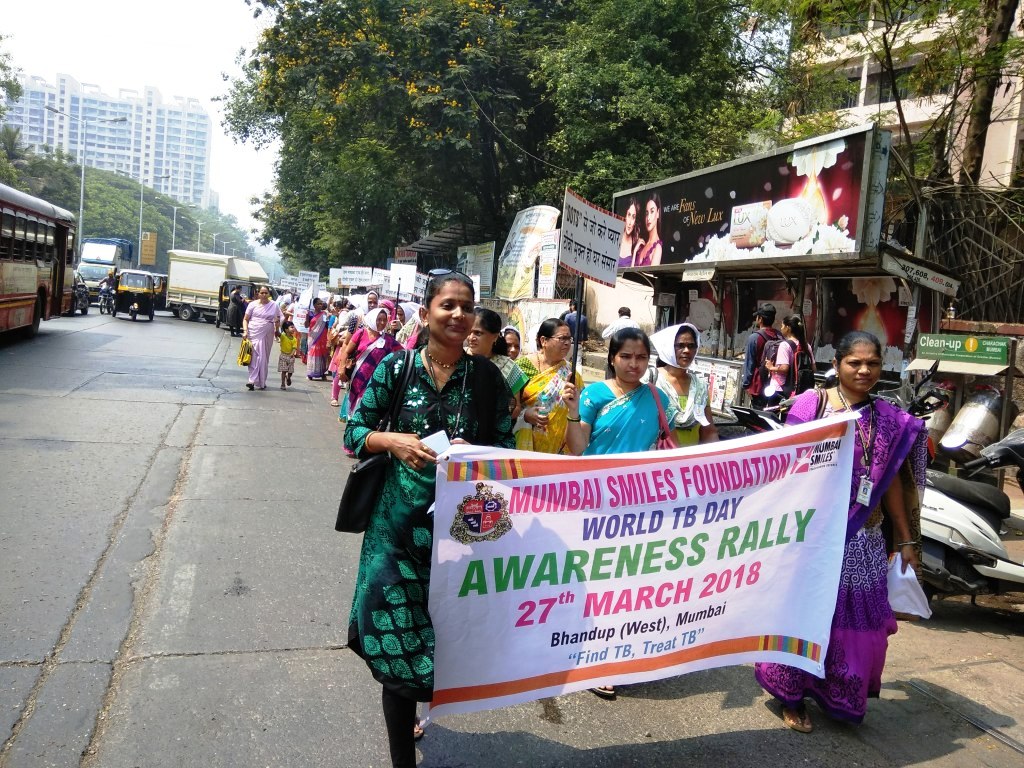 Therefore, in order to create awareness in our project area, the Infectious Diseases team decided to organise an awareness rally in Bhandup area, an area with a number of slums, coexisting with upcoming posh and luxurious residential complexes situated in the northern part of Mumbai.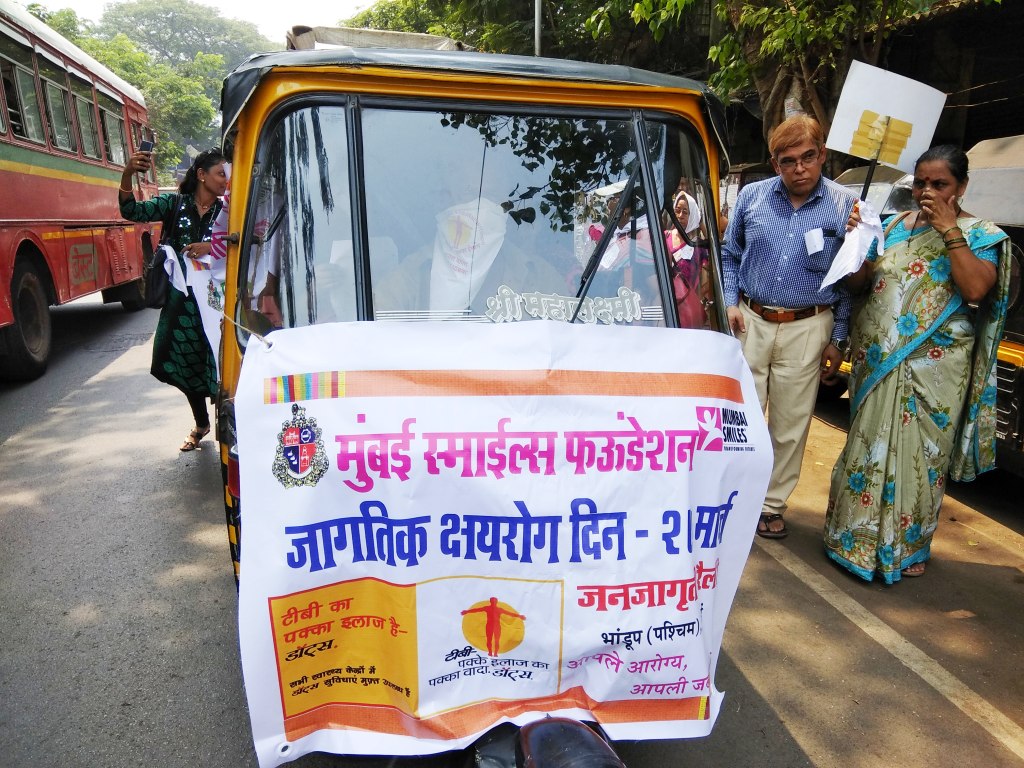 The rally included a lot of slogans on how to identify the symptoms of TB by ourselves, when to approach a doctor (eg: if cough lasts more than two weeks, we must get ourselves tested for TB) etc. Through the two kilometer stretch of the rally, many pamphlets were also given out to the slum citizens and some also came forward to ask out team members some doubts about the topic. Over the hour long peaceful rally with posters, banners, slogans and a rickshaw paving way for the message to be visible to all bystanders and citizens on the route of rally, there were more than 150 people, who are part of Mumbai Smiles, as teachers, assistants, LSE Animator, and some beneficiaries as well, who decided to join us in the rally.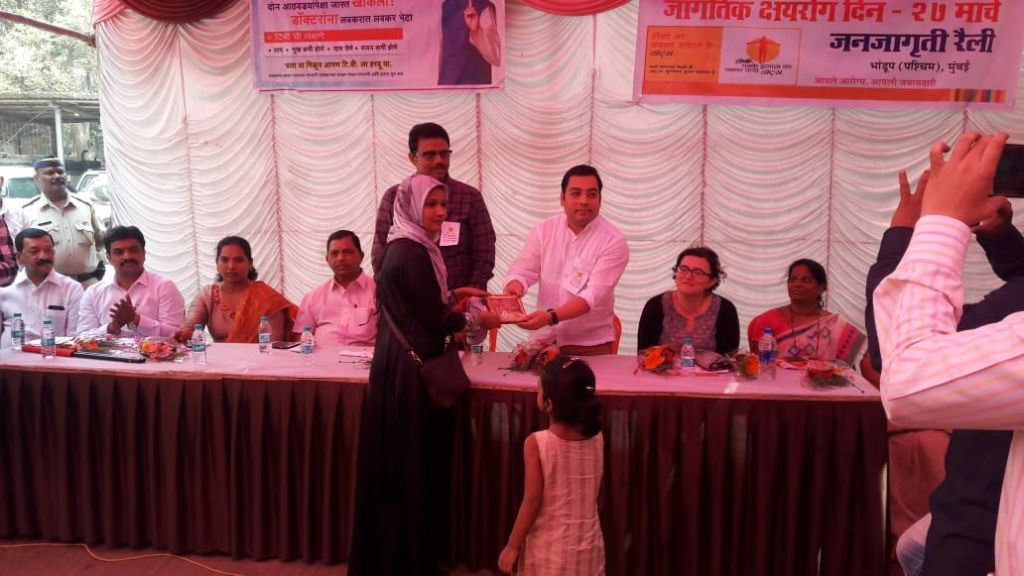 This rally was made possible with the support of Mumbai Municipal Corporation and its officers and public servants, including ex-Mayor of Mumbai city, Assistant Commissioner, Medical Officers, MLA and Corporator, who also felicitated 15 of our bravest beneficiaries who have fought with TB and emerged victorious before the start of the rally as it proves to be very encouraging for the patients and their parents alike, as also motivates others t get over their initial inhibitions to come forward with this diseases as it is looked down upon by the society in general. And that is why this activity is an important one which our Infectious Diseases team conducts every year!
Comentarios