Blog
Quality Check of Roses in progress…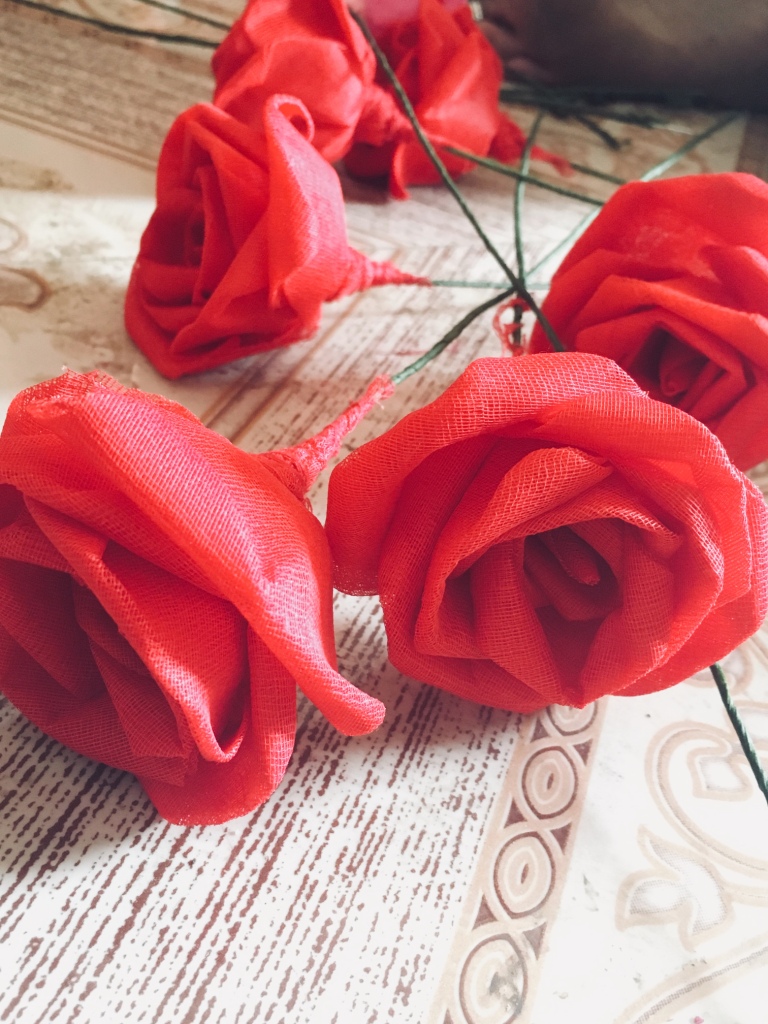 We blogged a few days ago about the making of cloth-roses to celebrate the festival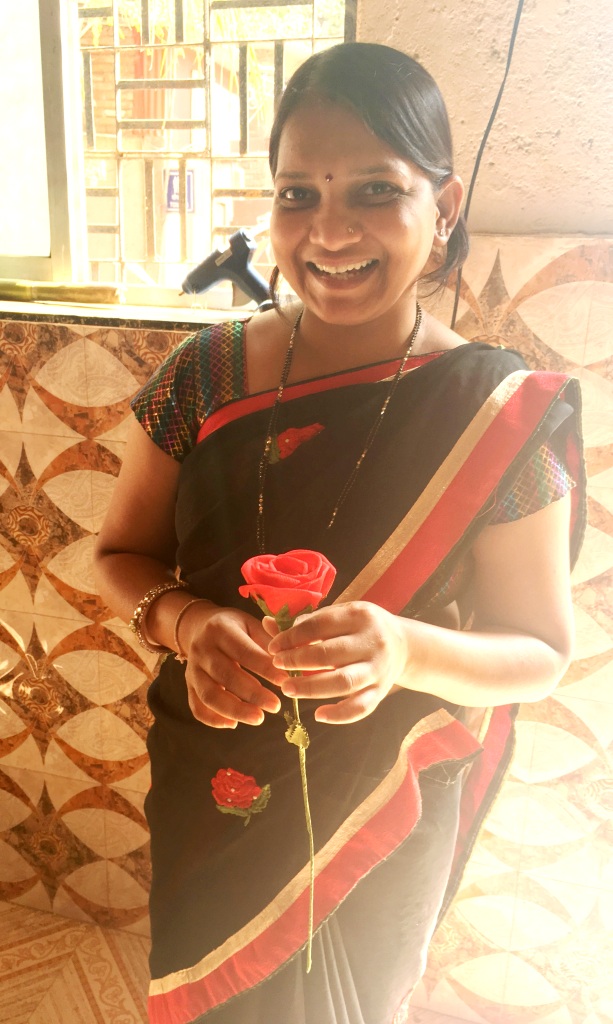 of Sant Jordi in Spain. These roses, which are being handmade by the women of slum communities of our project areas, are being made to order which our sister organization has received in Barcelona and other neighbouring places by corporate and individuals. Last year we were completely sold out and so this year, we are making almost a 1000 extra roses as per the order received.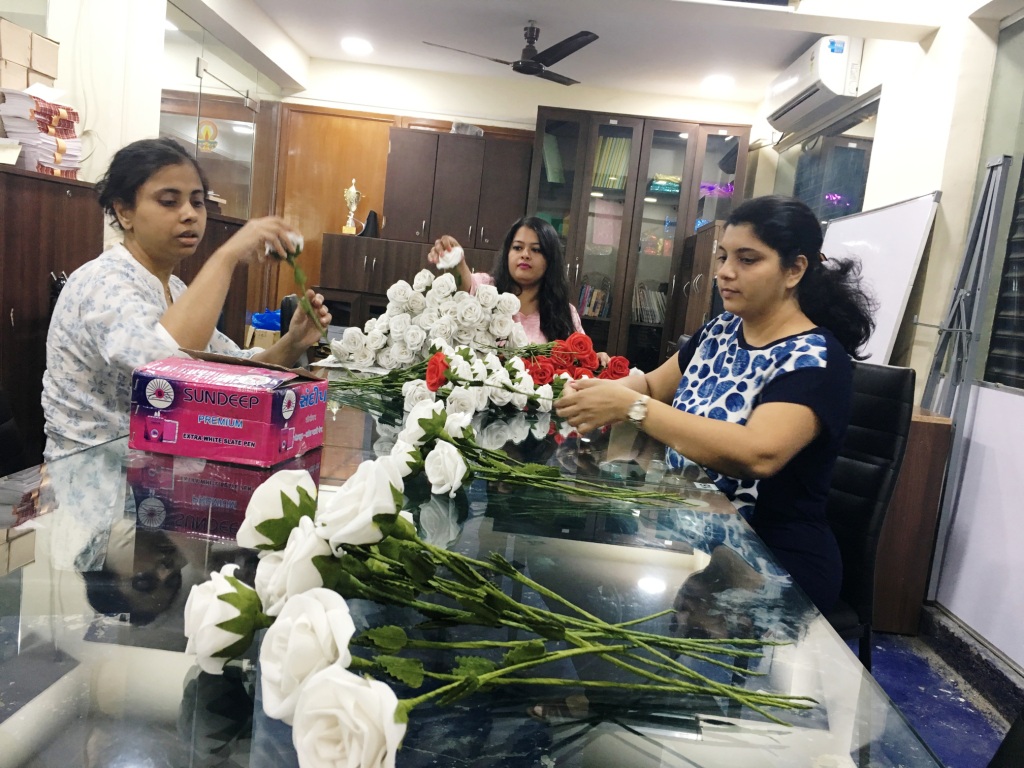 While the roses are being made every day by 12-13 women during the afternoons, in the evenings and mornings, the quality check of these roses are being done in the office by the team regularly to ensure that each and every rose is made to perfection. However, sometimes, it may so happen that some roses have faulty petals, leaves or broken crown or twisted stem or something else that is giving the rose a not so perfect look. These roses are then undone and remade and then they go through another round of quality check.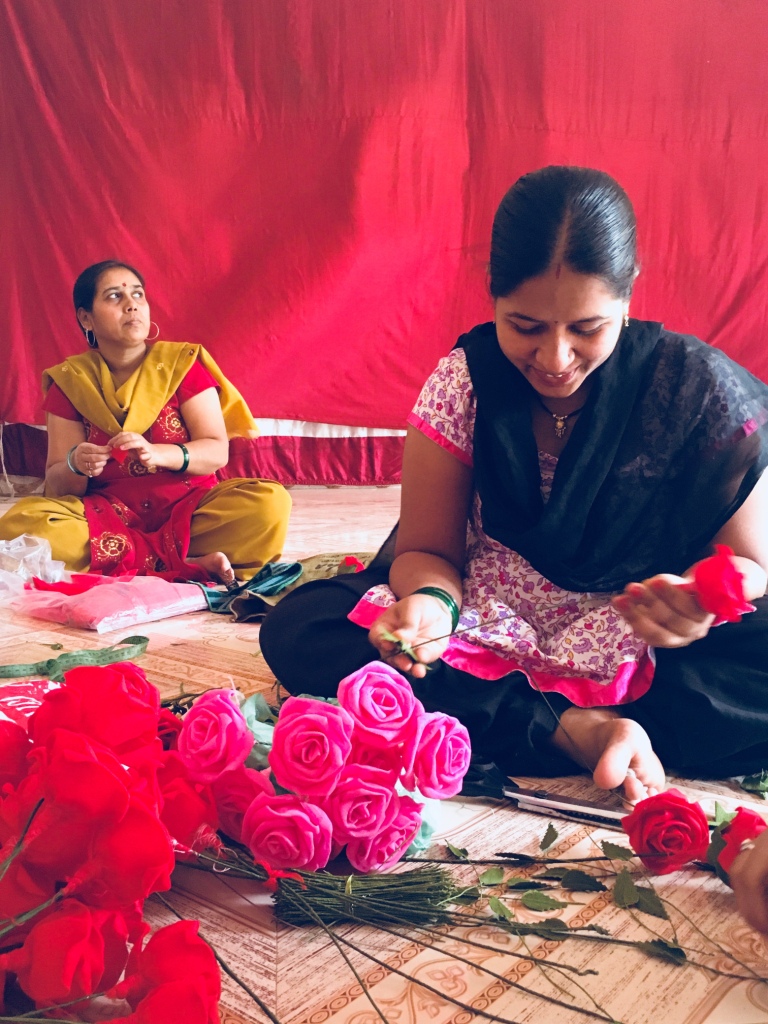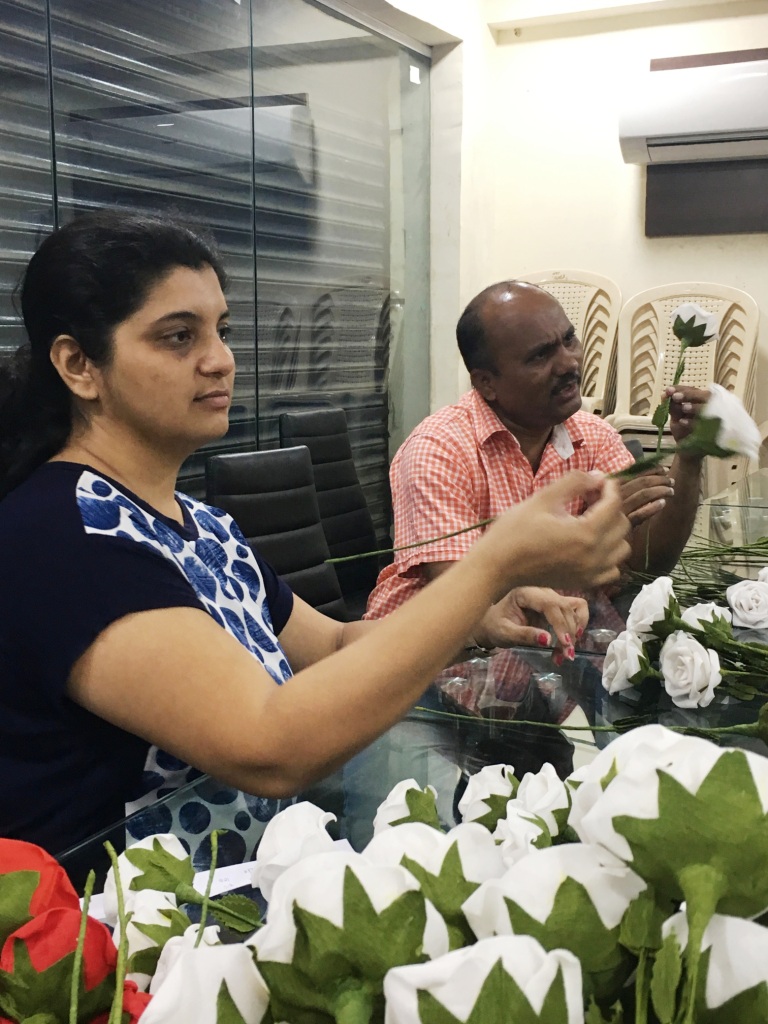 Each year, the festival of Sant Jordi is celebrated in Barcelona and neighbouring areas to commemorate World Book Day and to celebrate this festival, girls and boys exchange roses and books and our roses and our Founder Jaume Sanllorente's books participate in this festival at various stalls and tents as well!
Comentarios