Blog
A preschool joy for these children
For Sifa and Jaberia, it's a new life as they become the first girls in their family to attend preschool.
3rd July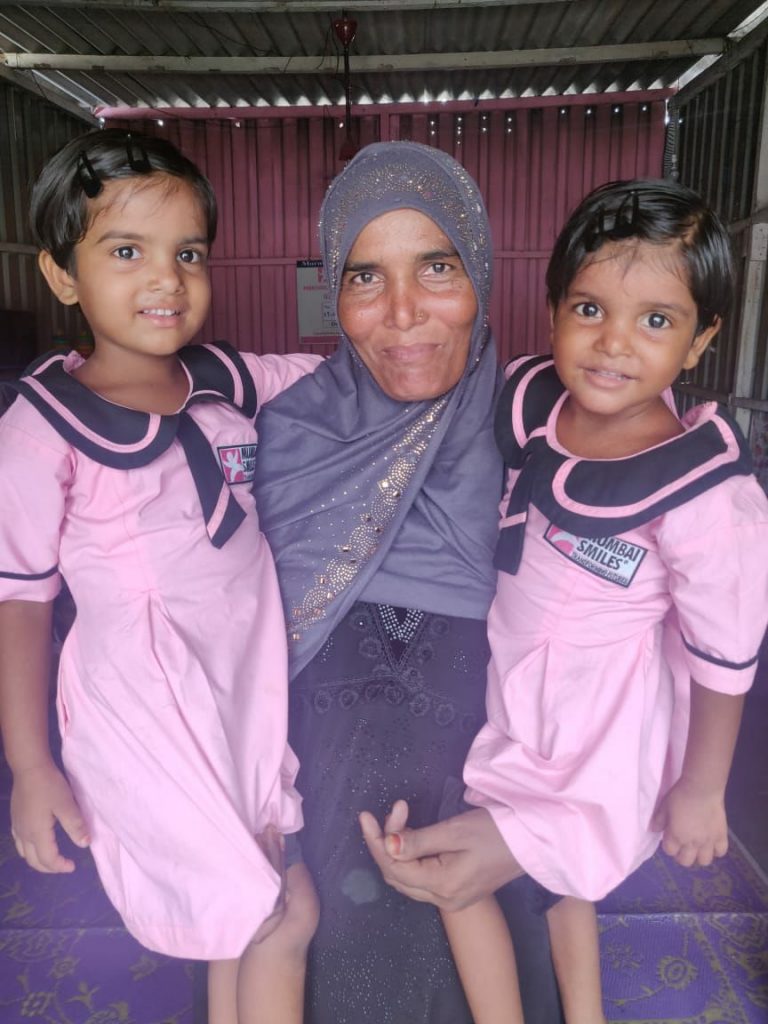 Sifa Mohammad Shaikh and her sister Jaberia are trendsetters in their family. The girls are the first children in their family to experience preschool education. Originally from Bihar, the girls' family moved to Mumbai for a better quality life, and currently live on the Mankurd-Ghatkopar Link Road.
Studying at the Mumbai Smiles Foundation's Preshools has changed their lives for the better, and their parents have agreed on this as well. Parents are happy to see their children maintain cleanliness at home, thanks to the education they have received. They have also spoken highly of the quality education and nutritious food that is provided daily by the preschool teachers. Since preschool began, the kids have learnt the names of fruits, vegetables and body parts, and are able to count numbers from 1-10.
The mother, Ladali Khatun Shaikh, who earns money from peeling garlic, has four other children besides Sifa and Jaberia. "Currently, Mumbai Smiles Foundation is funding the school uniform and bags. Once preschool is over, I would like my children to study further. If Mumbai Smiles Foundation can help us with that, we would be grateful," she said.
The girls too, are excited about being the first set of kids to attend school. Attending classes and learning new and interesting things is something the girls look forward to everyday. Their mother feels extremely proud when her girls return home and happily narrate the experience of their day at school!
Comentarios