Blog
Nazaret & friends visit Mumbai Smiles
At Mumbai Smiles Foundation, we are very grateful for the generous dose of love, help, and the contributions given to us by our friends, well-wishers, donors, partners, member organisations and supporters from all over the world. Thus, the Responsive Action Project emerged in order to foster this collaborative spirit and update the progress of the initiatives we have undertaken. The project is an effort to showcase the ground realities of Mumbai, how it affects local communities, and the consistent dedication and commitment to the work we do in the slum communities of the megacity.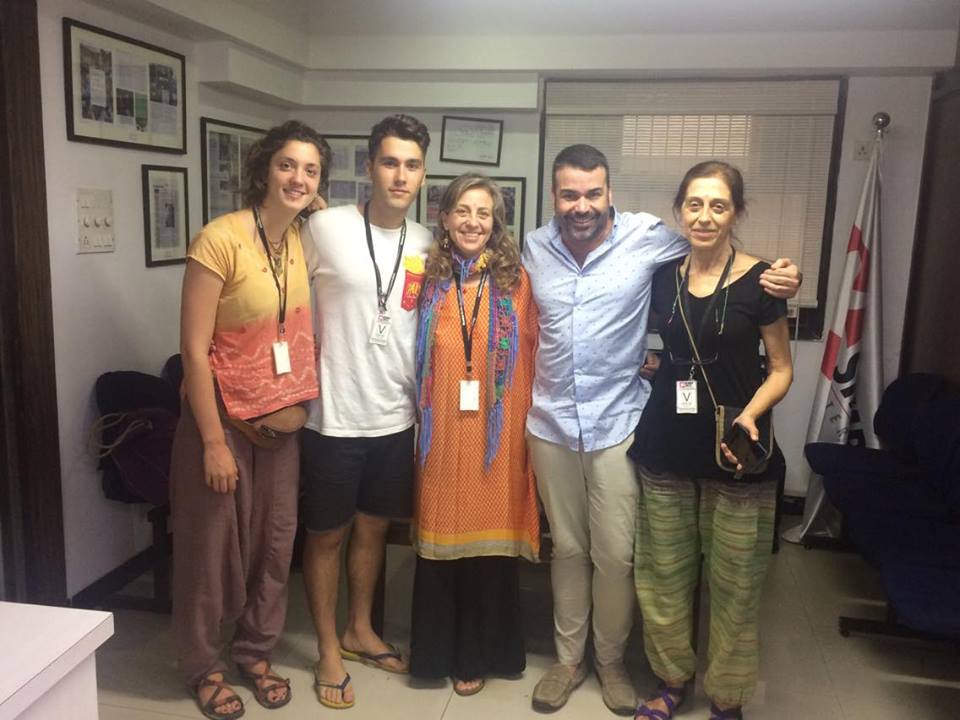 We were happy to have Nazaret accompanied by three friends Marina, Francesc, and Moises at our office recently. While Marina is a speech therapist, Francesc is a professor and Moises is a student. They are from Spain, Tenerife, Barcelona respectively.
When they visited our Preschool and LSE centres, they were very enthusiastic, excited and happily observed and engaged in an interactive session with the children of the preschool and the girls, respectively. They were surprised to see that although the girls came from disadvantaged backgrounds, they were all humble and are determined to achieve progress.  Looking at the intense scale of the progress made through these initiatives, our visitors shared some of their experiences:
Marina said, "The work carried out here is an accomplishment. I liked the visit and overall addressing by Jaume was very warm and familiar. I liked that there is a vertical hierarchy. I wish that everything goes well with the same force and energy."
Moises said, "I'm glad to know that there are people in the world who want to change, to do better. Congratulations and good luck on your journey."
Nazaret said, "Beautiful projects and a good cause. Lot of luck and good spirit! Slowly they will achieve great success. A kiss."
We at Mumbai Smiles Foundation are very grateful for this wonderful interaction.  Thank you very much, Nazaret, Marina, Francesc and Moises and we are looking forward to seeing you again!
Comentarios