Blog
Govandi Eye Camp benefits 73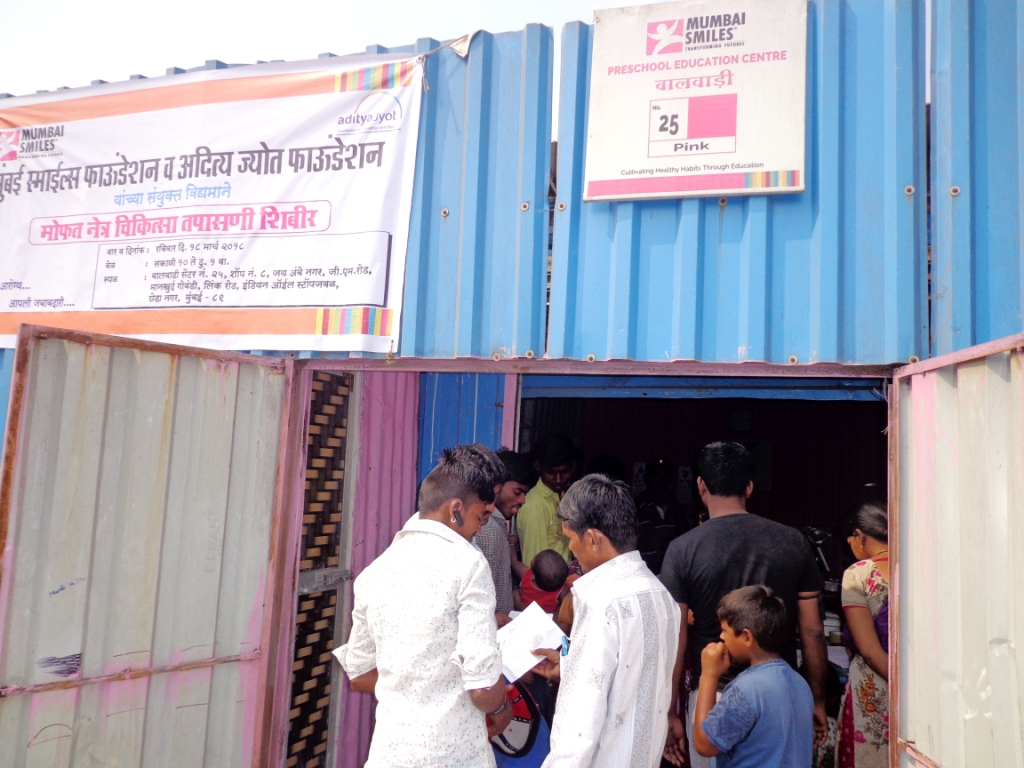 The team of Community Health project recently organized a free eye camp in our newest project area, Govandi. Govandi is where our latest preschool education centre was started last year to ensure education to the street children of this area. Coexisting with upcoming luxurious residential complexes, metro line and highway, Govandi slums and streets are home to a number of poor migrants from the south of India, who have come to Mumbai in search of decent livelihood and work as daily wage laborers, mostly as road construction workers.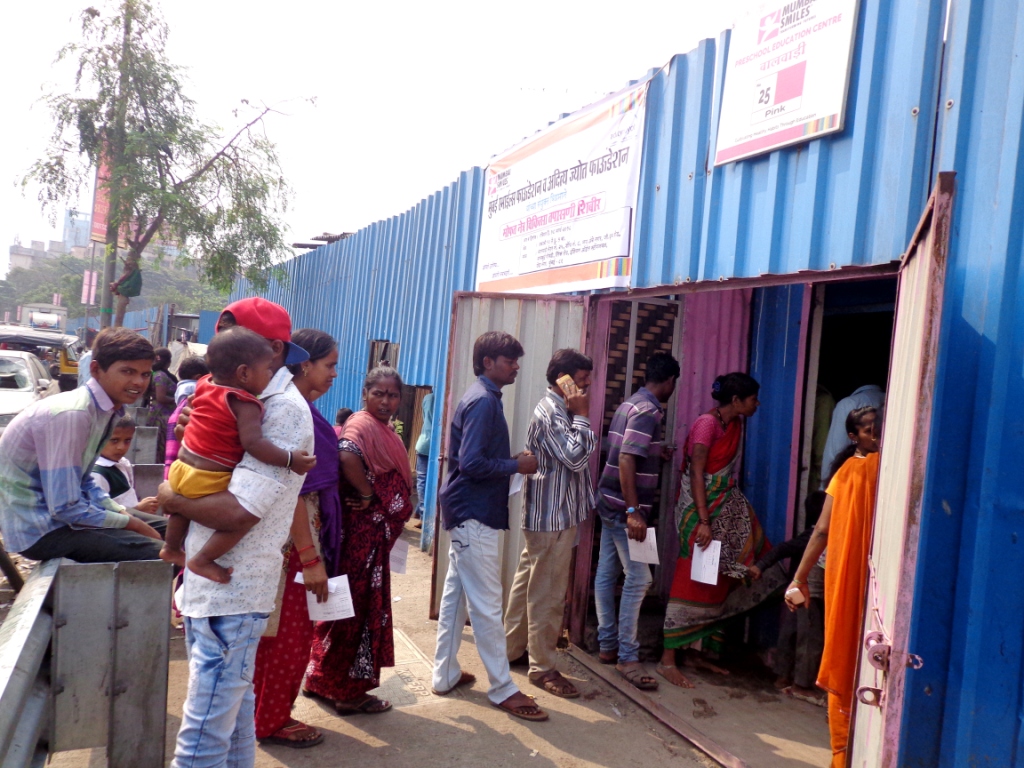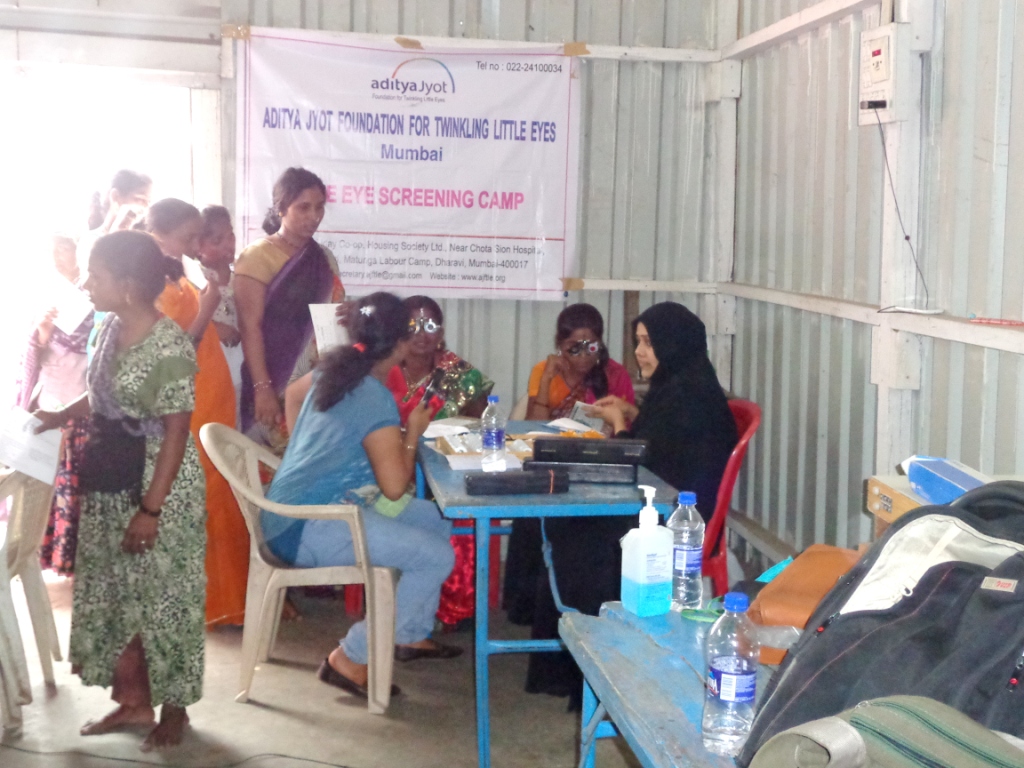 Barely making it hand to mouth twice a day, these citizens have been ignored by the rest of the society and the system and their living conditions do not allow them any education or medical facility at all. And hence, at Mumbai Smiles Foundation, we started a preschool education centre on the streets of Govandi and in this very preschool center, a free eye camp was also organized for the citizens of Govandi slums.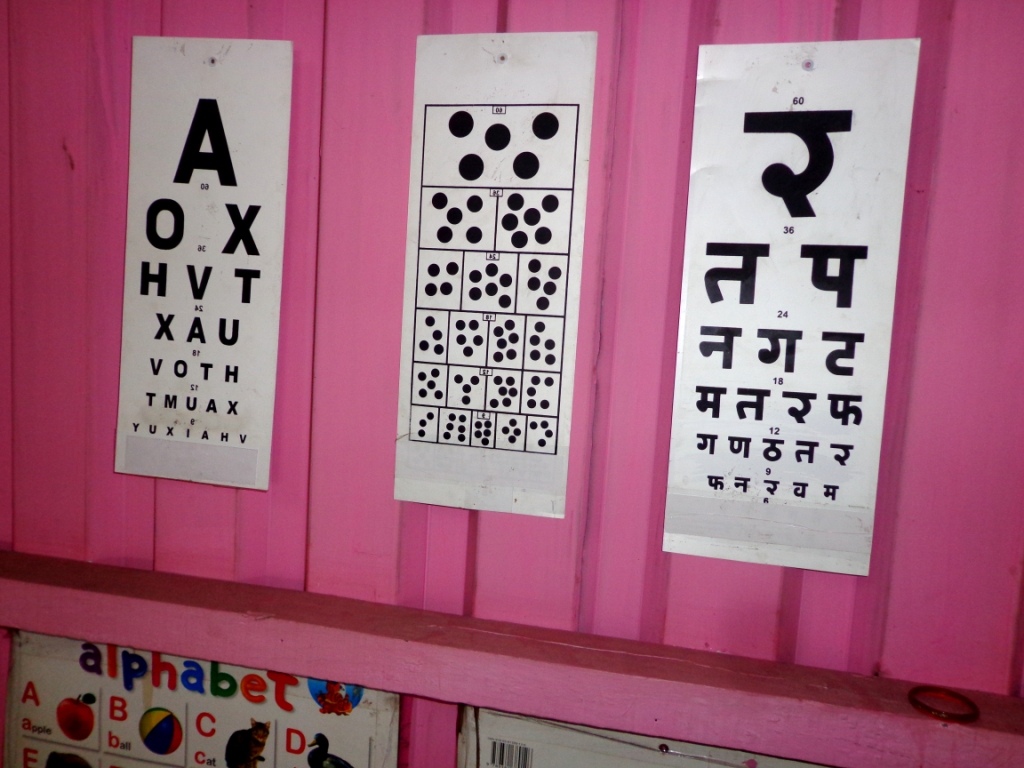 A total of 73 people were screened at this camp, of which 38 were identified with refractive errors (their vision can be corrected by using spectacles), 5 were identified with cataract and 2 were referred to a more intensive checkup at our partner hospital.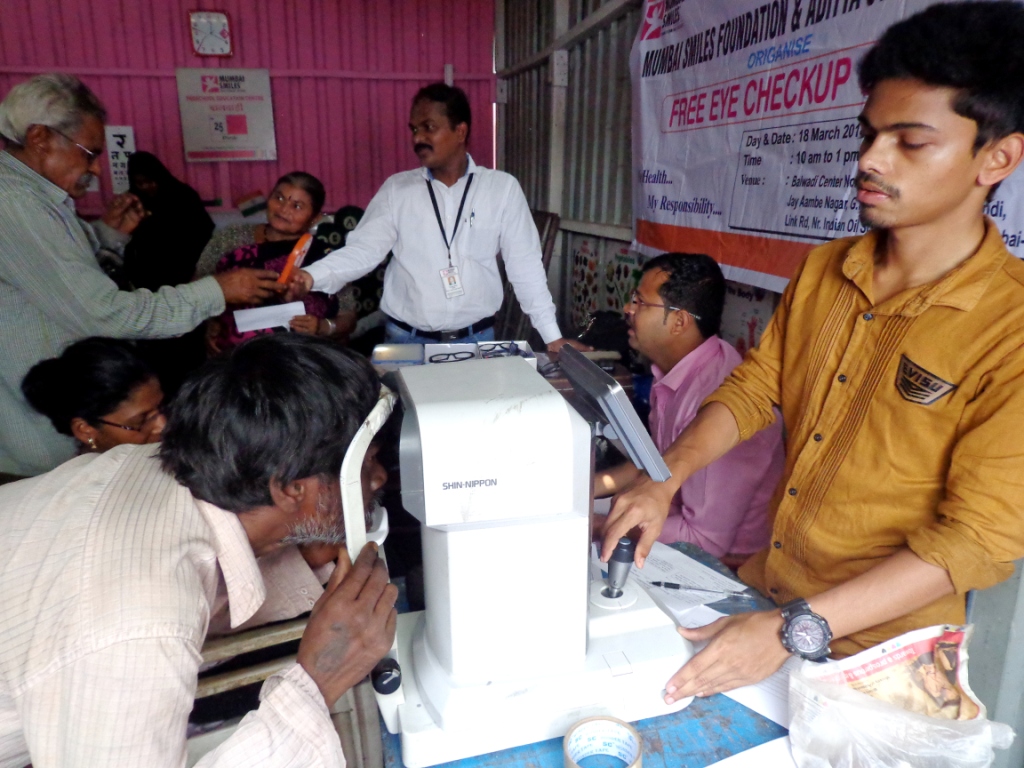 The prescription spectacles will now be made and distributed for free to those needed in next few days, cataract operation will be arranged for and further testing is already in processing for the 2 that need more intensive screening to identify the nature of their eye ailments.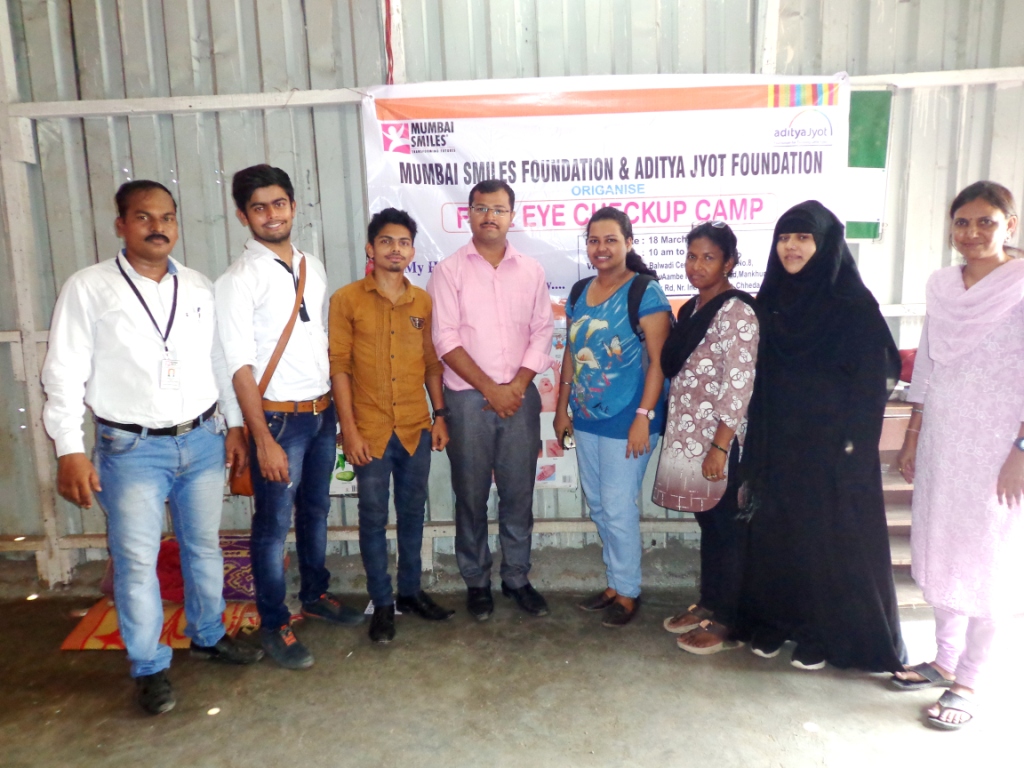 For all the medical support, checkup, screening, operations and follow-ups, we wish to thank our partner, Aditya Jyot Foundation. For the logistical support, we thank the community leader Mr. Bhanudas Kale who helped us organise the camp in an effective and smooth manner as also spread the word about the same for the community people to come and get their eye screening done at this camp.
Comentarios