Blog
A visit by a special friend
Adriana's unforgettable journey to India, and a heartening two day visit to the beneficiaries of Mumbai Smiles Foundation
28th June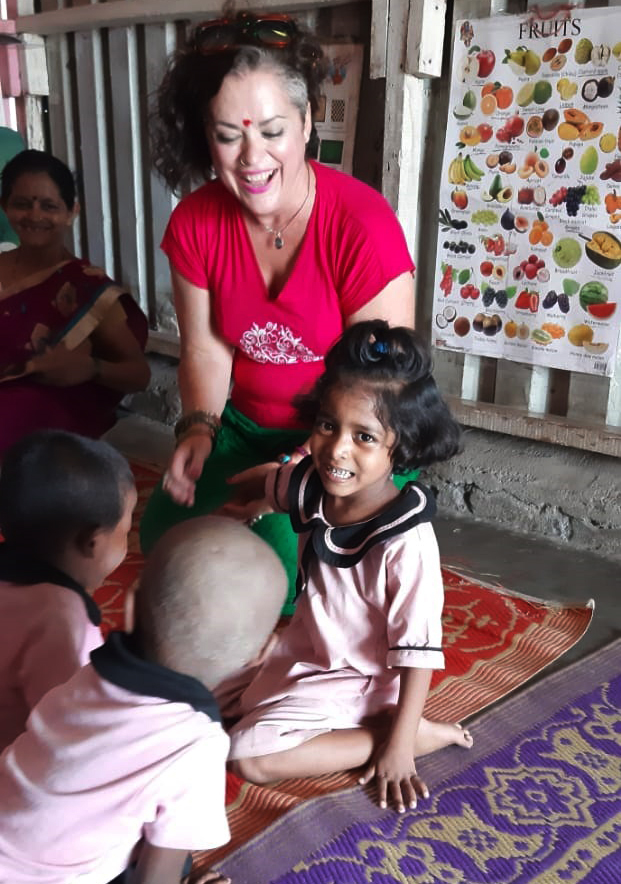 It is always nice when the kids at Mumbai Smiles Foundation have a special guest. Adriana, a friend of Susana, one of Mumbai Smiles Foundation's oldest donors, visited our projects in June.
Adriana had come to India for a few months to explore the country, and like many of her other friends, was curious to know about the work done by Mumbai Smiles Foundation. At the visitor's centre, she was introduced to our beneficiaries, and the lives they led. "While the data shared was overwhelming, the team spoke about the hope that the beneficiaries have", she said.
Adriana then began her two-day visit to Ghatkopar, Chedda Nagar, Govandi and Kamathipura community centre. She met the first-generation learners at the transit camp, who have now moved to Class 2 to continue attending school and pursuing their education. The children welcomed Adriana with songs and shared their knowledge and joy of being part of the project with her. On the second day, Adriana visited our Mental Health project centres in the red-light areas of the city, where the project's need and purpose was explained.
Extremely grateful to Mumbai Smiles for giving her this opportunity, Adriana said, "The whole visit was wonderful. The entire Mumbai Smiles family was very friendly and professional. The Mumbai smiles preschools are a paradise in this world which I used to think never exists."
She also encouraged her friends back home in Spain to approach the Mumbai Smiles Foundation team. "Set aside one day of your trip. Set aside a small part of your budget to go to Mumbai and meet them, because a country is defined by its people and its culture. Let's give them the visibility they deserve!"
Comentarios