Blog
Visitors' Comments – Franscisca & Alexandra
The Responsive Action project here at Mumbai Smiles welcomes hundreds of supporters each year. Most of these visitors are our existing supporters, either as our regular donors, members or friends or family of someone who is associated with us. Many of them also hear about our NGO through our Founder, Jaume Sanllorente's book (Sonrisas de Bombay –also the name of our sister organization in Spain) or through social media/print/other forms of promotional activities that we do with our collaborators and partners every now and then, in Spain.
Recently we had two lovely women from Spain who visited us for a day seeing our projects and interacting with our beneficiaries. Franscisca and Alexandra were very happy to meet our tiny students at the Preschool center, followed by young girls of the Life Skills Empowerment project and our hardworking women from the slums in our Livelihood project. And before leaving, this is what they had to say –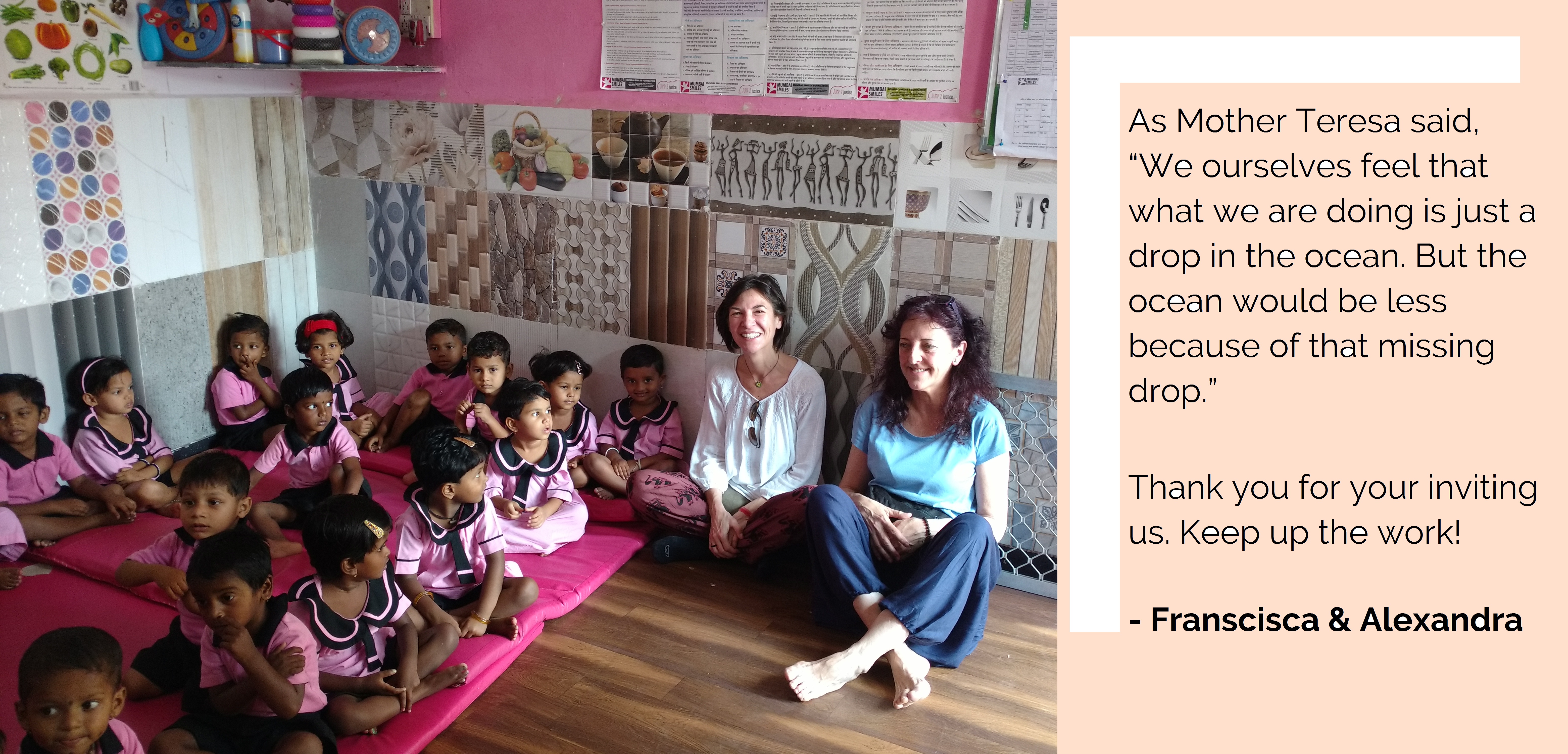 Wow, such lovely and encouraging words!! Thanks a lot!
Comentarios