Blog
Street Plays by J2J reach out to 280 slum citizens
The Jump2Justice team has been working relentlessly for almost two years now to spread awareness in our project areas, the slums in and around Andheri, about the rights that each and every citizen of India possesses and is guaranteed by our Constitution. To spread awareness in an effective manner, they have been organizing awareness campaigns for our students, teachers, parents and other citizens of our slum communities comprising of talks followed by quiz sessions, street plays etc to ensure that the information reaches the citizens in an effective manner.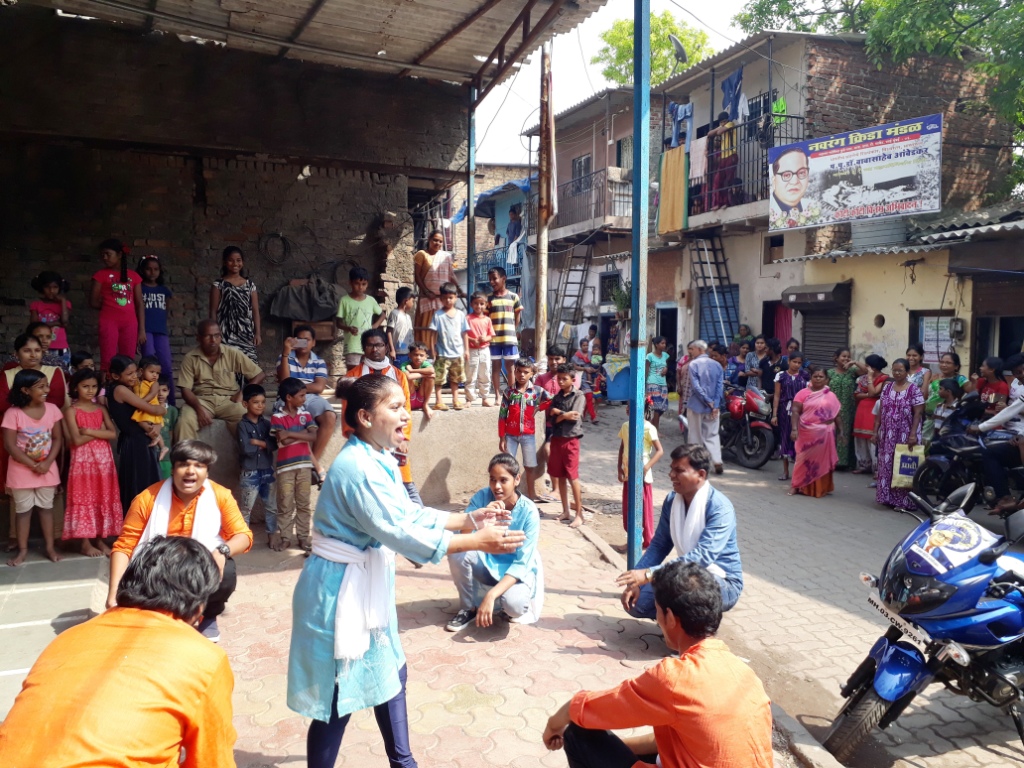 Recently on Women's Day, the team organized performances of such street plays in two of our project areas – Phulenagar and Garibnagar. Both these areas are near IIT (Indian Institute of Technology), Powai, right next to two of the most posh areas of Mumbai, but poverty stricken. The street plays were performed by Abhijeet Productions and it included important elements like importance of Women's Rights, 10 very important Women's Rights, Indian Constitution & Women's Rights as well as condemned social evils such as dowry, female foeticide, female infanticide/infant abandonment, rape, domestic violence etc. The main aim of the street plays were to encourage people to come forward with their cases of Human Rights and Women Rights violations, so they can be motivated to file complaints with the police in order to get justice. For this, through the plays, instances were also given out on what kind of cases and instances fall under violation and in such cases of injustice which steps can be taken by the citizens to safeguard their justice!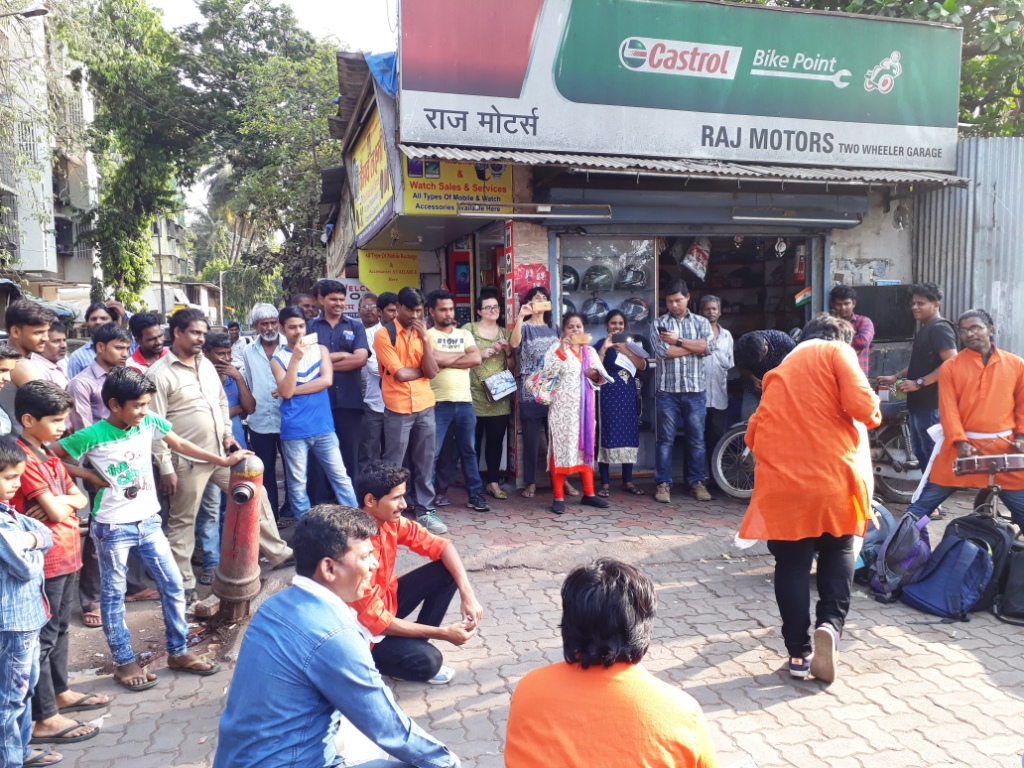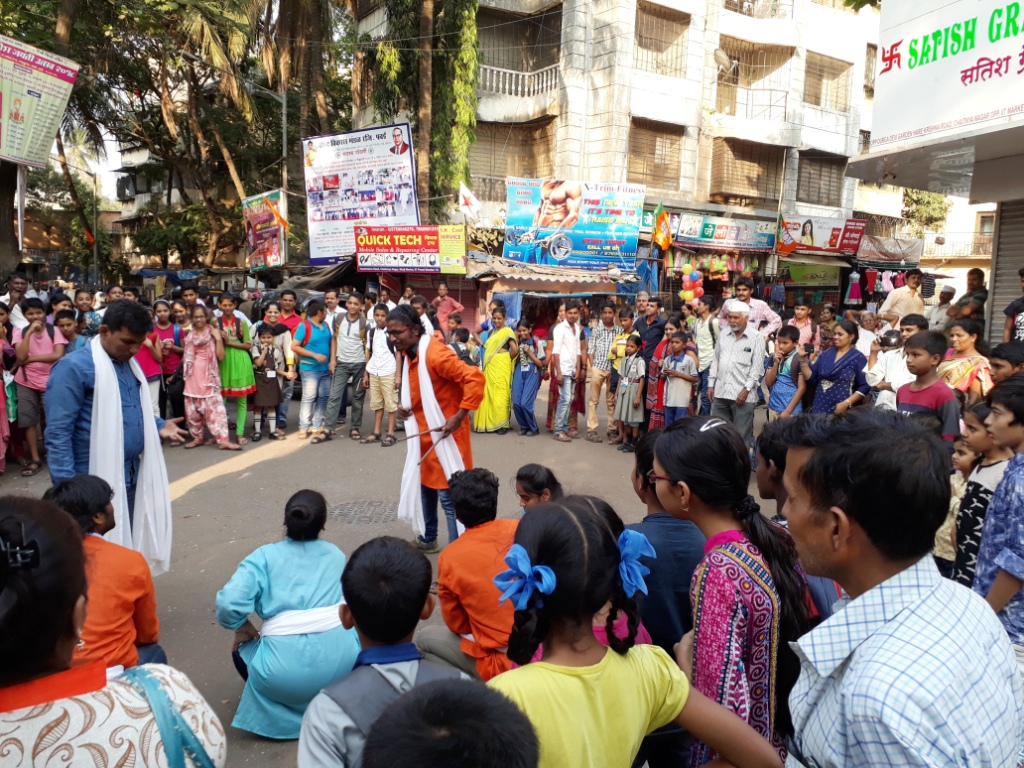 The total reach out of these street plays in the two areas was approximately 280 including men, women and children and the response was very active from the public at both the places. At the end of the plays, pamphlets on Women's Rights were distributed to all those present there and an interactive session ensued among the public there and the teams of J2J and Abhijeet to exchange dialogues on the same topics. And we are glad that people came forward with their doubts and questions about this sensitive topic over the years of our work we have realized that many injustices take place because people are simply not aware of their rights.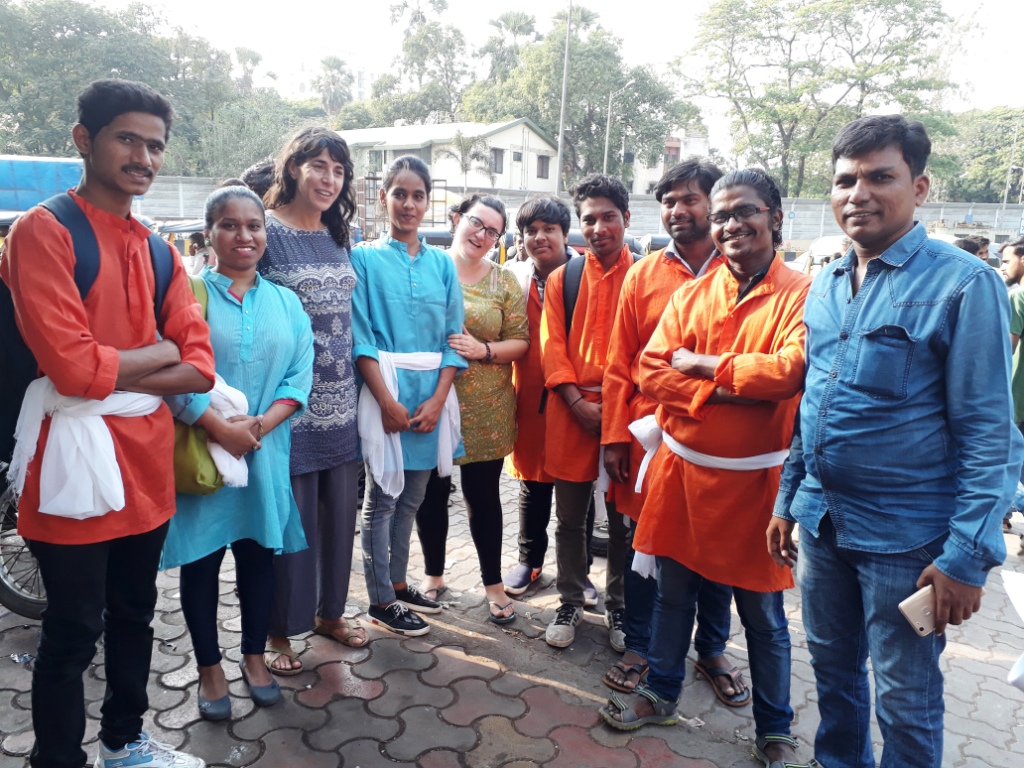 Hence such activities prove to be an essential part of our projects to help spread awareness among the general public to empower them with the required knowledge. And we thank Abhijeet Productions for their wonderful narration and choreography to help our cause!
Comentarios