Blog
Happy Sant Jordi Day!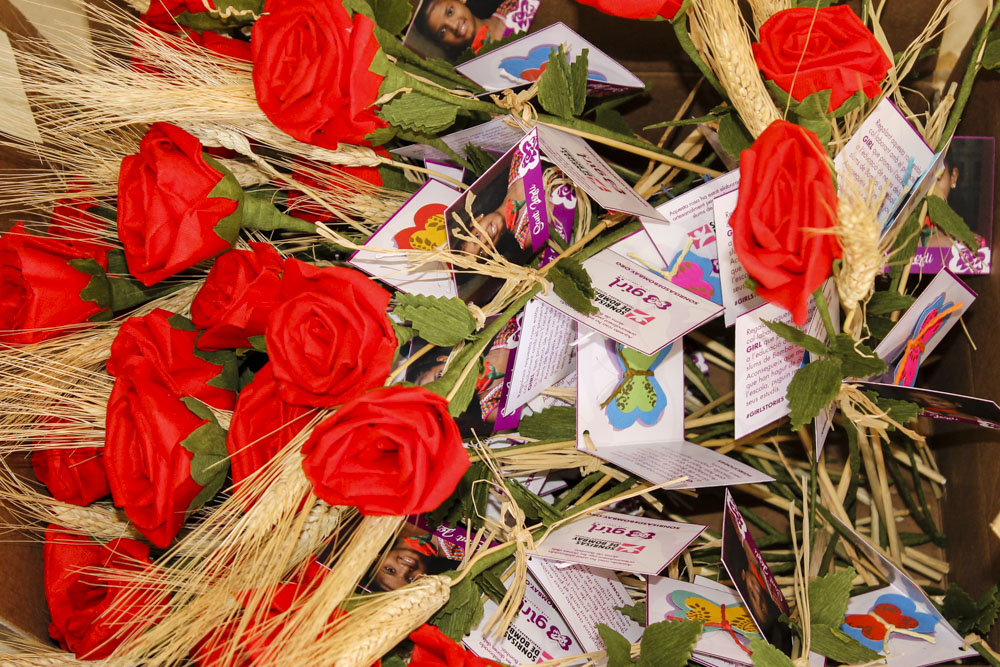 Today is a very interesting and exciting day in the Catalonia part of Spain, where they are celebrating the beautiful festival of Sant Jordi, a version of their Valentine's Day. The story behind celebrating this day is related to Saint George, who once saved a beautiful Princess from a dragon who had been terrorizing the Princess's village. This day is also celebrated as the World Book Day. In Catalonia, on this occasion every year, men and women exchange books and roses and this exchange needn't necessarily be between couples; even moms and sons, or fathers and daughters, or even neighbors make this exchange when men give roses to women and women give books; sometimes a vice-versa is also possible, there aren't any set rules for this celebration, but just a norm!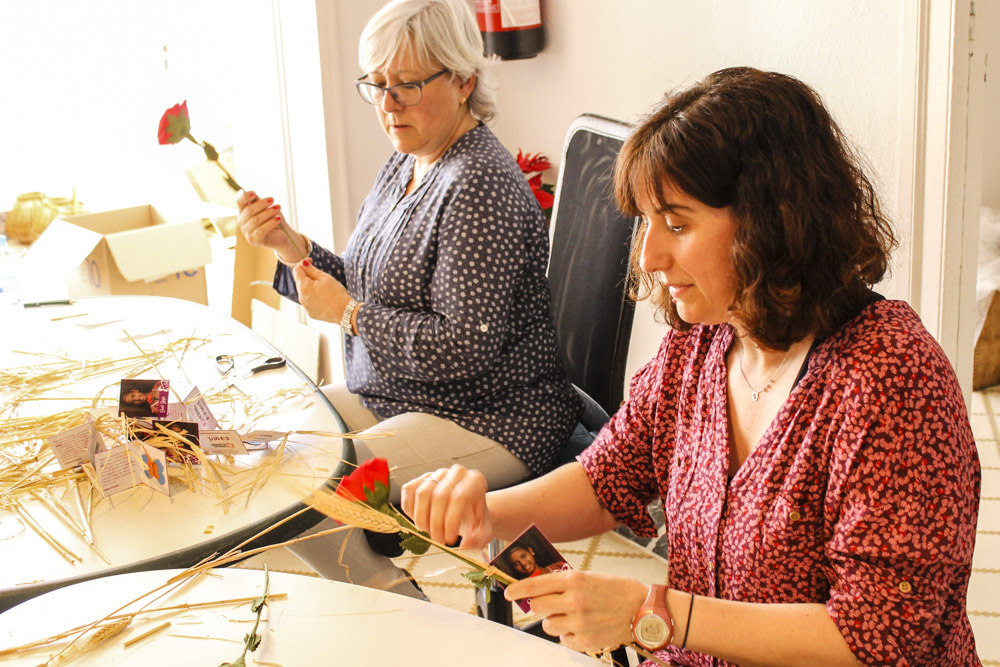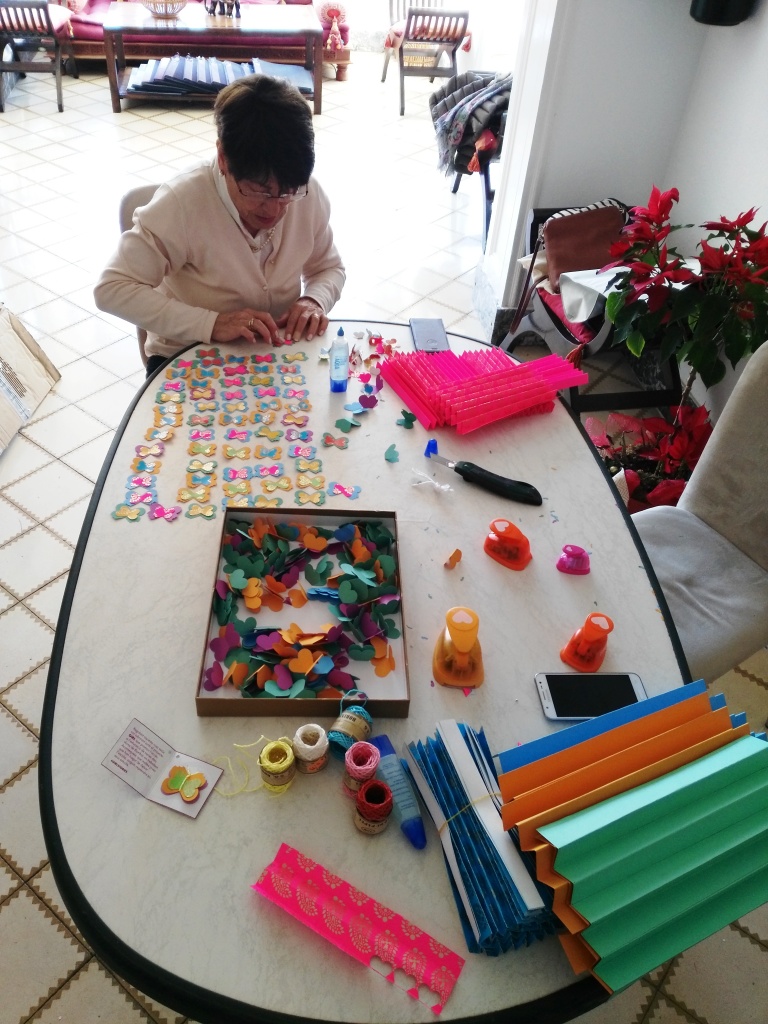 In the cities of Catalonia, specifically Barcelona, the streets are full of stalls and vendors are decorated, mostly in the colors of Catalan flag, selling books and different colored roses and people are found strolling and purchasing the gift items. Mumbai Smiles Foundation, for the past 4 years has been participating in this unique colorful festival by way of producing roses for sale on the streets of Barcelona and other cities where Sant Jordi is celebrated.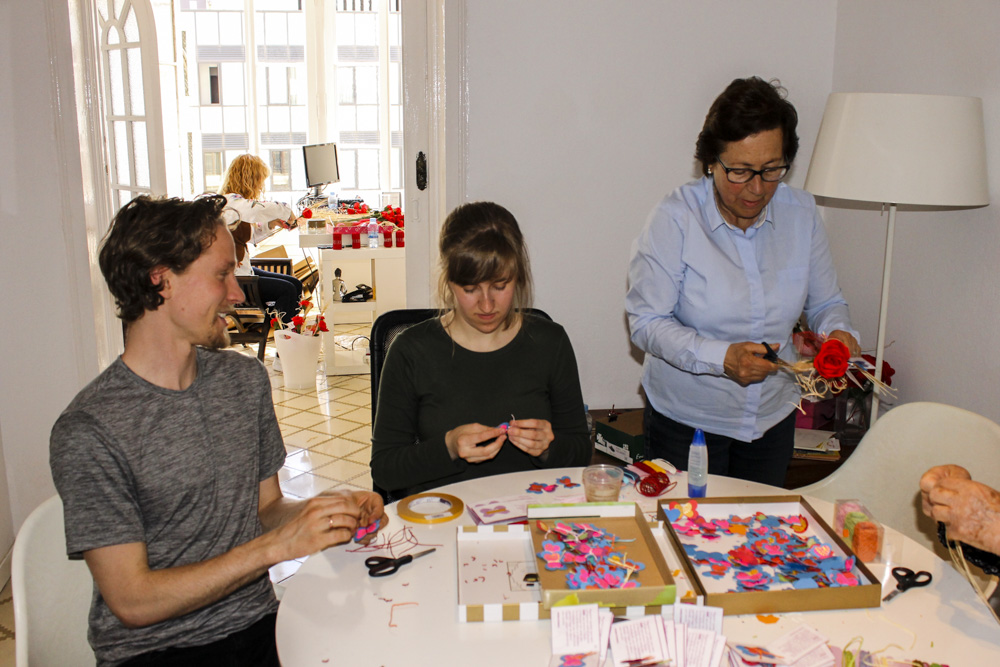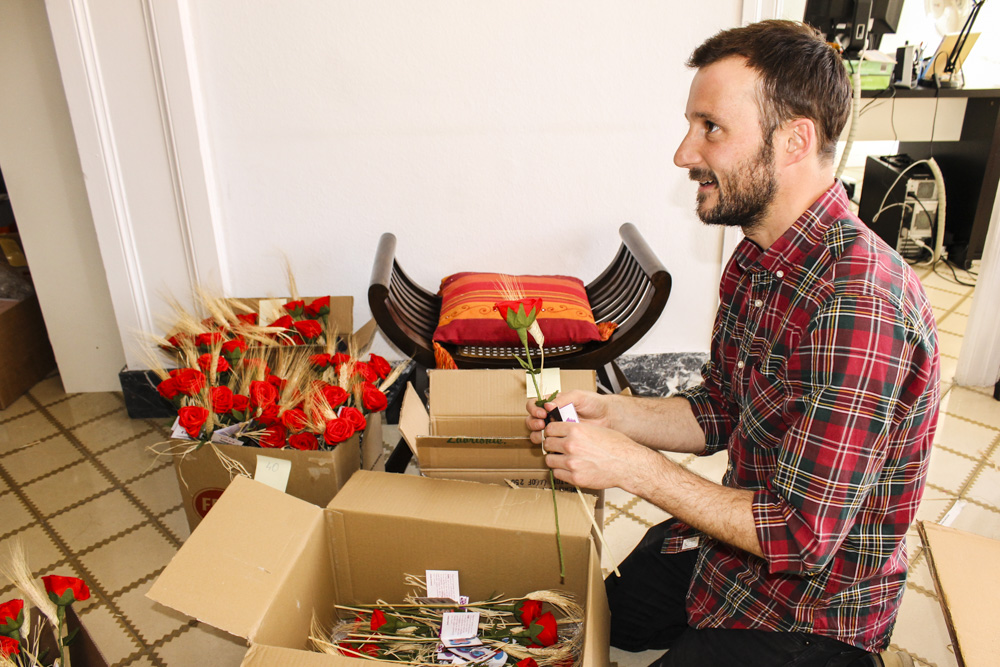 For this purpose, the women of our slum communities undergo a training process and then handcraft these long-lasting cloth roses, which are then shipped to Spain, to our sister organization's office (Sonrisas de Bombay) with whom we collaborate for the sale of these roses to raise funds for our anti-poverty projects in Mumbai. We blogged about this particular activity sometime back when the production was underway here.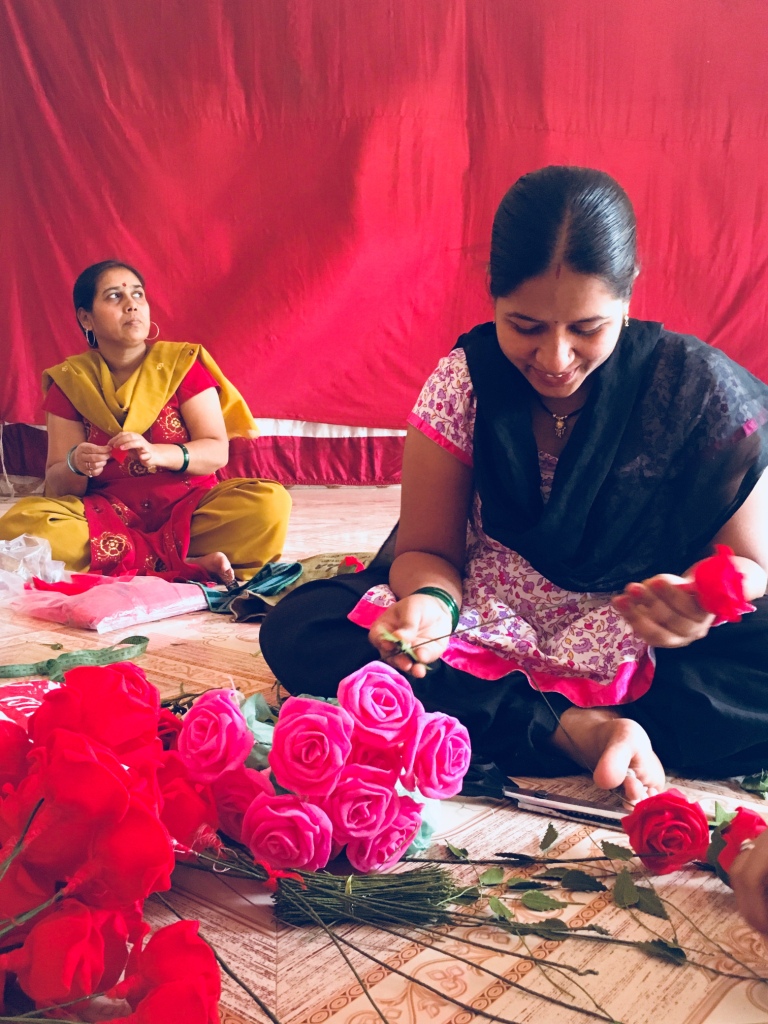 Last year we were completely sold out at Sant Jordi with our roses and our books and this year too we have heavy orders of more than 2000 roses! Here we have photos of some of our friends and family in Barcelona, who are sitting together packaging the roses with our Girl Child postcards explaining the origin of these roses, and each of these postcards also have a small magnet butterfly (our logo for the Girl Child Campaign) as a gift with the rose! These roses are being packaged for 3.5€ and 5€. We will have these roses along with the Spanish books of our Founder (list of books are here: https://www.mumbaismiles.org/tienda-online-editorial/) for sale in four cities – Barcelona, Tarragona, Sabadell and Ibiza today!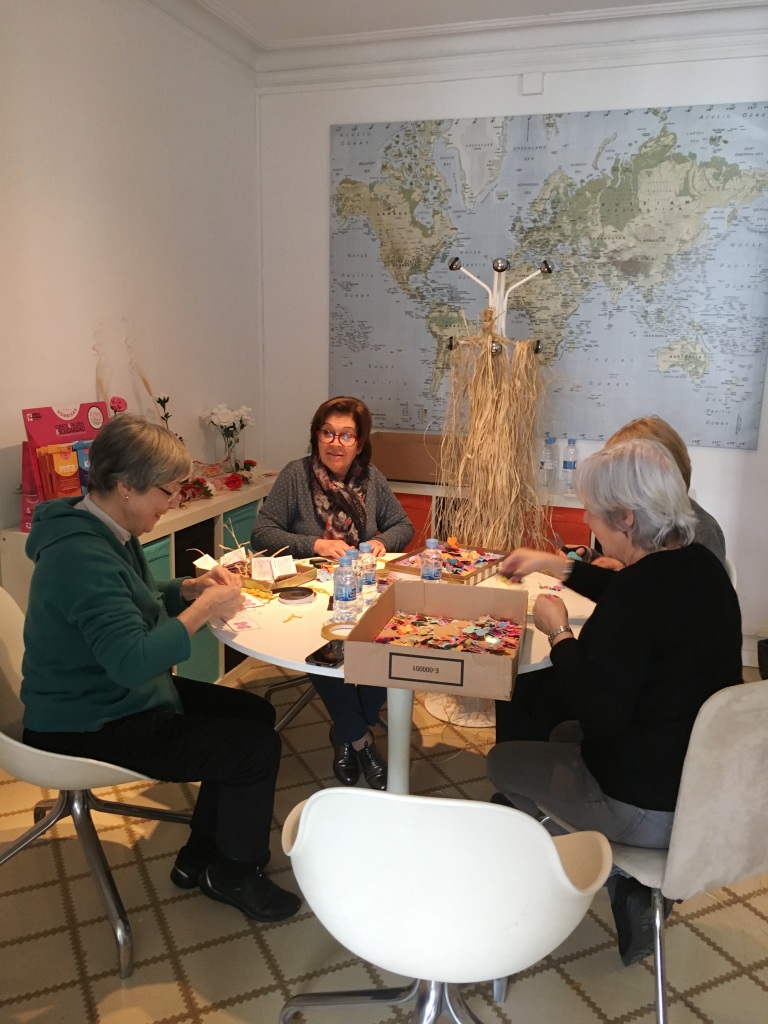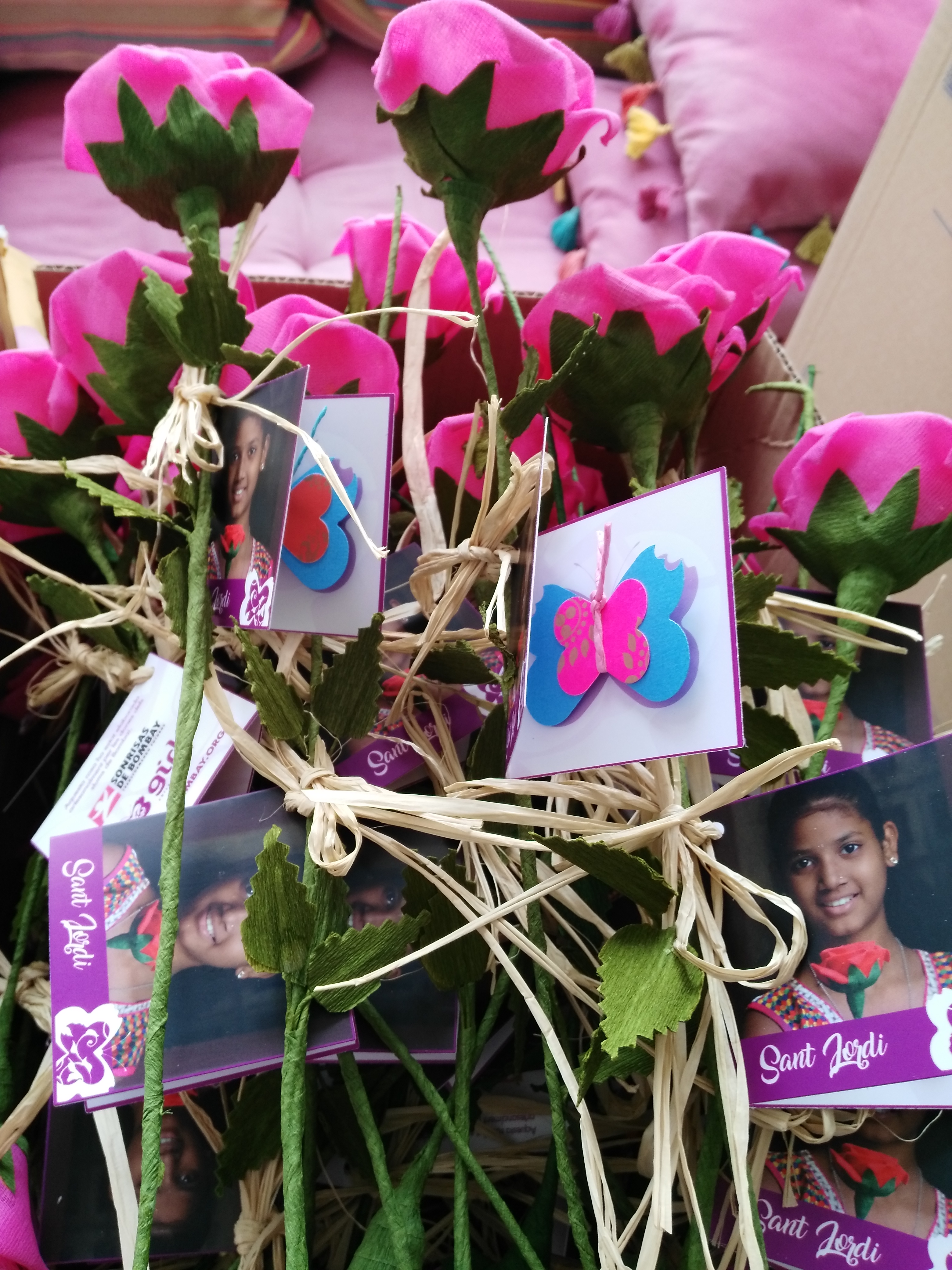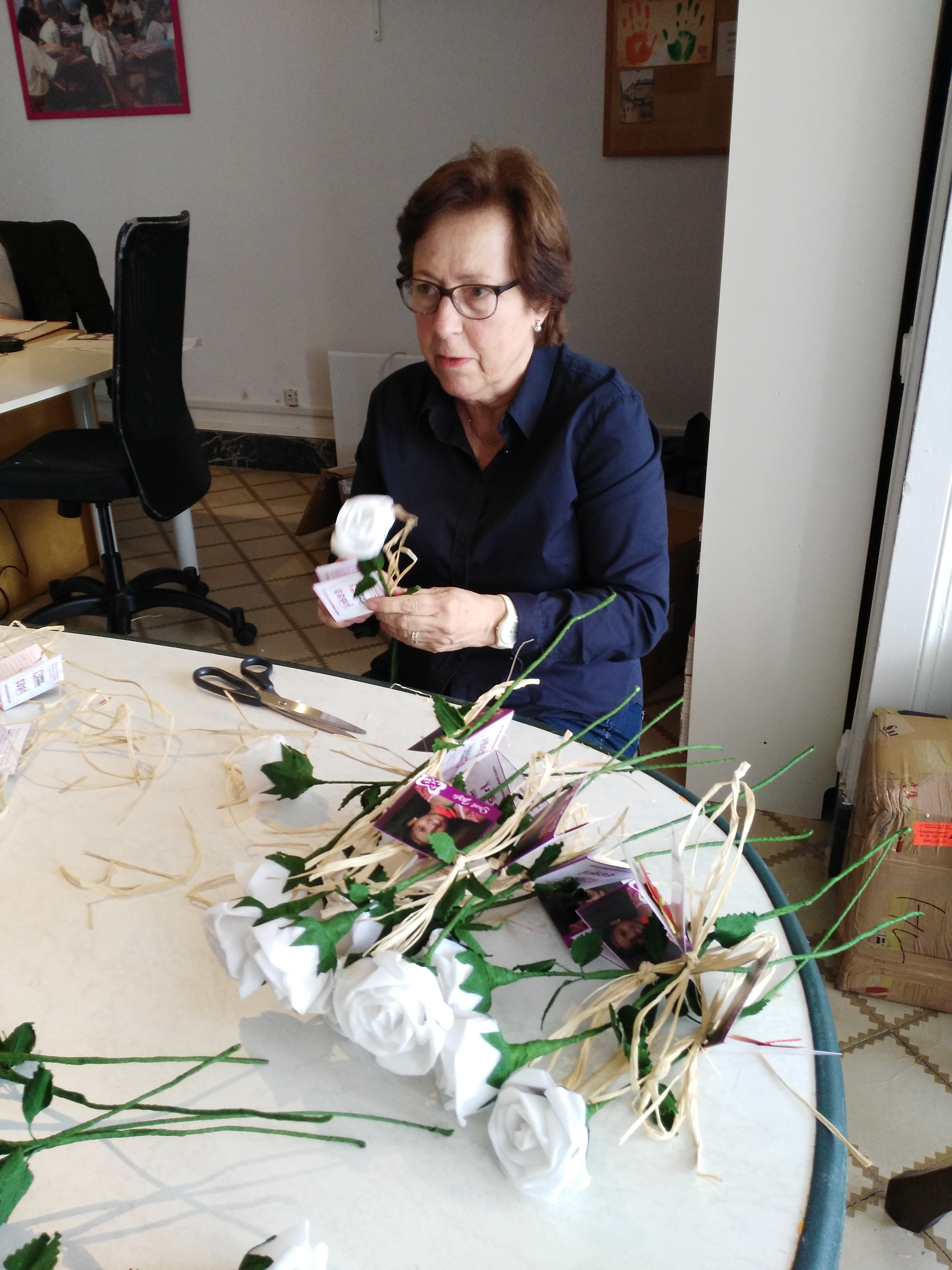 We are so very thankful to all the Sonrisas de Bombay volunteers for their kind and wonderful gesture of helping us out with the packaging! And as soon as we have details of the funds raised in this festival, we will share it on this blog with all you dear readers as well. Till then, Happy Sant Jordi, keep reading and spreading the smiles!
Comentarios