Blog
Session on Fundamental Rights for LSE Girls
With the new sessions in place for each of our projects, the team of Jump2Justice project has started conducting awareness sessions for our beneficiaries at different project sites. After preschool education, this time, the team conducted an introductory session for the girls of Life Skills Empowerment on Fundamental Rights.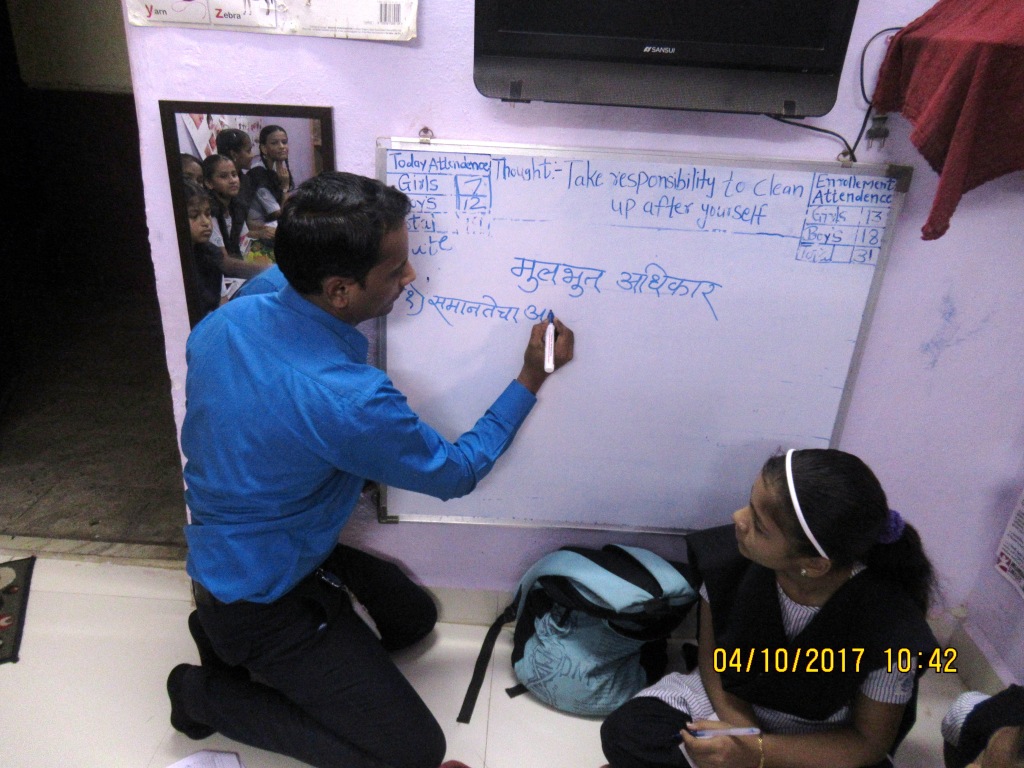 With 42 out of 50 girls in attendance (some were absent due to some last minute changes in their schedule – at school, home, etc.), the awareness session started with a game for self introduction in which everyone participated, including the team members. The session then moved onto discussion onto introduction of Human Rights and detailed information on Fundamental Rights.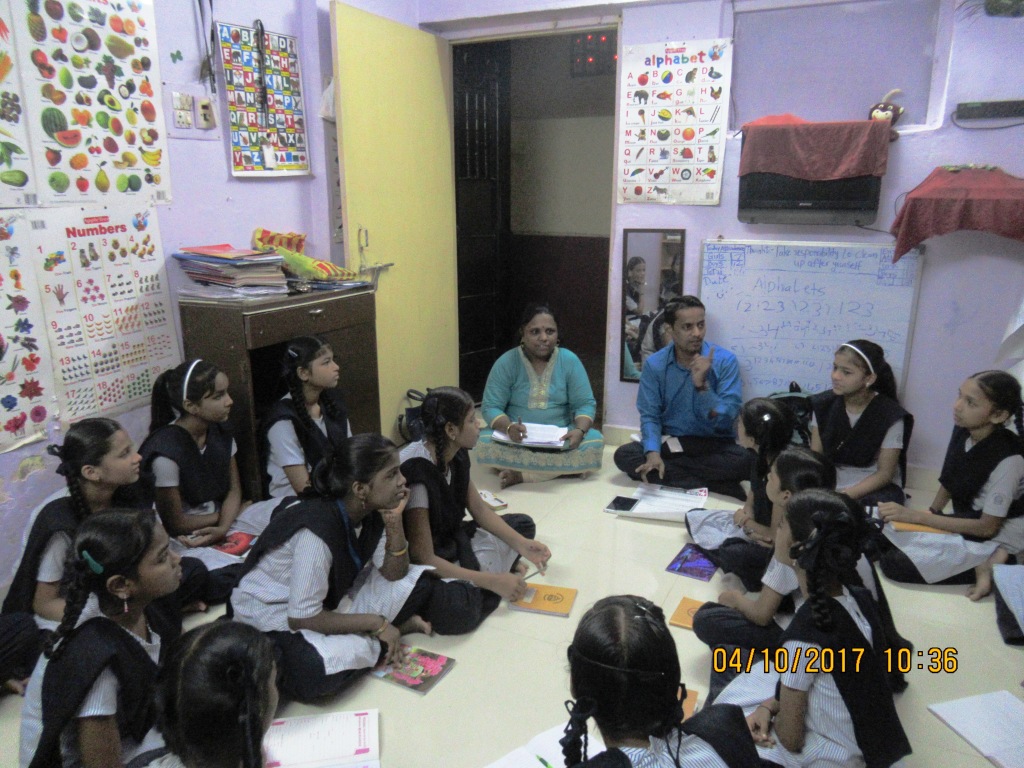 To keep the session interactive, with each Fundamental Right, the J2J team member gave live examples of the violation of that right and explained about how to rightfully claim it. With such examples, after all 6 Fundamental Rights were explained, the girls started coming up with instances that they have faced or seen with some other known person and this healthy discussion continued for a while among the girls and J2J team members.
The response to this session was very positive since for most of these young girls, this was the first time they were introduced to the concept of Human Rights! And so they had a lot of questions as well that our J2J project team was more than happy to answer!
Comentarios