Blog
From hardships to success: Meet Prafullata (Anonymous Hero)
Mumbai Smiles Foundation is a vibrant space for interaction, engagement, and reflection through social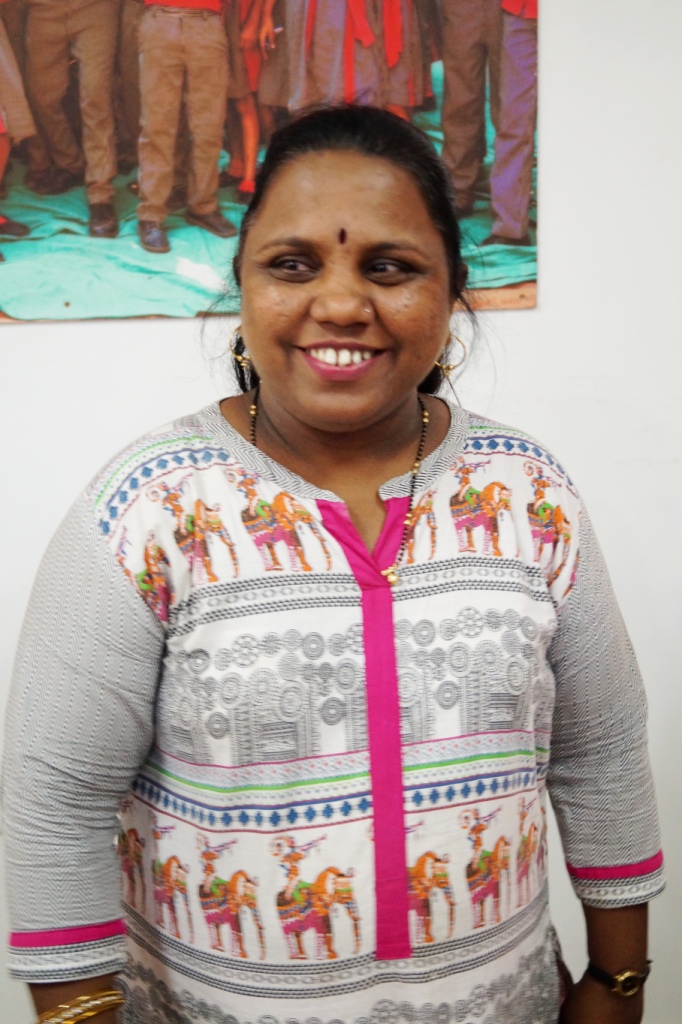 action. We are proud of the positive impact in the local communities, especially in the slum areas of the city, and a bond we have developed with our stakeholders in supporting our cause. But our work could not have been possible without the generous efforts of our staff members. We want to highlight stories of amazing people who have given back to the society and have transformed their lives through Mumbai Smiles Foundation. Meet Prafullata Vengurlekar:
42-year-oldPrafullata Vengurlekar comes from Vengurla in Sindhudurg district of Maharashtra. At the age of 5 years, her family moved to Mumbai. Now she lives in Marol, Andheri with her husband and two children. Prafullata had to go through several hardships to get where she is today. Her parents used to run a family salon as well as stitch clothes for a living and she had 4 siblings and the family income was just enough to get by. Luckily, she found love and got married at the age of 21 and moved to her in-laws house; fortunately her in laws were very understanding and she continued to work as a nurse post marriage as well. Soon, she moved to the Marol area with her husband and daughter. But due to responsibilities of her own family and now a daughter, she was forced to leave her job and look after her family members.
Even after quitting her job, she continued to volunteer with several organisations in the area but her life took a turn when she was hired by Mumbai Smiles Foundation. This is her story in her words-
"Around 2007-2008, I helped the team of Mumbai Smiles to open the first Preschool which is still there in Marol. Today it is Preschool no. 7. Back then, Suresh sir (one of the preschool coordinators) was mobilising in my area so someone suggested my name since I was already volunteering for free with other NGOs so Suresh sir got in touch with me. So I was asked to start the Preschool classes at home, since there were no funds to rent a Preschool place. But my brother-in-law, used to live with me then, he was a drunk and little rowdy and that would have been very bad influence. So, I declined then because of that but suggested other names, and I'm so happy to say that they are still associated with Mumbai Smiles today – Smita and Chandrakala who started as preschool teachers and are field coordinators today. They had started the Preschool at home and then after 6 months or so, a separate place was taken on rent to run the Preschool. I then started volunteering for free to mobilise more women for Mumbai Smiles' various projects.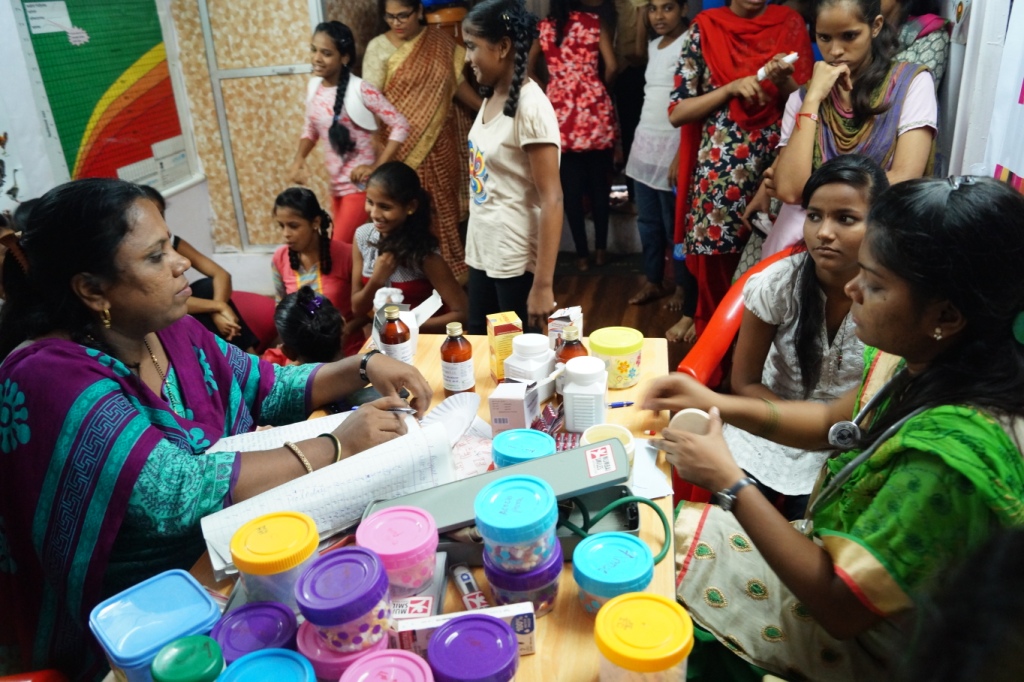 Around 2010, Higher Education project (then Future Smiles) was starting and I started mobilising for this new project in my locality and since I was in the same slum area, my daughter Meghana also got scholarship for her college studies, 11th standard. So, that is when I officially and properly got associated with Mumbai Smiles as a parent beneficiary for FS. And I used to be very active with the Beneficiary Committee Meetings, I used to love it. I used to get new information in these meetings about education and I was able to contribute too with the project team, for career guidance for my and other children.
And then as soon as LSE project was launched in 2014, I was immediately approached to come for interview for the post of Animator, considering my background as a nurse plus as a volunteer with various NGOs for so many years. The team supported me so much! And I got selected after an interview by the top management here!
Once selected, my training was done along with two others, for 8 days and three of us started working in three areas. I was in Marol. But then one of them left in less than a year and the other one left abruptly in the middle of second year since she got a better job elsewhere. So, then I started handling both Marol and Phulenagar sessions and I am continuing to take both sessions even in the current year.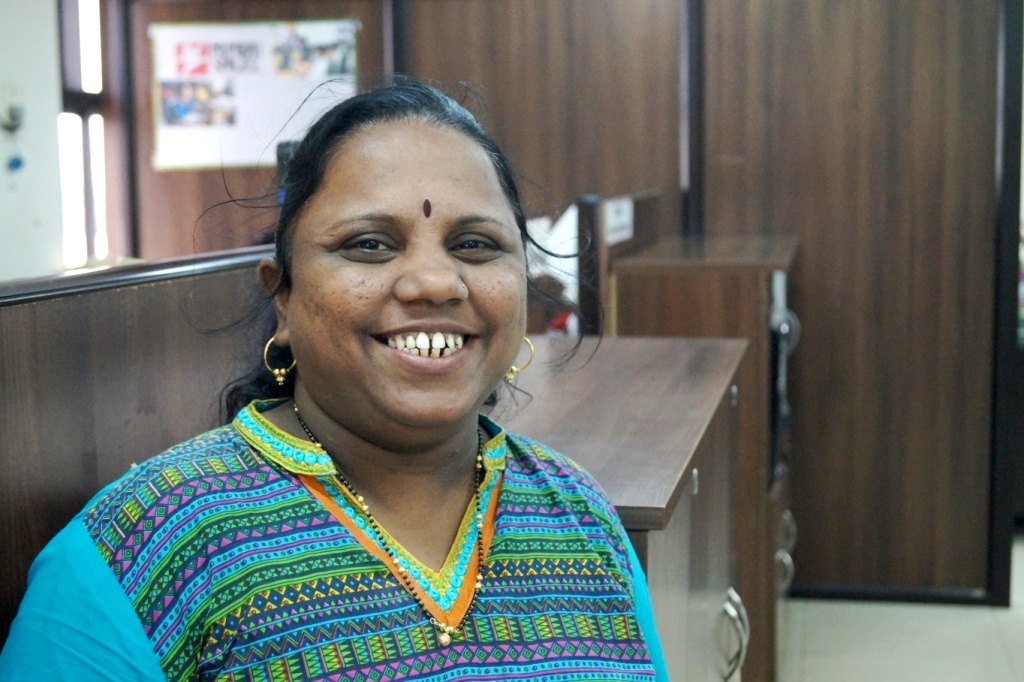 As part of Mumbai Smiles and LSE, I felt so encouraged over the years and especially with LSE itself (Ladki ko raah dikhaate dikhaate mujhe khud raah mil gayi– I found my own path while showing the correct path to these young girls!). I got back to studying after 25 years! I had given my 10th in 1995, then completed the course for becoming a Nurse and had started working volunteering for free all these years. But along with taking up a permanent job here at Mumbai Smiles in LSE project, I went back to studies in 12th std. in 2014. I got 71% in HSC. Then I started FYBA and today I'm in my final year of graduation! Last year I also did and stood third in para-professional Diploma Course in Social Work in Nirmala Niketan. Once done with Graduation, I want to do my MSW as well (Masters in Social Work). I am also hoping to do another Diploma course in Counselling as well *fingers crossed*!!"
Prafullata continues to be as enthusiastic today with her as she was as a volunteer all those years ago as a parent and a volunteer. We are so very proud of her and we wish her the ladder of success in her journey of life!
Comentarios